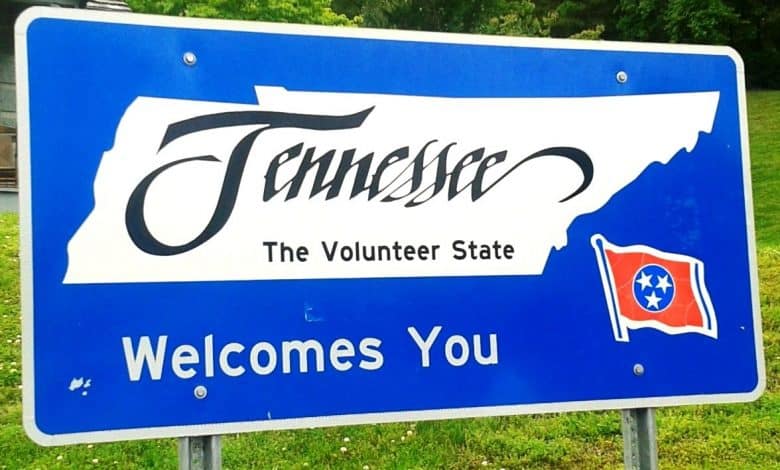 Tennessee has set a record in the sports betting world. It turned in a whopping $131.4 million in sports betting wagers for its first official month of sports betting in November 2020. That was a record for the most sports bets during the first month of operation.
Due to COVID-19, there have been several delays for the sports betting launch. The Volunteer State only has online sports betting, but that didn't stop the state from setting a record for the best first month of sports betting.
There were no in-person registration requirements to open an online sports betting account. These winning numbers are good news for the state, especially after a horrific Christmas morning bombing in Nashville.
Profits From Sports Betting Goes To Education
Tennessee, like other states, is suffering huge economic losses due to COVID-19. The Tennessee Lottery said that the profits for the state from sports betting for November alone was in excess of $13 million. That money is needed for the school system that is in tatters as a result of huge budget shortfalls.
The Tennessee Lottery said over the weekend that over 80% of sports betting profits goes to various programs that fund worthy students in the Tennessee Public School System. The other 20% of the profits is divided into two parts, with five percent going to gambling addiction programs.
Fifteen percent goes to state government programs, and with the first month of sports betting off to such a good start, officials are hoping some of the budget shortfall issues can be addressed with sports betting profits.
State lawmakers who advocated for sports betting becoming legal said that they believed that sports betting could bring in an annual income of at least $50 million. The CEO of the Tennessee Lottery, Rebecca Hargrove, was optimistic as 2020 comes to an end in a few days.
Tennessee Sports Betting To Set More Records
Hargrove said, "November's totals include adjustments and potential. It is only one month in an unpredictable and extraordinary year, making it difficult to begin extrapolating out from this single month."
The official launch date in Tennessee was on Nov. 1. This was after 18 months of planning and being dealt one blow after the other due to COVID-19. The Tennessee Lottery was in charge of developing all the rules and regulations that would govern sports betting in the state.
Tennessee governor Bill Lee passed the sports betting bill into law without actually signing anything. He voiced his concerns about how the entire gaming landscape would look in the state. Lee was concerned about other problematic bills passing into law.
Lottery officials faced several delays due to COVID-19, and for some of the rules that the Tennessee Lottery came up with, there were several town hall meetings in the last year and a half. Citizens were encouraged to attend so that they could get their questions answered.
The state does not have any casinos but does have powerhouse sportsbooks providing the sports betting platforms. FanDuel, BetMGM and DraftKings are currently operating in Tennessee. In the state, several other sportsbooks have applied for sports betting licenses.