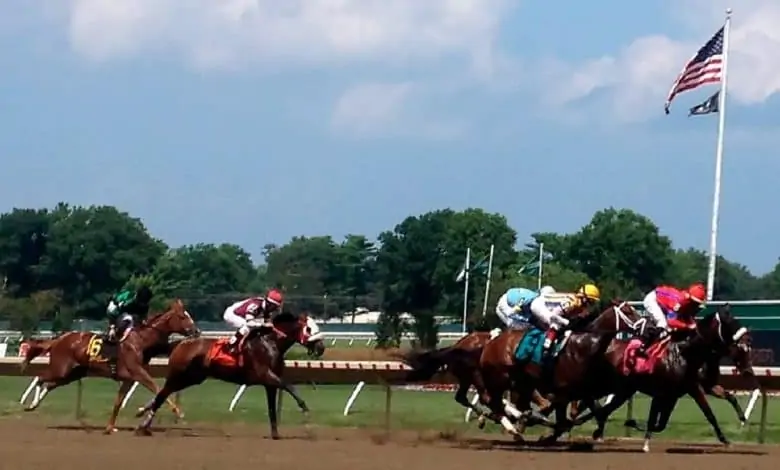 The New Jersey Thoroughbred Horsemen's Association (NJTHA) is likely to continue its fight in a standing lawsuit against collegiate and professional sports leagues. The NJTHA is trying to recapture a $3.4 million bond the NBA, NFL, MLB, NHL, and NCAA posted as part of a $140 million suit filed by the NJTHA in October of 2014.
The lawsuit alleges the leagues have strongly opposed sports betting, costing the NJTHA millions of dollars in lost revenue. It claims the leagues have voiced their opposition since 2014, when the NJTHA first wanted to venture into legalized sports betting.
The suit says the NBA, NFL, MLB, NHL, and NCAA are responsible for the Association's losses by standing in their way since 2014 from offering sports betting to their fans and guests. A December 3 ruling by a United States Chief District Judge was a major blow to the Association's claims, where the judge ruled that the leagues were not at fault.
In 2018, the Supreme Court overruled a ban on sports betting, opening the door for individual states to determine whether they wanted to legalize sports betting. Since the 2018 ruling, 20 states have launched some form of sports betting.
Judge Rules In Favor Of Leagues At This Point
The ruling of the judge was based on the fact that sports betting was illegal in every state but Nevada in 2014. There are still some ancillary issues at stake despite the Federal ruling this month. The leagues put up a $3 million-plus bond as part of a restraining order against the NJTHA by the leagues, That $3 plus million dollars is still up for grabs due to that part of the lawsuit not being settled yet.
According to the lawsuit, various race tracks in New Jersey were actively trying to offer sports betting to their visitors, and New Jersey voters were in favor of sports betting being offered years before the Supreme Court ruling. The New Jersey legislature approved sports betting based on voting results about four years before the Supreme court ruling.
What Comes Next?
The main point of contention in the lawsuit is that despite the New Jersey legislator giving the green light to sports betting, the professional leagues interfered with the will of the voters. This resulted in millions of dollars of lost revenue, according to the lawsuit.
The Horseman's Association says that bond money belongs to them since the Supreme Court struck down the ban on sports betting as unconstitutional. The leagues claim the bond must be returned to them since sports betting is now legal in New Jersey.
The matter of the bond is expected to be heard in New Jersey Federal Court in late January 2021.
New Jersey is the richest sports betting market in the United States. According to Casino.org, New Jersey oddsmakers took in $931.6 million in bets in November, the all-time record for any legal sports market in the U.S.