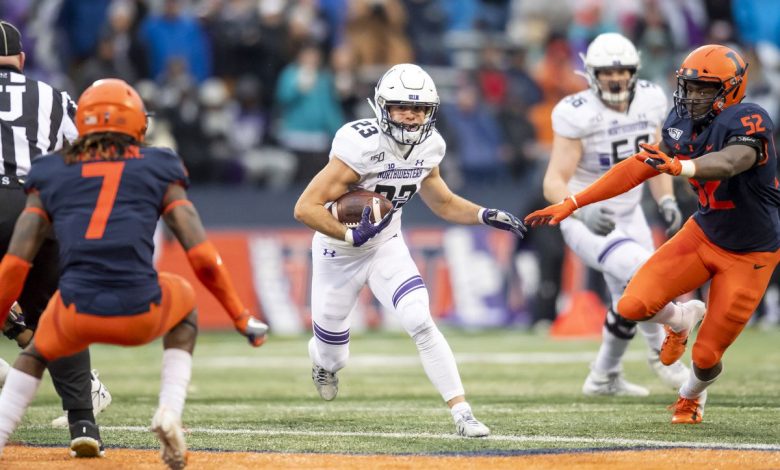 While there is no clear answer for what July and August will look like when it comes to coronavirus, what will college football look like? Without a vaccine, can college football be played? Will college campuses even be open in the fall?
Some California schools have already said fall learning will happen remotely. While none of the schools that have decided this have football, eventually one that does have football will make that decision.
Chicago is currently a hotbed of the coronavirus. Will Northwestern allow students to come back if cases remain at such a high level? The answer is most certainly no, which will lead to an interesting decision for the Big Ten.
Can you play a season without one of your schools? The University of Illinois is a public school, meaning that they could easily be told that no students will report for the fall semester.
As of now, there are a lot more questions than there are answers. At this point, a regular college football season seems highly unlikely. Unless a vaccine comes relatively quickly, the season most certainly will start late, or more likely, in the spring.
If the season does start in the spring, do a lot of the NFL prospects risk playing with the draft being so soon after the season? Trevor Lawrence, Justin Fields and many others would have to take a hard look in the mirror and decide what is best for their futures.
While a college championship would be nice, the money that comes with being a top 5 pick might be too much to risk. If I am advising one of these young men, taking the side of caution would be my recommendation.
The President at the University of Iowa, Bruce Harreld, made comments about the team looking at starting practice June 1. He has since walked back those comments saying that was just the scheduled date for practice to start, and that the health and safety of the student-athletes is their number one concern.
June 1 is almost ridiculous at this point. There is a zero percent chance that it will be deemed safe for practices to start at that time.
Transfer Rules
There has been a lot of talk about NCAA transfer rules changing. The Board of Governors finally ruled on the provision that would allow student-athletes to transfer once without having to sit out.
The Board of Governors recommended delaying the rule change. It looks as if the NCAA will look to change the rule by legislation, but they did leave the window open that it could be voted on at the May meeting.
Tampering and how the athlete would count towards the schools Academic Progress Rating are the two biggest questions. The current rule allows football teams to sign 25 players per year. That rule would most likely need to be adjusted to account for the one-time waiver exemption.
As with anything the NCAA does, this is as clear as mud. Hopefully, athletes and schools get some clearer picture soon.