MLB
Sports News
Indians Get Miller from Yanks and Negotiating for Brewers' Lucroy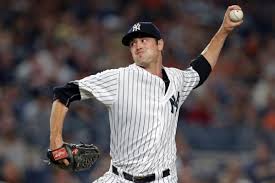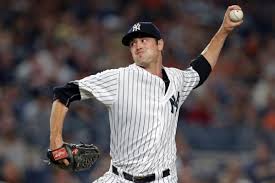 As the 2016 MLB trade deadline looms in from of them, this is the time that MLB teams in contention have to broker the deals that will make or break the season. It's also the time when those clubs that are looking towards the future unload some of their quality players in order to acquire prospects that will help them in the future.
The Cleveland Indians (59-42), who are first in the AL Central, are making deals. They just made one with the fourth-place AL East New York Yankees and they are trying to finalize another with the fourth-place NL Central Milwaukee Brewers. The Indians are going for it.
2016 MLB Trade Deadline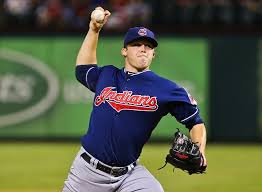 The 2016 MLB trade deadline is tomorrow August 1 at 4 p.m. ET. That's when all business must be done and right now there's a trading frenzy going on. Teams that are jettisoning players to contenders include the New York Yankees, San Diego Padres, Pittsburgh Pirates, and Milwaukee Brewers.
There are various teams striving to upgrade their rosters in order to get into the playoffs, but the Indians are one of the most aggressive teams. They are going all-out to secure their division and give themselves every chance to make it to and win the World Series.
Lucroy Sweepstakes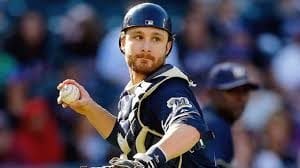 There's perhaps no better example than the battle to get Brewers All-Star catcher Jonathan Lucroy. Various teams wanted Lecroy. The Mets offered the Brewers three players. But the Indians offered four minor league prospects, including highly-touted, switch-hitting catcher Francisco Mejia, who is 20, and 23-year-old, promising outfielder Greg Allen.
It looks like as of Sunday morning, a little more than 30 hours before the trade deadline, that the Indians have secured Lecroy. However, Lecroy, who has a limited no-trade clause, must approve the deal. The catcher was held out of Saturday night's game against the Pirates.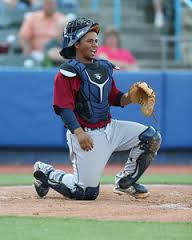 Lecroy is batting .300 and has 50 RBI and 13 homeruns. He's also smacked 17 doubles, three triples, and 101 hits and has scored 48 runs. He's a quality player who can certainly be a difference-maker down the homestretch and through the playoffs.
Deal with Yankees
The Yankees continue to move pitchers. A few days ago they sent top reliever Aroldis Chapman to the Chicago Cubs for Adam Warren and top prospects. This time they have made a deal with the Indians. The Yankees will get four prospects, including minor league outfielder Clint Frazier and pitcher Justus Sheffield, for All-Star reliever Andrew Miller.
Miller, a lefty, has pitched 45.1 innings in 44 games. He has an ERA of 1.39 and WHIP of 0.77. He's totaled 77 strikeouts and has six wins, 9 saves, and 16 holds. He's got one loss and two blown saves. This is his 11th season in the majors.
He joins Cody Allen, the Indians closer, in the bullpen. Allen has 20 saves, 2 wins, and 57 strikeouts in 44.5 innings. Allen's ERA is 2.58 and his WHIP is 1.08. He's given up six homers, 18 walks, and 31 hits.
More Trades
In the next 24 to 30 hours, you can expect more game-changing trades that will affect teams, fans, and sports bettors. When making your picks for the rest of the season you'll need to factor in the final deals made just before the 2016 MLB trade deadline.