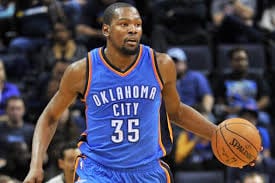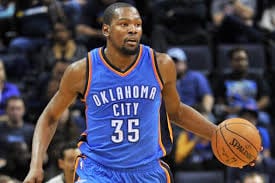 It's pretty darn busy right now in the NBA. The summer league is in full swing and the crop of NBA free agents offers the potential for many teams to see their fortunes change. Next season due to free agency, some clubs will find themselves in contention for the playoffs, while others will be slipping out of contention.
This year is an especially volatile one for NBA free agents due to the fact that many teams have more room than usual to offer maximum contracts. Here's a quick look at what is presently happening with the NBA free agent sweepstakes and how it may change NBA futures betting
Boston Signs Al Horford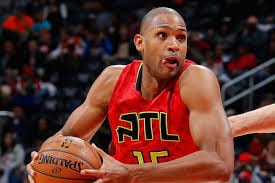 The Oklahoma City Thunder and Kevin Durant worked hard to recruit Al Horford. But he was not interested in going to the Thunder. Atlanta also wanted him. But he had no interest in playing on the same team with which free agent Dwight Howard had signed. Instead, Horford signed a deal with the Boston Celtics. It's a major signing for Boston, offering a big upgrade to their frontcourt as Horford gets a four-year deal.
Mavs Max Harrison Barns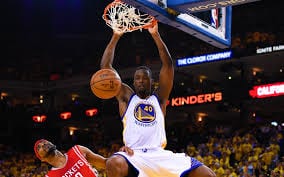 The Mavs were having no success in signing any if the NBA free agents they were courting. Finally, they got the Golden State Warriors Harrison Barnes. But there's a catch. The Warriors can match the four-year max deal offered by Dallas. Thus, Barnes may still play with Golden State next season.
Howard Goes to the Hawks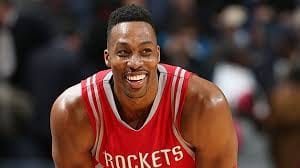 Big man Dwight Howard is leaving the Rockets and going to the Hawks. He received a three-year, $70.5 million contract with Atlanta. The 12-year vet has seen his numbers slide a bit, but he's still a massive force. Last season, the center averaged 13.7 PPG, 11.8 RPG, and 1.6 BPG.
Gordon Joins Rockets in a Flash
Eric Gordon is going to the Houston Rockets for a four-year, $53 million deal. Gordon is a solid shooting guard who hit 42% from the field and averaged just over 15 PPG last season. However, he has had a knee problem. So, we'll have to see how that goes.
Lakers Add Luol Deng
Versatile frontcourt player Luol Deng has left the Heat for the Lakers. The 11-year vet has a career field goal average of 46% and has scored an average of 15.5 PPG. His rebound average is 6.2 per game. The veteran managed to get a four-year deal worth $72 million. Look for him to be the team's starting small forward.
Mike Conley Comes Up Big
Of all NBA free agents, Mike Conley has done the best by signing a new deal with the only team the nine-year veteran has ever know, the Memphis Grizzlies. The five-year, $153 million is the largest contract in league history. Point guard Conley has averaged 15.3 PPG and 6.1 APG.
In addition, the Grizzlies signed small forward Chandler Parsons to a max four-year deal worth $98.5 million. Parsons, who spent his first three seasons with the Rockets and last two with the Mavericks, has averaged 14.3 PPG and 5.1 APG.
Kevin Durant Chooses on July 4th
Tomorrow Kevin Durant makes his choice. Many believe he will go to the Golden State Warriors. But at least one other team has a shot at him, the Boston Celtics. Of all NBA free agents, Durant is the biggest, and he's unrestricted. One thing is certain; he won't be playing for the Thunder again next season. Whoever he does choose, Durant will be a major difference-maker.
NBA Free Agents and Futures Betting
The movement of these and other NBA free agents will eventually change futures odds. Check out the latest odds, which have certainly not shifted since these deals were made. You'll probably find some good deals, as a team like the Celtics may be worth considering as a future's bet due to their changing status. If you're going to take them or any teams whose fortunes have changed make sure you take them before the odds are adjusted.