MLB
Sports News
MLB Exhibition Games Underway with Betting Opportunities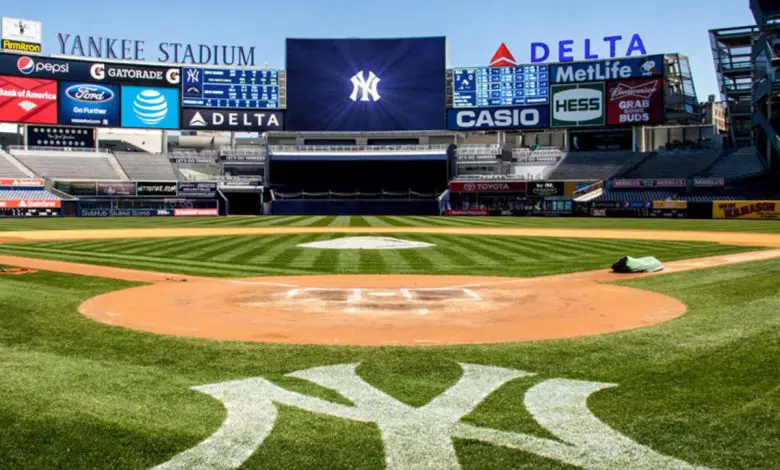 Over the weekend, Major League Baseball played some exhibition games to get everyone back in the swing of things. This was the first time that games of any kind had taken place since mid-March in spring training. Not to mention, most sportsbooks were offering pre-game and live betting odds on these particular offerings, making it the first-time this year that betting on baseball was even offered.
How different is baseball now?
There were many noticeable differences, including no fans and pumped-in crowd noise from the speakers. It will certainly take viewers a little while to get used to the ball flight without fan reaction, as sometimes fans can be a good barometer of where the ball is going. This reboot of baseball won't be perfect, but we'll certainly welcome anything we can get at this point.
Who played this weekend?
It all got underway on Saturday as the Philadelphia Phillies defeated the Washington Nationals by the score of 7-2. Didi Gregorius and Bryce Harper both hit three-run homers in the win, while Aaron Nola pitched five innings of one-hit, one-walk shutout ball.
The New York Yankees and New York Mets got together twice over the weekend, with the Bronx Bombers winning both games by six runs in each one. On Sunday night, the Yanks' power was on full display in the 6-0 win. Homers by Aaron Judge (2), Gary Sanchez, Giancarlo Stanton, and Luke Voit – accounted for all of their runs.
Oddly, though, there was a lack of betting opportunities in Illinois for the Chicago Cubs and Chicago White Sox on Sunday night, which was also telecast on ESPN. Some would argue that people don't need to be betting on these exhibition games, but others could argue that betting on Russian ping pong has the same level of risk involved.
Both Mets-Yankees games were available for bets in nearby states like New Jersey and Pennsylvania over the weekend. Of course, these are probably not the games to be putting your hard-earned money on, but it was great to just have the option once again. Slowly, but surely, it is signs like these that show things are at least trying to get back to normal.
Monday's schedule will have more action on it as well, with eight more games which include matchups of the Phillies at Yankees, Cubs at White Sox, and Giants at Athletics. Exhibition games will continue to be played all the way up until Wednesday, then it's time to begin the shortened regular season once and for all.
MLB Opening Day Schedule
The opening day schedule only has two games, but both matchups should be quite entertaining. First up at 7:00 p.m. EST, it'll be the Yankees with newly acquired Gerrit Cole on the mound heading to the nation's capital to face Max Scherzer and the Nationals. At 10:00 p.m. EST, it will be Johnny Cueto on the mound for the San Francisco Giants traveling to Chavez Ravine to face Clayton Kershaw and the Los Angeles Dodgers.
We're almost there, folks. Just hang tight and we'll have baseball regularly back in our lives once and for all.