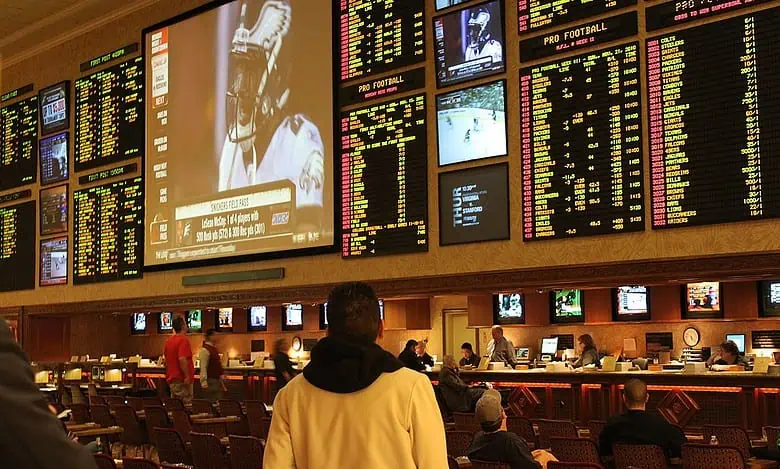 The New Jersey Division of Gaming Enforcement recently shared a message or warning to sports bettors in the state. With the start of the 2023 NFL season set to kick off this week, New Jersey regulators know that there will be bettors looking for online sportsbooks.
The NJDGE wants bettors in the state to stay away from illegal offshore sportsbooks and makes it clear that they will be targeted with ads now that the NFL season has returned. Before making any wagers, bettors should check out the approved list of online sports betting operators that can be found on the website.
Not only did the regulators offer a warning to customers, but they also provided some tips for identifying these illegal sportsbooks. One of the most obvious signs of this is finding an online sportsbook that accepts Bitcoin as a form of payment, as that is not allowed in NJ or the rest of the United States.
Offshore sportsbooks are also going to offer betting on things such as politics or entertainment markets, and those are not approved in the state. New Jersey isn't the only state that is taking on these offshore sportsbooks, as the U.S. government is looking to do something about this as well.
Dangers of Offshore Sportsbooks
One reason that the state of New Jersey is urging customers to use an approved sports betting site is that the revenue will then be put back into the state. Offshore sportsbooks do not have to pay a tax to New Jersey, and they didn't pay a licensing fee.
The NJDGE is also hoping to keep sports bettors in the state safe, as there are some real dangers that come with using these sites. For one, a customer's safety cannot be promised by the NJDGE, and there is a chance that someone's identity could be compromised.
Most offshores sportsbooks are also going to charge a fee when it comes to banking, and there is no guarantee that a payment will even be made. All of the licensed operators in New Jersey must follow specific rules and regulations, and there is plenty of protection that is provided.
Responsible Gaming Month
The month of September is always known as Responsible Gaming Education Month, and the goal is to eliminate problem gambling, especially when related to sports betting. This is the month when bettors tend to flock to the sportsbooks more often as football is back.
The American Gaming Association has announced results from a recent survey, and they are encouraging results when looking at this industry. According to the survey, 91% of sports bettors are aware that responsible gaming resources exist, and that is a great sign.
The most recent states to legalize sports betting have all focused on responsible gaming, and they require operators to advertise that. There are many national organizations that provide help to those who are in need, and the AGA wants to continue to encourage the use of those.