MLB
Sports News
Top Five MLB Pitchers to Bet on for 2018
Five Premium Hurlers for Your Consideration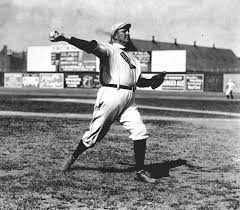 As we approach spring training, which will start in about one month, it's a good time to start looking at the best 2018 MLB starting pitchers to bet on. Going with a few solid starters can really improve your winning percentage. There are a few things we're looking for, including win-loss record, ERA, and quality starts.
Plus, we're concerned about consistency. That is, we are looking for pitchers who are proven winners. Here's who we're betting on when it comes to designating the best 2018 MLB starting pitchers.
Clayton Kershaw (Los Angeles Dodgers)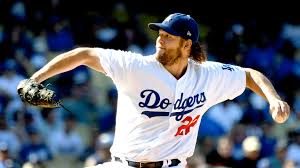 Kershaw is one of the best bets you can make. As he starts his 11th MLB season, he's coming off a very fine 2017 performance where we had 27 starts and went 18-4. His ERA was 2.31. The Dodgers averaged 4.81 RPG in 2017, giving him plenty of leeway with the 1.5 runline. He put in 20 QS, offered up just 23 homeruns, and walked merely 30.
Chris Sale (Boston Red Sox)
Sale is playing on a team that averaged 4.84 RPG, while the starter had a 2.90 ERA. Over 32 starts, Sale posted 23 QS and had a record of 17-8. He struck out 308 batters last year, which was tops in the majors. Sale starts his ninth season this year. He walked just 43 batters and gave up 24 homers. Those are both great stats.
Corey Kluber (Cleveland Indians)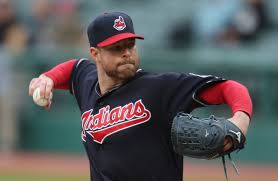 Kluber had an impressive winning percentage of .818 and a record of 18-4. Of his 29 starts, 22 were QS. Kluber's 2.25 ERA was very comfortable as the Indians averaged 5.01 RPG. His BB stood at 36 and homers totaled 21. He allowed just 141 hits, which is the third-lowest number of any pitcher with 28 or more starts, and had 265 Ks. Kluber made his MLB debut in 2011. We see Kluber a being a sure bet.
Max Scherzer (Washington Nationals)
Scherzer starts his 11th MLB season this year. The Nationals average 5.02 RPG in 2017. His ERA was a very sound 2.51. Scherzer started 31 games and went 16-6. He had 22 QS. The total number of hits he allowed was 126 and homers were at 22. The 126 hits allowed is the lowest amongst all MLB pitchers with 28 or more starts. His BB totaled 55 and strikeouts numbered 268.
Stephen Strasburg (Washington Nationals)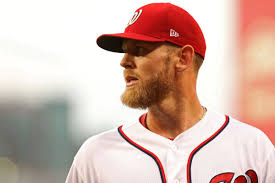 To round out our top five, we've chosen another Washington starter, as Strasburg went 15-4 over 28 starts. His ERA was at 2.52, and he gave up just 13 round trippers and 131 hits. The baker's dozen homers are the least amongst all pitchers with 28 or more starts and his number of hits is the second-fewest. He had a total of 20 QS. This will be his ninth season in the majors.
Betting on Best 2018 MLB Starting Pitchers
All of the above starters are on teams that are contenders, and that always helps any pitcher win. Finding a few pitchers to bet on consistently is a good way to hedge your bets over the course of a very long season. The five hurlers we've chosen as our best 2018 MLB starting pitchers have an accumulated 2017 record of 84- 26 over 147 starts. They should be very good bets. For information on 2018 baseball betting, please check out our latest MLB futures article.