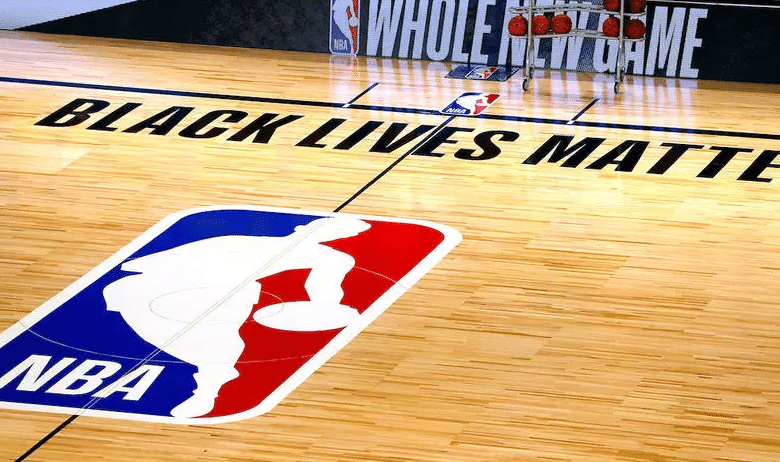 On Friday, the NBA and NBA Players Association released a joint statement announcing that the playoffs would get back underway on Saturday. In addition, the league and its players would come together to fight different issues happening currently, which include voting access, social injustice/racial inequality, and police reform.
"These commitments follow months of close collaboration around designing a safe and healthy environment to restart the NBA season, providing a platform to promote social justice, as well as creating an NBA Foundation focused on economic empowerment in the Black community," NBA commissioner Adam Silver and NBPA executive director Michele Roberts said in the statement.
"We look forward to the resumption of the playoffs and continuing to work together — in Orlando and in all NBA team markets — to push for meaningful and sustainable change."
The postseason resumed Saturday with all three games that were not played on Wednesday – Game 5 in the series between Milwaukee and Orlando, Oklahoma City and Houston, and the Los Angeles Lakers and Portland.
Sunday's schedule mirrors what would have been played on Thursday, with Game 6s between Denver and Utah, and the LA Clippers and Dallas, as well as Game 1 of the Eastern Conference semifinal series between Boston and Toronto.
Voting Centers To Be Set Up
In the NBA cities where the team owns and controls the arena property, team owners will try to work with local officials in hopes of turning those places into voting locations for the 2020 general election. The Atlanta Hawks, Charlotte Hornets, Detroit Pistons, Houston Rockets, Los Angeles Clippers, Milwaukee Bucks and Utah Jazz have already announced they will have voting centers.
"We know that voting will not end our pain," reads a statement from More Than a Vote – a nonprofit organization co-founded by LeBron James. "We stand ready to support the NBPA's and NBA's effort to convert every NBA arena possible into a polling location for this fall's election. Voting cannot bring back those killed by the police officers sworn to protect us.
"Voting cannot erase the scars of slavery and segregation. It cannot change our history, but it can change our future. If it couldn't, those in power wouldn't be trying so hard to take the right to vote away from us. They wouldn't be trying so hard to erect barriers to the ballot box."
Unfortunately, for the NBA and its owners, the Department of Justice would probably like to have a word with them at some point. This isn't as simple as saying we'd like to just put a voting station here, here and here. Voting is done in certain districts so that people can easily go somewhere in their own community and make their selection.
For instance, under the current laws, a man from New Jersey can't just vote at nearby Madison Square Garden across the Hudson River in Manhattan, NY. This is certainly a situation to keep an eye on because the NBA and its players aren't going to like the final result.