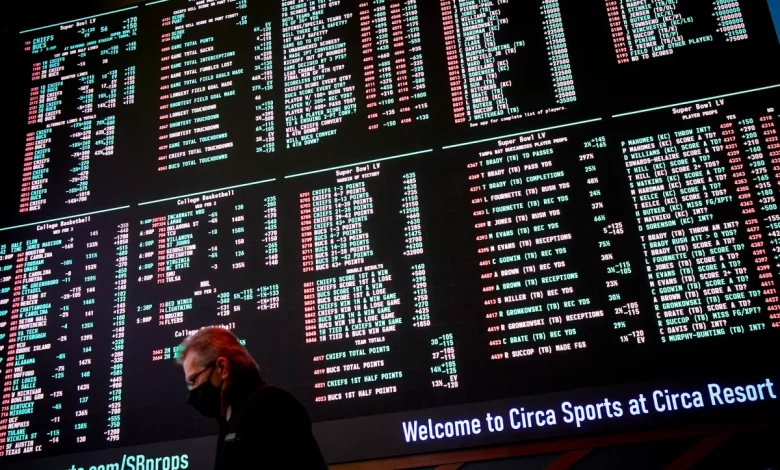 Massachusetts joined the mobile sports betting market hugely in March. On Tuesday, the Massachusetts Gaming Commission released its monthly handle, and the sportsbook operator combined to accumulate a handle of $568.1 million.
Massachusetts' Mobile Launch Brings in More than $500 Million
When the sports betting market started in the Bay State, the brick-and-mortar locations generated only a $25.7 million handle in February. The online sports betting market launched on March 10th, which was one week before the March Madness Tournament.
The strong handle for this fall's NFL season is impressive, considering mobile wagering was only available for two-thirds of the month. Combining both the retail and digital handles, the bookmakers registered an average hold of 8.5 percent.
The group accounted for $48.3 million in gross revenue. After factoring in everything, $47.1 million was set up for adjusted gross revenue. The 20 percent tax on mobile wagering revenue generated $9.1 million in tax receipts, while the 15 percent tax on retail revenue brought in another $218,000 for the state.
Massachusetts was the second state to launch after Ohio's universal launch began in 2023. Out of all the states that released their March handles, Massachusetts ranks third behind New York and New Jersey. The numbers are subject to change as states like Ohio have yet to release their monthly report.
DraftKings Boosts Thanks to its Home Advantage
DraftKings is headquartered in Boston and has a rivalry going on with FanDuel. The DraftKings platform accepted $257.6 million for the month, which accounted for 47 percent of the mobile handle.
In terms of mobile revenue, FanDuel edged out DraftKings due to its unrivaled status in same-game parlay markets. DraftKings had the lowest hold of 6.3 percent among the six mobile operators, with a nine percent hold on a $181.1 million handle, generating $16.3 million in gross revenue.
Barstool finished fourth in terms of both handle and revenue with $29.5 million and $2.9 million respectively. The sportsbook operator also posted a win rate of 10.1 percent. To put that into perspective, FanDuel and DraftKings were the only platforms that didn't post a double-digit hold rate.
With a hold of 16.4 percent among Bay State mobile books, BetMGM collected $7.4 million in gross revenue from $45.3 million in handle. WynnBet and Caesars had similar results, with WynnBet collecting just $2 million in revenue, while Caesars collected $1.8 million.
Brick-and-Mortar Locations Were Expected to Take a Hit
Retail sports betting didn't receive similar volume in February as it did before mobile sports betting entered the market. The total handle declined 22.3 percent and fell short of $20 million.
The three locations combined for a 7.5 percent hold rate which is slightly above the national average of 7.2 percent. The facilities collected $1.5 million in revenue.