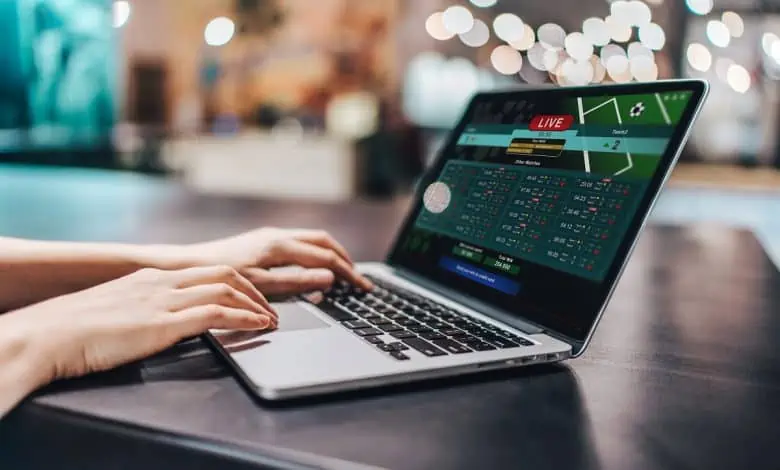 The path to online sports betting in Maryland has been extremely long and difficult, and it's a process that has angered Governor Larry Hogan. Maryland does have retail sports betting options available, but those are not bringing in the kind of revenue or handle numbers that online sportsbooks would.
Governor Larry Hogan recently sent a memo to the Sports Wagering Application Review Commission in hopes of getting them to speed up the process. It appears as if that memo wasn't well-received, but the SWARC did take some action earlier this week.
Hogan would like to see online sports betting launch before the start of the 2022 NFL season, but it appears that the state will simply run out of time. The SWARC did propose a draft of online sports betting regulations, but it did not set an official timeline.
The bill that legalized online sports betting in Maryland established the SWARC in hopes of expediting the process, but it only created another hurdle. The next meeting for this group is set for July 20, and it could officially adopt the regulations and start approving applications at that time.
Competition is Key
Voters in the state of Maryland approved this industry back in November 2020, and lawmakers sought to create an extremely competitive market. There will be 60 mobile sportsbook licenses available and another 30 at the retail level.
While some retail sportsbooks have already launched, the SWARC could soon be flooded with applications once the window is officially open. The Maryland Lottery and Gaming Control Agency will oversee the industry, and it has attempted to make this process go quicker.
The Maryland Lottery and Gaming Control Agency has created an eLicensing portal, and potential operators have already started to fill out some of the key details. All of the operators will have to undergo a background check before being approved.
The MLGCA will have to approve all of the decisions made by the SWARC when it comes to issuing a license. One goal when approving online sports betting operators is to find companies that are run by either minorities or women, and those groups will be given first priority.
Plenty of Steps Still Remain
Approving the sports betting regulations is only the first step of what could still be a long and drawn-out process. Those rules would then have to be sent to the General Assembly's Joint Committee on Administrative, Executive and Legislative Review so that they can officially be adopted.
The public has not yet been able to view what has been discussed by the SWARC, but there will be a 30-day viewing and comment period before those regulations are approved. The hope is that the initial draft of the regulations is approved, but there could be some changes that have to be made.
At this rate, it looks as if this process won't even begin until the end of August, which means that the beginning of the NFL season will be off-limits to bettors in Maryland.