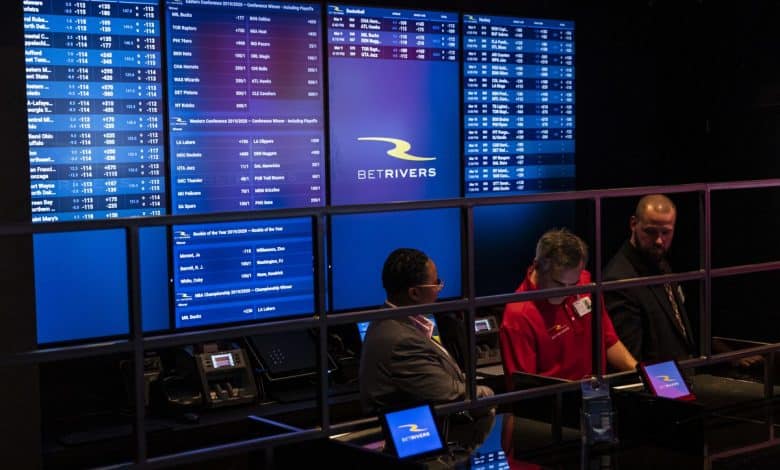 Sports betting industry experts predicted that a massive surge was coming in the month of September, and that is exactly what is taking place. A handful of states have recently announced their September handle and revenue numbers, and they have been extremely impressive.
The NFL always provides a huge boost to this industry, and this same thing has been true so far in 2021. Indiana and West Virginia are the latest states to make an announcement, and the trend continued in each market.
Indiana Sets New Industry Record
Basketball is the most popular sport in the state of Indiana, but it was football that provided a massive boost in the month of September. The total sports betting handle for the month was $355.4 million to set a new state record.
The previous state record was $348.2 million, and that was set in January of this year. The online sports betting handle for the month was impressive as well as nearly $327 million was bet through a mobile betting app.
Not only did Indiana shatter the previous state record, but there was also a jump of over 64 percent from the previous month. Indiana reported an increase of 82.5 percent year-over-year, showing just how much this industry has grown in 12 months.
The huge jump in the total handle also had a positive impact on the revenue for the month of September. Sportsbooks brought in nearly $34 million in total revenue, an increase of 104.9 percent from August.
It's unclear if Indiana will be able to break this record in the final few months of 2021, but it should happen if the trends continue. Betting on the National Football League will continue to cause a boost in the action, but so too will the start of the NBA season.
West Virginia Finally Seeing Growth
West Virginia is a state that has struggled to see much sports betting growth since it launched, but it also saw a big jump in September. The total sports betting handle for the month was over $60 million, and few states will see the same percentage of jump that occurred in this state.
The August sports betting handle was just over $22 million, which means that the handle increase by nearly 170 percent in a month. The mobile handle saw an even bigger month-over-month growth as that total was more than $45 million.
The most impressive numbers for West Virginia actually came in the revenue category as there was a new state record set during the month of September. Sportsbooks in West Virginia posted a revenue of $7.14 million, which was also an increase of 258.2 percent from August.
West Virginia is also a state that has legal online casino gaming, and that industry saw a huge boost in the amount of action as well. The state reported a total iGaming handle of $232.1 million, which was an increase of nearly 64 percent from August.