Football
Sports News
Oakley Presents New Mouth Shield to NFL for COVID-19 Prevention
J.J. Watt Not a Fan, Says He Won't Play If It's Required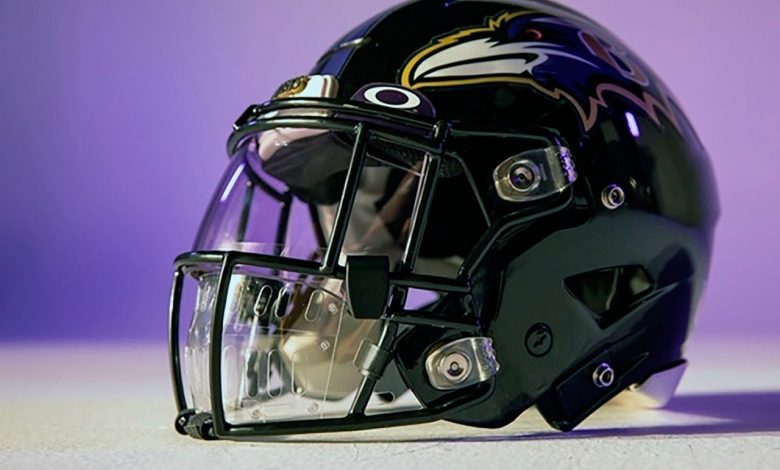 If there is going to be any chance of a National Football League season, newer technologies and safety procedures need to be set for players and coaches. The sunglasses and apparel giant Oakley now has a big part going forward, introducing a new product to the NFL that would be worn on the field.
The Oakley Mouth Shield – a product designed by Oakley with some help from doctors and engineers from the NFL/NFL Players Association – will be given to all 32 teams at various points throughout this week. Upon arrival, all teams will practice with it in an effort to increase comfortability prior to the regular season.
It is worth noting that not all teams are required to wear the face mask at this point. However, it will strongly be pushed in hopes of creating a safer environment for everyone.
"That's certainly what we're going to encourage," said Dr. Allen Sills, the NFL's chief medical officer. "And we hope that we're going to land on a product design that's something that everyone would want to wear, because they'll see the value and want that additional protection without any detriment to performance."
Oakley Prizm Lens Technology is already used by skiers, military personnel, and most recently NFL players, for enhanced color and contrast. In this newest design, there are plastic sheets that extend down and attach to the faceguard. There are airways and openings on the mouth shield, but there aren't any that allow the direct transmission of droplets.
The shields have only been distributed to the Los Angeles Chargers and Los Angeles Rams so far – the two teams closest to Oakley's headquarters – and various players representatives and equipment managers for feedback.
"We've only had it on a few players — we have 2,500 players in the league — but I was surprised that … claustrophobia has not been an issue yet," he said. "I think it will be when we [have more players testing them]."
The shield seems to already be a problem for one of the NFL's best players, Houston Texans defensive lineman J.J. Watt.
J.J. Watt Says He Won't Wear It
"My second year in the league I thought it'd be cool. I put a visor on my helmet," Watt told ProFootballTalk. "I was like, 'It looks so cool, I wanna put a visor on.' I had it on for about three periods of practice and I said, 'Take this sucker off — I'm gonna die out here.'… So now you're gonna put something around my mouth? You can keep that. If that comes into play, I don't think you're gonna see me on the field."
While the Oakley shield is a great idea, there will obviously be more players than Watt that will oppose it. If there is enough pushback from players, it will be up to the league to find something better in a short period of time.
It's about two months until the NFL is scheduled to kick off Week 1 of the season. Hopefully, something is figured out by then.