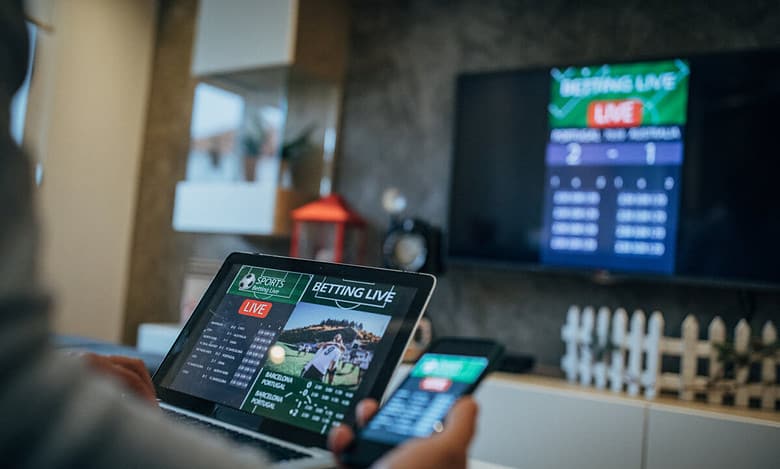 The state of Illinois continues to be one of the biggest sports betting markets in the industry, as the total sports betting handle in March set a record. The Illinois Gaming Board just recently announced that the total handle in March was $1.07 billion, which was about $2 million more than the previous record set in January.
Not only was there a ton of action at the sportsbooks, but those operators were able to cash in as well. The overall hold rate was more than 10% for the first time since September 2022, and it allowed the gross sports betting revenue to climb to $107.4 million.
That is the first time that Illinois has ever gone over $100 million in gross revenue, and it brought in $15.6 million in tax revenue for the state as well. Illinois continues to put up these numbers with just seven online sportsbooks, although that could soon be changing.
You would assume that Illinois sportsbooks were able to cash in thanks to a ton of March Madness bets, but that wasn't actually the case. The report from the IGB shows that bets on March Madness actually decreased, but more bettors were making parlays than ever before.
Basketball betting still accounted for $513 million of the total sports betting handle, but that was $40 million less than what was brought in during March 2022. Parlay betting accounted for nearly $300 million in handle, and that is a type of wager that usually plays out well for the online sportsbooks.
Arizona is the only state that hasn't yet announced March sports betting numbers, and Illinois is currently in second place behind the state of New York.
FanDuel Still Leads the Way
It has basically been a two-horse race between DraftKings and FanDuel when it comes to the top operator in Illinois, and it was the latter that put up the biggest numbers in March. FanDuel posted a total sports betting handle of $367.6 million, which was better than DraftKings at $325.4 million.
BetRivers remained in third place during the month of March, but that operator didn't even post a handle of at least $100 million. The other sportsbooks continue to try and gain market share in the state, but they aren't having a ton of luck.
Circa Sportsbook is expected to become the eighth online sportsbook to launch in the state after receiving a license from the Illinois Gaming Board. An official launch date is not yet set, but it is expected to happen at some point before the start of the 2023 NFL season.
Still No In-State College Betting
Even though Illinois continues to put up great sports betting numbers, the state is still leaving money on the table. A ban on in-state college betting at online sportsbooks continues to be in place, and that limits options for the online sportsbooks.
Lawmakers in the state did approve a bill that will continue to allow these bets to be made at retail sportsbooks, but that's not where most of the betting happens. The only approved in-state college wagers continue to be on Tier 1 bets, which are full-game bets made prior to the start of each contest.