Sports News
New Jersey Tops Nevada In September Sports Betting Handle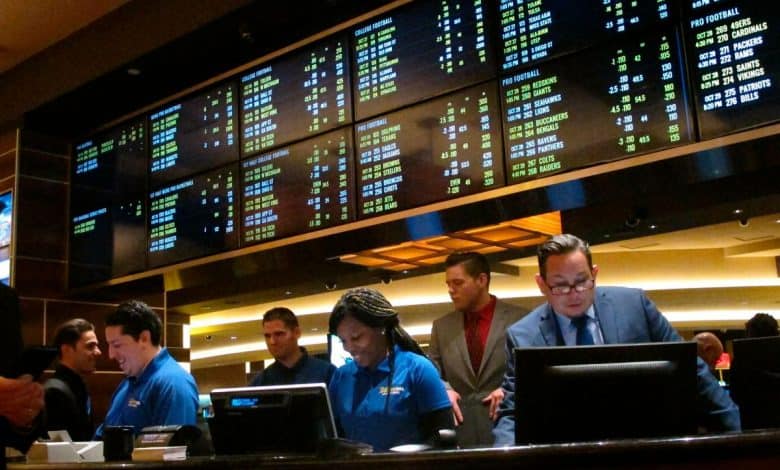 New Jersey released its sports betting handle for September last week, and it broke all types
of records for highest intake in a single month. New Jersey has been running neck and neck with Nevada for sport betting revenue recently, and has overtaken Sin City in terms of handle.
The Supreme court ruled in 2018, that a ban on sports betting was unconstitutional and reversing the order and paving the way for states to launch legal sports betting. New Jersey launched sports betting in June of 2018, and since that time the industry has exploded.
The Nevada Gaming Control Board, (NGCB) announced their facts and figures for sportsbooks on Wednesday. According to the NGCB report, the September tallies for Nevada are $575.2 million, which pales in comparison to New Jersey's intake of $745.5 million during their record breaking September.
New Jersey has posted better sports betting handle than Nevada for every month in 2020.
New Jersey Top Sports Betting Market
It should be noted that the NGCB made the decision that states did not have to include their figures for April due to sports shutdowns following the COVID pandemic. Nevada likely had their worst numbers of all-time in April with physical casinos and sports books being shut down.
eSports were the first gaming to start boosting the betting numbers, as there were very few other things to wager on. Nevada was admittedly a bit late to the eSports betting party, but allowing wagering on 'video games' was a creative way to bring in handle.
Nevada has made a nice comeback since North American sports have started returning. Their biggest advantage is still the volume of brick and mortar sports books in the state, but New Jersey has become the industry leader due to a combination of physical betting locations and the explosion of their mobile platform.
New Jersey made their ascension to the sports betting industry leader in 2019, and the state has only distanced themselves from the pack since. Sports betting analysts are even starting to study New Jersey's methodology to see if it can have similar success across the country.
New Jersey's success is staggering considering the fact that Nevada had the only sports betting market in the country for 69 years. Sports betting became legal in Nevada in 1949, which included betting at locations and off betting sites. Nevada had a 69 year jump on all their competition.
The Garden State Could Serve As A Model
With about two dozen more states expected to launch sports betting in some form or fashion in 2021, New Jersey will get studied even more. Sports betting analyst Jerry Weintraub of Trenton, New Jersey, believes it's the loyal fans in the state that are driving the sports betting market.
Weintraub added, "The Division of Gaming Enforcement organized market research
groups to study sports betting. They shared their findings with sports betting license applicants. The findings and the data gleamed from the market research groups proved to be invaluable to sports books operating in the state. Knowledge is power, and these sports books made the information work for them."