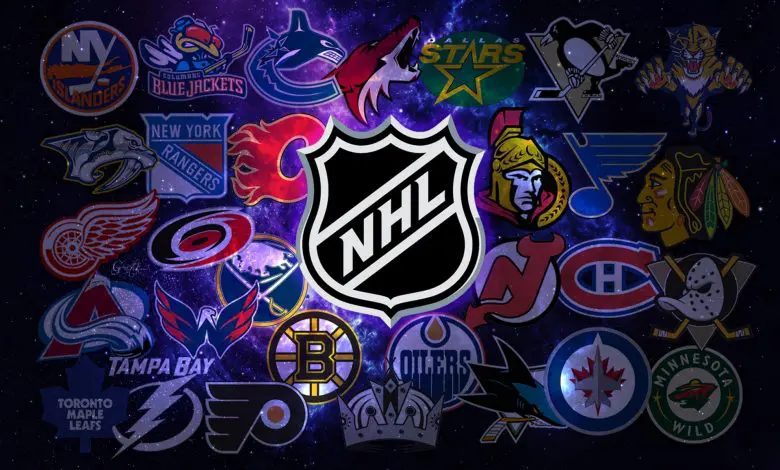 In about one month, the remaining 24 NHL teams will go to their hub cities and gear up to begin the postseason. However, where the hub cities will be located is still a mystery. That story, as well as the defending champs getting their star back, and the upcoming Hockey Hall of Fame inductions, make up today's NHL news stories.
When the NHL makes its return to action, there will be no fans in attendance. The entire postseason will also be held in two "hub cities," and after a lengthy period of narrowing down the list of possibilities, it appears just six cities remain in the running.
Multiple reports have confirmed that Chicago, Las Vegas, Los Angeles, Vancouver, Edmonton, and Toronto are the six remaining cities. The expectation is that they will select one American city and one Canadian city, but that is not guaranteed.
Each city is making their case to both the league and the Players Association based on the quantity and quality of their hotels and facilities, as well as how well they can keep everyone in the bubble. The belief is that each team, 12 per city, will have about 50 total people (players and staff) on location.
The two sides will continue to look at the pros and cons of each site before making their final decision. Assuming that the players and league give the official green light to start the season, the teams will begin their training camps around July 10, then report to the hub cities on July 23 or 24. Then after one exhibition game, the playoffs will begin on July 30.
Tarasenko Skating with Team
The St. Louis Blues have secured the best record in the Western Conference largely without their star forward Vladimir Tarasenko. But a little over a month ahead of the playoffs beginning, No. 91 may be on the ice with them when they start their title defense.
Tarasenko was on the ice with his teammates this week when the Blues opened their training center up as part of Phase 2 of the NHL's Return to Play Plan. The Russian underwent surgery in late October for a dislocated left shoulder, which came with a five-month recovery timetable. He skated back in early February for the first time, but with the additional time off to recover, plans to be ready to return to action next month.
"I was really close to coming back and playing when the season was delayed so I got some extra time to recover," Tarasenko said. "Not even recover, extra time practicing and making it more strong. Everything is good."
When training camps open up on July 10, Tarasenko is expected to be ready to go full steam ahead. The talented winger scored three goals and netted seven assists in 10 games before the injury.
Announcement for Hockey Hall Coming Wednesday
Even though it will be a little different than normal, the Hockey Hall of Fame will have some new members announced on Wednesday afternoon. The 18-person selection committee will debate virtually and announce the class shortly after.
The biggest lock is former Flames forward Jarome Iginla. Iginla scored over 600 goals and 1,300 points in his career, netting various awards and winning at the junior and international levels.
After Iginla, one possibility is Marian Hossa. Hossa enters the ballot for the first time as one of the league's most underrated players in history. The former Blackhawk has three Stanley Cup titles along with 525 goals over his 19 seasons. Two other players who have good cases to make it include former Senators captain Daniel Alfredsson and Sabres captain Alexander Mogilny.
First-timers like Shane Doan also join the ballot, which still features plenty of holdovers like Jeremy Roenick, Rod Brind'Amour, and Doug Wilson. The committee can select up to four men, two women, and either two "builders" or one builder and a referee or linesman. The induction ceremony is still scheduled for November 16 in Toronto.