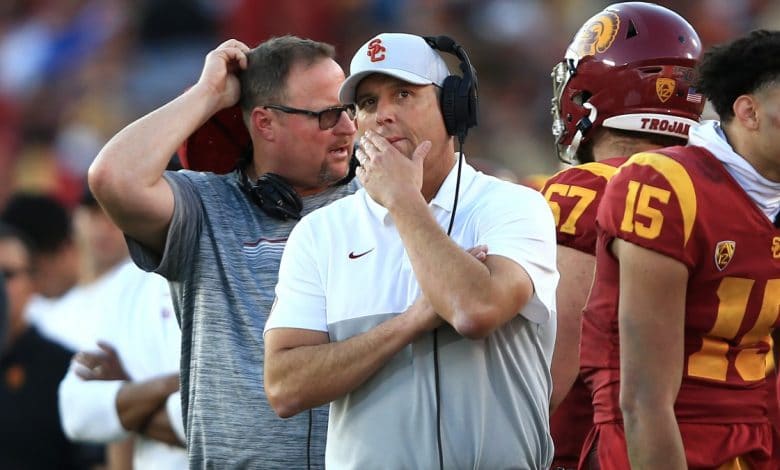 The uncertainty surrounds a college football season in the fall continues to grow as the coronavirus shows no signs of slowing down across the nation. Let's visit some of the key news stories that came out recently.
As the United States continues to see an uptick in coronavirus cases, NCAA officials are beginning to express concern for the 2020 season. Additionally, as athletes have slowly returned to campus, some universities are seeing a spike in positive cases amongst its athletes.
A recent U.S. Senate committee hearing focused on student-athlete compensation quickly pivoted to concerning questions about the NCAA and the athletic department's handling of the pandemic. For some on the committee, the lack of transparency amongst universities releasing information on positive tests is a huge concern. Noted was that half of the 130 NCAA member institutions had not disclosed positive tests among athletes.
The committee blasted those schools that are requiring that their student-athletes sign waivers in order to compete and question why the NCAA has not issued a standard coronavirus mandate that outlines standards to be followed by all the schools.
Coronavirus in College Football
At this point, it is naive to think that players will not contact the novel virus, if college football does happen. As we are beginning to see, the virus does not care what your age is, as the spike in cases is predominantly among 20 and 30-year-olds.
In an interview with CBS Sports, Dr. Sheldon Jacobson mentioned that he expects a 30-50% infection rate of the roughly 13,000 players competing at the NCAA's highest level. In addition to his percentage of infection rate, he believes that there will also be 3-7 deaths among those players that are infected with COVID-19.
Jacobson is a computer science professor at the University of Illinois and used data provided by the CDC for his projections. Using the available statistics of one death per 1,000 infected based on the 18-22 age group.
However, he did stress that those numbers could change as continuing data is made available. Based on current statistics, roughly 1% of the U.S. population has been confirmed to be diagnosed with the coronavirus.
Scalley to Remain with Utes
On Wednesday, Utah Athletic Director Mark Harlan, along with football's Head Coach Kyle Whittingham, announced that the Utes' defensive coordinator, Morgan Scalley, would remain on the team's staff after an internal investigation into his use of a racial slur in a 2013 text message to a potential recruit.
Scalley, who admitted to using the slur after being suspended from his duties in early June, said that it was a "terrible mistake". A former Utah defensive player, Ryan Lacy, also alleged that Scalley used a racial slur when speaking to him.
The defensive coordinator is in his 13th year on the Utah coaching staff and the 2020 season would be his fifth running the defensive for the Utes. Many players, like Utes safety Julian Blackmon, rallied around the coach and voiced their support by coming to the coach's defense.