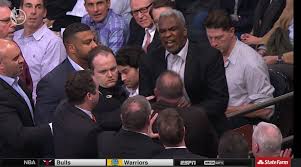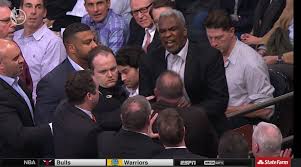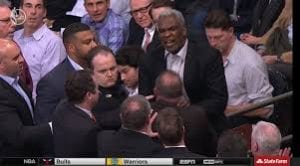 Thus far this week there have been plenty of off-court and extracurricular distractions in the NBA. As the season heats up so do the frustrations of teams that are not performing well. These frustrations often bubble to the surface in various ways. The poster child for this phenomenon this season would be the New York Knickerbockers and recent happenings with the team, including Charles Oakley's MSG altercation. Is team upheaval and controversy something of which sports bettors should be aware? We think so. Here's what happened with Oakley last night and why sports bettors should pay attention.
Knicks Knock About
The Knicks have been disintegrating as of late and in doing so have been dismantled by many NBA teams. Last night, it got about as ugly as it could get. But the ugliness was not on the court. It's true that NY lost to the Los Angeles Clippers 119-115. But, as has been the case for much of this season with the 22-32 Knicks, the story was not what happened on the court but off the court. Specifically, last night, what occured in Madison Square Garden's courtside area was the big story.
In an ugly display, former NY Knick Charles Oakley, who played for the team from 1988-1998, got into a shouting and shoving match with folks in stands. In the vicinity was Kicks' owner James Dolan. Oakley was removed by security and arrested by police. He was charged with three misdemeanor counts of assault, all third degree complaints, and one count of criminal trespass, a third-degree misdemeanor. That was Charles Oakley's MSG altercation and it drew a lot of media attention.
The Knicks offered this statement on Twitter noting that Oakley "came to the game tonight and behaved in a highly inappropriate and completely abusive manner. He has been ejected and is currently being arrested by the New York City Police Department. He was a great Knick and we hope he gets some help."
Phil Jackson and Carmelo Anthony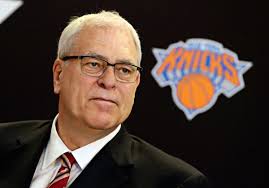 NY Knicks coach Jeff Hornacek has had a lot to deal with this season. Lately it's been team president Phil Jackson's desire to trade the club's best player, Carmelo Anthony. Anthony has a no trade clause and would have to agree to any deal. Along with blatantly trying to deal Anthony, Jackson took a veiled shot at the NBA star on Twitter just a few days ago. On Feb. 7, he put out a tweet agreeing with a column by Bleacher Report's Kevin Ding that basically said Anthony didn't care enough about winning.
Jackson has made various controversial statements this season, including one in an early season interview with ESPN's Jackie MacMullan. In that interview, Jackson talked about the Miami Heat and LeBron James.
"It had to hurt when they lost LeBron. That was definitely a slap in the face. But there were a lot of little things that came out of that. When LeBron was playing with the Heat, they went to Cleveland and he wanted to spend the night. They don't do overnights. Teams just don't. So now (head coach Erik) Spoelstra has to text Riley and say, 'What do I do in this situation?' And Pat, who has iron-fist rules, answers, 'You are on the plane, you are with this team.' You can't hold up the whole team because you and your mom and your posse want to spend an extra night in Cleveland."
Anthony Response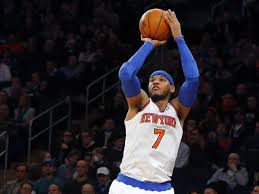 The use of the term "posse" rather than something like "friends" drew a lot of criticism from various players, including LeBron James and Anthony.
When asked about Jackson's statement Anthony said "I would never want to hear that word about me and my—I don't want to say crew but—people I consider family and I've come up with and been through thick and thin. I would want to be called a tight-knit group or a family, but that's what I consider those people to me." He added, "I think anybody would understand that. Anybody. I don't think you have to be a rocket scientist or an educated person to kind of understand what it means to us."
Charles Oakley's MSG Altercation Was Unfortunate
Charles Oakley's MSG altercation is one a various unfortunate situations that are defining the NY Knicks this season. As the NBA season continues, sports bettors should monitor the team. Right now they are 29-25 against the spread. Last night, they were +1.0.
As of late, NY has lost three straight and gone 3-7 for their last 10. They are averaging 106.0 PPG, allowing 109.0 PPG and have a differential of -3.0. As playoff hopes continue to fade for the club and Jackson looks to retool the team, bettors should expect the Knicks to struggle.