Football
Sports News
Super Bowl LII – The Latest Odds
Who's the Favorite- Pats, Eagles, Jags or Vikings?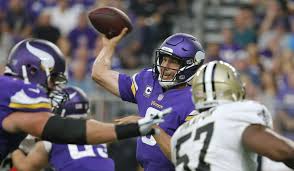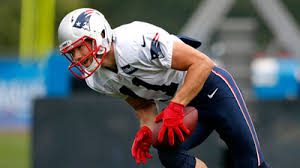 The latest Super Bowl LII odds are out, and if you guessed that the New England Patriots are the favorite, you guessed right. There is news out of Gillette Stadium that QB Tom Brady may have injured his throwing hand on Wednesday. He wore red gloves to practice on Thursday. That could be a fashion statement, a way to protect his sore hand, or some misdirection by master-coach Bill Belichick. Whatever the case may be things are heating up for this weekend's games.
There's been some talk by Jag's corner Jalen Ramsey. He guaranteed that Jacksonville go to this year's Super Bowl. The Pats said little nothing. But a pronouncement such as Ramsey's can often be a kiss of death for a team. We'll see, as the real taking happens on the field.
This Week's Schedule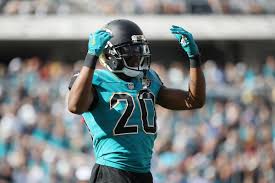 Both games are played on Sunday, Jan. 21 with the New England Patriots hosting the Jacksonville Jaguars. The two teams opened even, but the Pats are now anywhere from -7.5 to -9.5. The over/under, which started at 46.5 is still at 46.5. That game starts at 3:05 p.m. E.T.
The second game, which will be played in Philadelphia, has a starting time of 6:40 p.m. E.T. The Philadelphia Eagles will host the Minnesota Vikings. This game opened with the Vikings at -3.0 and the over/under a low 38.5. The spread is staying fairly steady at three points although some have Minnesota at -3.5. The over/under is at either 38.5 or 39.0.
Latest Super Bowl LII Odds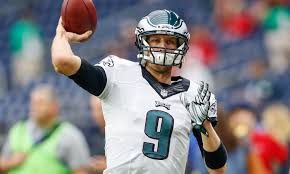 Here are the latest Super Bowl LII odds. At this point the New England Patriots are favored at +105. The Minnesota Vikings are at +210. Odds makers see these two teams as fighting it out on Super Sunday. The Philadelphia Eagles are listed at +625 and are a major underdog. Finally, odds makers in Las Vegas see the Jacksonville Jaguars as being the least likely to win the big game. They're at +650. If the Vikings make it they have one major advantage. They are playing on their home turf.