MLB
Dexter Fowler is now a Cubbie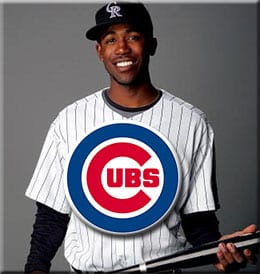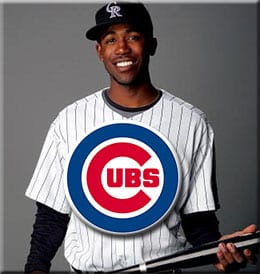 The Cubs have added Dexter Fowler to their roster. They dealt Dan Straily, their right-handed pitcher, and Luis Valbuena, their infielder, to get the 28-year-old switch hitter.
Fowler's career is seven seasons long, during which he has achieved an on-base percentage of .366. He played mostly with the Rockies, but was traded for Jordan Lyles and Brandon Barnes to the Astros on December 3, 2013.
He told Brian McTaggart of MLB.com: "I envisioned myself when I first went to the Astros to help the young guys and see what comes. It's tough leaving my teammates and relationships I've built, but going to a young team like that is awesome."
He will once again meet John Mallee, former Astros' coach who is now with the Cubs. Mallee said that "it's a pleasure watch this guy (Fowler) execute an at-bat."
Last season, the Cubs obtained the 13th rank in the National League with regard to on-base percentage. The team hopes that they will improve with Tommy La Stella, Miguel Montero, and Fowler in the roster.  Maybe this is the year to start betting the Cubbies..
Joe Maddon, the manager of the Cubs, feels that Arismendy Alcantara can fit in anywhere because of his versatility. Hoyer said that Alcantara always brings a smile to Joe's face as "he's exactly the kind of player he loves," adding that he has great power and is an excellent defender.
Fowler will become a free agent after 2015, but there hasn't been any talk about extending his contract with the Cubs. Hoyer says that the team is currently focusing on learning more about him.