Football
Sports News
AFC Championship Preview and Notes- Prior to Posting Picks
Brady Injury, Ramsey Guarantee and More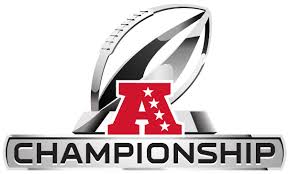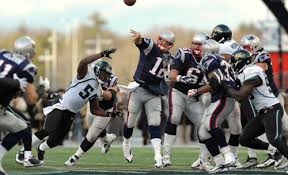 The AFC Championship game will be played tomorrow Sunday, Jan. 21 at 3:05 p.m. at Gillette Stadium in Foxboro, MA. That game offers the AFC South champs, the Jacksonville Jaguars, at the AFC East winners, the New England Patriots. Our 2018 AFC Championship game preview provides some observations about this upcoming game, however it does not contain our picks. We will be posting our point spread and over/under picks for the 2018 AFC Championship within the next 24 hours. Also, at about the same time, we'll be putting up our NFC projections.
AFC Championship Spread & Over/Under
The opener for the Jaguars and Patriots had the two teams even. Since then the Pats have become anywhere from 7.0 to 8.0 favorites. It will be interesting to see what happens with that as the Tom Brady situation evolves. You could see some major changes if Brady does not play. More on that in a moment. The over/under opened at 46.5 and has trended steadily downward. It's now at 45.0. Stay tuned on that number.
Brady Injury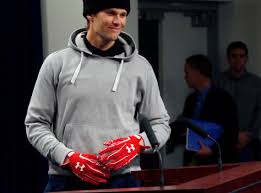 There's a lot of mystery surrounding the injury to Tom Brady's throwing hand. He was hurt in practice, and rumors are flying around as since the injury the star QB has been wearing gloves everywhere and anywhere. In a press conference, he refused to answer any questions concerning the injury and its relationship to his playing on Sunday. He is listed as questionable. In our 2018 AFC Championship game preview we are unsure of where Brady stands in relationship to the game, and with doubts flying about, we may take our time posting this pick for this contest.
Ramsey Factor
Jalen Ramsey, one of the various stars in the tough Jacksonville secondary, has guaranteed that the Jags will go to Super Bowl LII. It's never a good thing to count you chicken before they hatch or your wins until they are indeed wins, but we can see from where his confidence comes. Didn't someone on the Steelers say the same thing about Pittsburgh prior to their game and loss versus Jacksonville?
Stats and Facts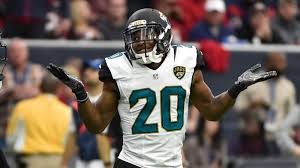 The Patriots have a stellar playoff record and are a big favorite when at home. The Jags D is allowing 16.8 PPG. The Pats defense is giving up 18.5 PPG. Both teams are holding opponents to about 114 YPG on the ground. The Jags are tops in the NFL passing yards allowed per game, holding teams to 169.9, while New England is 30th at 251.3 PG. That last stat would be more important if the Jaguars actually had a passing game. Jacksonville has the top rushing offense in the league, while New England has the second-best passing offense. NE is 10th in rushing offense, while the Jags are 17th in passing-O.
2018 AFC Championship Game Preview – Final Word
The final word for our 2018 AFC Championship game preview is "patience." The injury to Brady has really clouded the issue. As we noted, we'll be taking our time on this pick. We don't expect to post it until Sunday morning. We will probably post our NFC pick first.