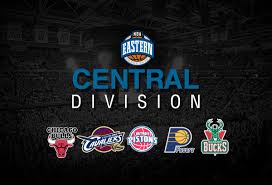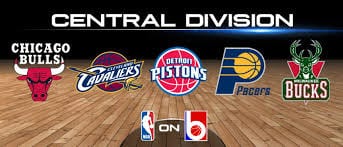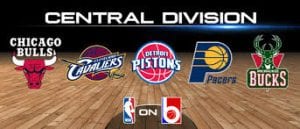 Our 2017-18 NBA Central Division Preview observes that the Cleveland Cavaliers and Milwaukee Bucks will battle it out in this division. Both are loaded and ready to rock and roll. The Indiana Pacers won't be in the mix for the one or two spot, but they have a good chance at third place. We also find that in our 2017-18 NBA Central Division Preview that the Detroit Pistons show some solid potential. They are young, but they also seem to be a very exciting team. We do expect the Chicago Bulls, who are lacking in many areas, to be in a rebuilding phase for the next few years. Here's a consideration of each of the Central Division clubs for 2017-18.
Chicago Bulls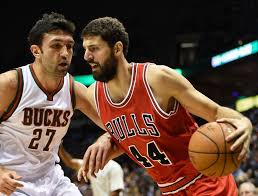 The Jimmy Butler trade means that the Chicago Bulls are in a rebuilding phase, which translates into a long season for this team and its fans. The Bulls may be the weakest team in the Central Division. A few key players who may help to make this team competitive include PF Nikola Mirotic (10.6 PPG, 5.5 RPG, 0.8 BPG) and center Robert Lopez (10.4 PPG, 6.4 RPG, 1.4 BPG). The Bulls lack a true SF and their backcourt is weak in terms of scoring and defense. Our 2017- 18 NBA Central Division Preview expects teams to run up the score on tem this season.
Cleveland Cavaliers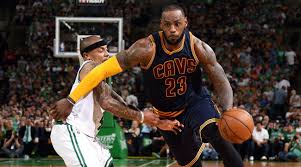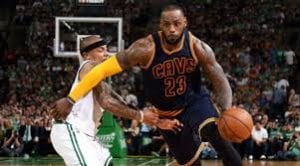 Kyrie Irving may now be in Boston, but PG Isaiah Thomas (28.9 PPG, 5.9 APG, .463 FG%) has arrived in Cleveland. Thomas gives Cleveland another fourth quarter player, as he joins the ultimate fourth quarter rally guy, LeBron James (26.4 PPG, 8.7 APG, 8.6 RPG). However, James is nursing a bad ankle and will miss at least the first game of the season. SG Dwayne Wade (18.3 PPG, 3.8 APG, 4.5 RPG), now in his 15th NBA season, comes from the Bulls. Wade missed 22 games last season. If he can stay healthy, he'll be a major asset. SF Jae Crowder (13.9 PPG, 5.8 RPG, .463 FG%) is a solid force on the court. The Cavs are deep and will be very competitive in the division and conference.
Detroit Pistons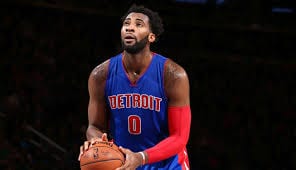 The Pistons, who are a young team, should benefit from the arrival of seven-year vet PG Avery Bradley (16.3 PPG, 2.2 APG, 6.1 RPG), formerly of Boston. SG Luke Kennard, 12th overall pick in this year's draft from Duke, looked pretty good in the preseason. He should see some decent playing time. The frontcourt includes center Andre Drummond (13.6 PPG. 13.8 RPG, 1.1 BPG), a double-double player, SF Tobias Harris (16.1 PPG, 1.7 APG, 5.1 RPG), and PF Jon Leuer (10.2 PPG, 5.4 RPG, .508 FG%). There's some decent talent in the paint, and overall this looks like a sound team.
Indiana Pacers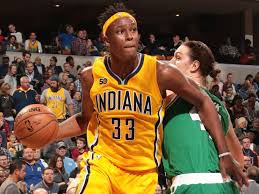 It's true that this team traded Paul George, but don't lose faith, they may still find their way into the postseason. Young PF Myles Turner (14.7 PPG, 7.3 RPG, 2.1 BPG) looks ready to have a banner year. He's set to be a major player on this team and in the division. SF Bojan Bogdanovic (13.7 PPG, 3.4 RPG, .445 FG%) offers points while veteran center Al Jefferson (8.1 PPG, 4.2 RPG, .499 FG%) provides stability and discipline. PG Darren Collison (13.2 PPG, 4.6 APG, 2.2 RPG) and SG Victor Oladipo (15.9 PPG, 2.6 APG, 4.3 RPG) are both sound in the backcourt. There are some productive players coming off the bench with PF Thaddeus Young (11.0 PPG, 6.1 RPG, ,527 FG%) being a good example of the quality and depth.
Milwaukee Bucks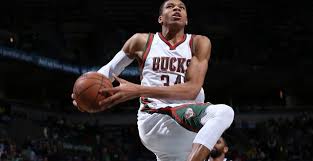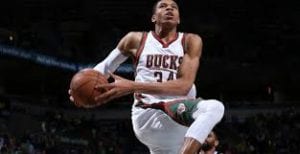 There's some major talent on this Bucks team. SF Giannis Antetokounmpo (22.9 PPG, 5.4 APG, 8.8 RPG) had a premium season last year and should be even more effective in 2017-18. It's hoped that PF Jabari Parker (20.1 PPG, 6.2 RPG, .490 FG%), who missed 32 games last season, will be healthy. He could be a major factor. He not expected to return until February as he continues his rehab. Center Greg Monroe (11.7 PPG, 6.6 RPG, .534 FG%), who is dealing with calf soreness right now, is tough in the paint. PG Matthew Dellavedova (7.6 PPG, 4.7 APG, .390 FG%) provides some backup to second year PG Malcolm Brogdon (10.2 PPG, 4.2 APG, .457 FG%), who has an extremely accurate shot. Although the Bucks have some real depth upfront, they are not as well manned in the backcourt.
2017-18 NBA Preview Final Standings and Quick Hits
Our 2017-18 NBA Central Division Preview sees the teams finishing in the following order:
Cleveland Cavaliers- Depth and the ability to rally in the fourth quarter
Milwaukee Bucks- Big time talent about to blossom
Indiana Pacers- This is a solid team that possesses depth
Detroit Pistons- Vet PG Avery Bradley will help this young team find its footing
Chicago Bulls- Simply put they are rebuilding