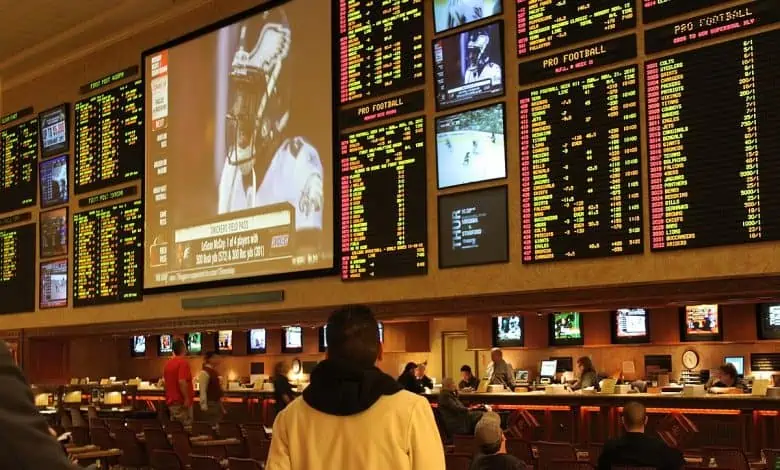 The sports betting handles in Michigan and Indiana decreased since last month. Still, sports betting is a hot commodity as the year-over-year numbers have jumped at a high percentage for both jurisdictions.
How Did Sportsbook Operators Do in Michigan
Sportsbook operators in the Great Lake State combined to bring in a total of $396 million in wagers for April, according to the Michigan Gaming Control Board. This was the first-month bookmakers accepted under $400 million since the market launched in September 2021, where operators took in $$386.8 million.
April's handle noted a decrease of 17.2 percent from March's $478 million. However, the year-to-date figures signified a 44.4 percent increase from April 2021's handle.
Bookmakers combined for a hold percentage of 8.2 percent, which translated to $32.6 million in revenue. In March, operators had a hold percentage of 6.8 percent or $32.4 million in revenue.
Michigan's online casino revenue for the month was slated at $163 million. In terms of sports betting revenue, the state was able to collect $1.1 million in taxes.
According to the numbers, 93.7 percent of the handle came online as bettors across the state wagered $371.2 million. Almost every key market is dominated by FanDuel, as the bookmaker took in $118.4 million in bets for the month.
BetMGM may have scaled back its marketing tactics in places like New York; however, the operator was the runner-up in Michigan with a mobile handle for the second-consecutive month with a handle of $89.7 million. DraftKings secured third place with a handle of $78.1 million.
Taking a Look at Indiana Bookmakers' Performance
Going south, the Indiana Gaming Commission also reported a decline in its monthly handle for April with a handle of $360 million, which signified a decline of 24.4 percent from March's $476.8 million. Even with a sharp decline, the year-over-year numbers are up 52 percent from April 2021's $236.4 million.
Sportsbooks in Hoosier State were able to accumulate $28.6 million in revenue for the month due to a hold of eight percent. Despite having a higher hold rate in April, the revenue was down 13.3 percent from March's total of $32.3 million. The state collected $2.7 million in taxes in April.
Mobile sports betting accounted for $333.9 million, or 92.7 percent of the overall handle. FanDuel also had the most success in Indiana, with a mobile handle of $112 million. The next bookmaker had a handle under $100 million.
DraftKings accepted $97.5 million in wagers. BetMGM came in third with a handle of $45.4 million. Caesars came in fourth with $36.1 million. The final sportsbook operator to round out the top five didn't come with the rest of the top four, with a handle of $11.9 million.
What's the Outlook for Michigan and Indiana
Michigan thrives during football and basketball season. The Detroit Tigers are currently in fourth in the AL Central as the Minnesota Twins have a solid lead over the Chicago White Sox. Indiana also succeeds during the same time frame.
During the summer months, the handles of these two states will likely continue to decline as the average betting volume will await the football season. Michigan has 15 sportsbook platforms, while Indiana could be home to 20 operators by the end of the year.