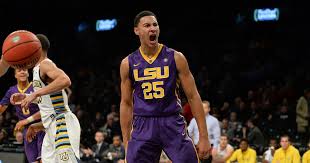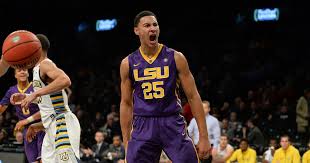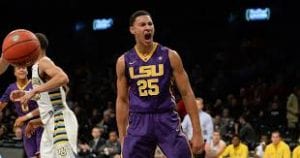 The 2016 NBA Draft is set to tipoff on Thursday, June 23. The professional basketball draft in the US is an interesting event in that there are usually only a few high impact players that can be readily identified. Then there are others who may have the potential to be difference-makers and others who look to be utility guys. Finally, there always seems to be a player or two or even three who fly under the radar, and end up being major contributors.
Top 2016 NBA Draft Picks
It's fairly easy to identify the top three 2016 NBA Draft picks. Just about everyone is on the same page when it comes to deciding this trio. But once you get beyond those first three picks, things get muddy, and as you go down the list to numbers six and higher, where a specific players ends up on a specific list varies greatly.
Number One: Ben Simmons
Ben Simmons, the forward from LSU, will definitely be the top pick. It was between Simmons and Duke forward Brandon Ingram, but it looks like the Philadelphia 76ers are definitely going to go with Simmons. Simmons offers Philly a true triple-double threat every time he takes the court. The 6' 10" small forward has the length and mass to be a dominant small forward. He's coming to the 2016 NBA Draft after one year of college basketball.
Two and Three Picks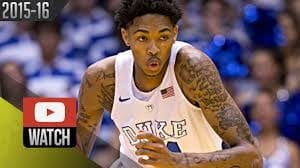 Duke freshman Brandon Ingram, another small forward who does not quite have the height or mass of Simmons, is considered to be the number two pick. Ingram is a solid mid-range shooter who has the potential to develop into a strong presence around the rim. His perimeter game is also very strong. Ingram has the potential to score a lot of points in the NBA.
Guard Kris Dunn, a Providence junior, is a work-in-progress. Dunn has a lot of potential that is, as of yet, untapped. His speed and court vision are remarkable and Dunn is a strong player who can become a playmaker. He'll need to better control the ball, cut down on his turnovers, and become a more consistent shooter. If he works hard, he'll be a major asset.
Four through Eight?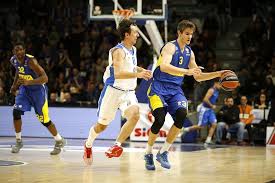 All of the players in this section have the potential to be chosen anywhere from fourth to eighth. They include power forward Dragan Bender from Israel. Bender, who brings a 7' 1" and 216 pound frame to the NBA, could become a major physical presence in the league. Close on his heels, and perhaps even passing him by, is Kentucky shooting guard Jamal Murray, Murray has a fine shot but his speed is lacking and he may not have the athleticism to compete at the NBA level. He could be a major three-point contributor. Murray is more of a known entity than Bender. Like many in the 2016 NBA Draft, he has just one year of college ball under his belt.
At 6'9" and 225 pounds, power forward Marquese Chriss is a solid offensive player when in the paint. What makes him questionable as a top pick is his lack of defensive skills. Still, he possesses the ability to hit inside shots at will. California freshman guard Jaylen Brown knows how to use his body to draw fouls. His aggressive and a fine free throw shooter.
Rounding out the group is Oklahoma shooting guard Buddy Hield, Utah center Jakob Poeltl, and Kentucky power forward Skal Labissiere. Hield is one of the few seniors who may go early in the draft. He's got a great shot. Poeltl, who is seven-feet tall and weighs 248 pounds, brings a big and sturdy presence to the court. He's a top ball handler. Labissiere has the potential to develop into an accurate mid-range shooter and a sound defensive presence.
Can One Player Make a Difference/
In the NBA, it's tough for one player to really make a difference. For that to happen they must be an extraordinary player and, at the same time, the team either has to have some very solid foundation elements or be on their way to rebuilding. If those energies come together, you may very well see a team like the Philadelphia 76ers or the Los Angeles Lakers become competitive, or a club like the Boston Celtics or Denver Nuggets, both of whom had good 2015 seasons and traded up to third and seventh picks respectively, go deep into the playoffs.
One thing is for sure tomorrow will be a day when NBA teams will do their best to in some manner upgrade their team in order to enable them to take the next step towards a championship.