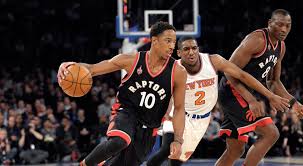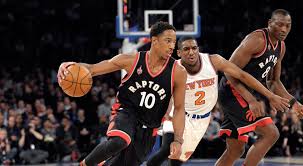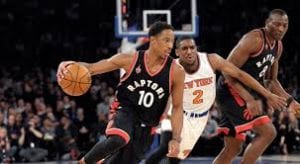 There's a lot happening in the NBA and we've got 2016 week 10 NBA news as Russell Westbrook continues to impress with his offensive play and pursues an elusive triple-double record, LeBron James sits out a game and sees his team lose to one of the worst teams in the NBA, and more, including which teams are on winning streaks and good bets. Here's our look at 2016 week 10 NBA news.
Bet on Russell Westbrook?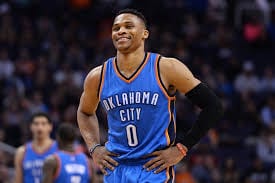 Will Russell Westbrook become the second player ever in NBA history to average a triple-double for an entire NBA season? You may want to take that as a prop bet or consider that the super player with the Oklahoma City Thunder may be instrumental in beating point spreads.
The only player to ever achieve this feat was the great Oscar Robinson who during the 1961-62 season had 41 triple doubles. The categories are points per game, rebounds per game, and assists per game. If Westbrook can do what Robinson did, he'll average a triple-double throughout the season.
After 31 games, Westbrook has 14 triple-doubles. There are 51 games left to go. He needs 27 of those games to be triple doubles. At this same point in the 1961-62 season Robinson had 19 triple doubles. Right now, Westbrook is projected to reach 37 triple-doubles. That doesn't mean he won't or can't hit 41. He's got a chance.
At this point, Westbrook's numbers are 31.7 PPG, 10.4 RPG, and 10.9 APG. Right now he has an 11% shot at making the mark.
Cavs Go LeBron-less and Lose
The Cleveland Cavaliers (23-7) decided to rest LeBron James for a second straight game on Monday. Cleveland was playing the Detroit Pistons (15-18). It looked like an easy win. But the Pistons took it to the first place Cavs 106-90.
Here's the interesting statistic. Since James returned to the Cavaliers they are 4-18 in games where he is absent. There winning percentage for those 22 games is .182. It's easy to simply say it's the missing numbers that James contributes in points, rebounds, and assists. However, the Cavs seem to be able to compensate for that loss.
The one thing you can't discount is James' contribution as a leader. He has the ability to change the pace of a game and to create situations that help the Cavaliers focus their energies. If you're betting on the Cavaliers, you may want to make sure that he's in the lineup.
2016 Week 10 NBA News: Final Word
What teams have been the best bets lately? In the Western Conference the eighth-place Sacramento Kings have been on a winning streak, four straight, and they are 6-4. Also, the fifth-place Oklahoma City Thunder are on a three-win run. They are also 6-4. The San Antonio Spurs are 7-1 for their last eight. Golden State was 12-1 until they lost their last game. Look for them to start another run immediately.
In our 2016 Week 10 NBA News, the teams in the East that are playing great ball include the Toronto Raptors, who are second in the conference, winning four straight and the Cleveland Cavaliers who were 11-1 until they lost their most recent game. By the way, Toronto is 16-2 over their last 18 games.