NFL Week Four: Game Affecting Injuries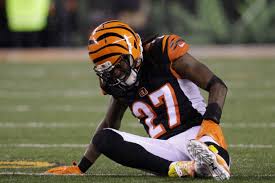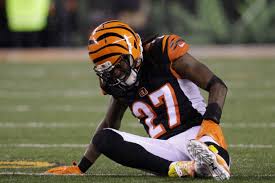 In week four of the 2016 NFL season injuries are mounting and some will certainly affect the outcome of games. How much an injury can hurt a team depends on a lot of factors. How important the player is to the team's overall performance is also a major concern. The depth chart is also a big deal in these situations. Sometimes a team ends up covering with a player who rises to the occasion and, other times, that replacement is completely lost on the field. Some teams have an amazing swing player who can fill different roles for a game or two.
Of the 50 or so players who are dealing with some sort of new injury, we have chosen seven whose recent injuries may impact their team this week in a negative way.
Jamaal Charles, Kansas City, RB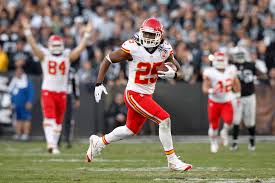 The Kansas City Chiefs play the very tough Pittsburgh Steelers and they need as much offense as they can muster. Of the 2016 NFL season injuries going into week four, this is the one of three ball handling offensive players we've selected. He's also the only one we've selected who has not played this season. The thing is Charles seem to be on the cusp of getting into the game but continues to see limited practice ans is listed as questionable. The Chiefs like the Steelers are 2-1 and can really use his offensive power in this game. The Chiefs will struggle.
Jay Cutler, Chicago, QB
There's a lot of talk about Cutler that includes his age and injury. Although Cutler is not really a premium quarterback, he's the best the Bears have. Chicago hosts the Lions on Sunday. The one positive in all of this is that Detroit may be down a few defensive players. By the way Cutler, who is dealing with ligament damage to his thumb that is compromising his ability to grip the ball, does want to play. This is one time when not having the starter in may be a good idea since with this injury the QB will be prone to mishandling the ball. This injury may be wash. But if he plays, that may hurt the Bears.
Brandon Flowers, San Diego, CB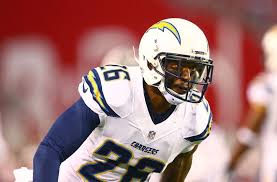 Flowers, who has a concussion, will sit out the game against the best passing team in the NFL, the New Orleans Saints. Also, San Diego strong safety Jahleel Addae won't play due to a clavicle injury. The Chargers have been giving up an average of 322 passing yards per game and can't afford this type of deterioration in their secondary. Brees may have a field day.
Rashad Jennings, NY Giants, RB
The New York Giants are going to play the Minnesota Vikings without running back Rashad Jennings. The Giants are going up against a very tough defensive team and can really use the power and scoring potential Jennings brings to the field. Hampered by a thumb injury, which would compromise his ability to catch the ball and block, the running back is listed as questionable. This is a Monday Night Football game so he could, if he shows improvement, play. He has not played since September 19 when the Giants beat the Saints 16-13. Manning could use the running back as it's expected that the Minnesota defense will be in the QB's face. Advantage goes to the Vikings.
Dre Kirkpatrick, Cincinnati, CB
When it comes to2016 NFL season injuries this is a major loss for the Bengals who are playing the Miami Dolphins on Thursday. Kirkpatrick is really the most solid player the Bengal secondary has. In their last game, which was against the Broncos, the defense gave up four TD passes. If Miami QB Tannehill can get himself focused and on target, this injury can be a game-changer.
Ronnie Stanley, Baltimore, OT
Not only has Baltimore probably lost Stanley for this week, but they have also lost his teammate left guard Alex Lewis to concussion. That's the left side of the O-line. Oakland is coming to town and somehow the Ravens are going to have to fill two major gaps. Stanley has been limping around in a protective boot this week. We sincerely doubt he'll be out on the field on Sunday. Raven QB Joe Flacco may be in for a long day.
J.J. Watt, Houston, DE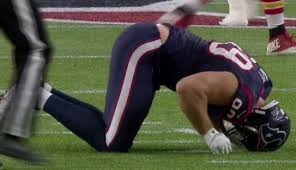 The injury to Watt is huge. As a defense end, Watt is one of the best in the league. Of the 2016 NFL season injuries thus far, this one can really damage Houston's ability to intimidate and control their opponent. The DE is out for six weeks with a back injury. But he's not the only Texan who won't be on the field when they play Denver this week. Christian Covington and Devon Still, who are both also defensive ends and have been out, will not be returning this week. Denver QB Brock Osweiler has been given a gift, more time to pass.
Those are what we feel are the most important 2016 NFL season injuries going into week four. Consider these injuries when wagering. They may be game changers.