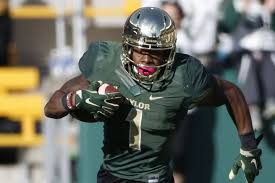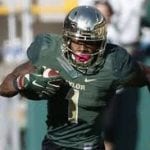 What 2016 NFL Draft picks will help be the most helpful to which teams this season? The NFL Draft started and ended in late April. With the season approaching, it's a good time to consider which clubs look to benefit the most from their choices. Of all drafts, perhaps the NFL's offers the most talent and the most promise. It's true that one player in the NBA Draft can be a season-changer, but the depth and pure numbers of quality players who enter the NFL with very specific skills can really help a team, especially one that has a solid foundation but has not quite made it to the playoffs or gone deep into that tournament.
There are three teams that look to benefit the most from their 2016 NFL Draft picks. The Chicago Bears, Cleveland Browns, and New York Giants all managed to secure at least two big picks, as well as adding to their depth. Other teams, such as the Tennessee Titans, Oakland Raiders, and San Diego Chargers did exceptionally well. Here's a look at how which 2016 NFL Draft picks have greatly improved certain teams.
Chicago Bears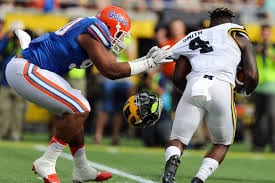 Many analysts consider the Bear to be the big winners when it comes to 2016 NFL Draft picks. The club scored six major picks from the top 100, including DE Jonathan Bullard and interior lineman Cody Whitehair. Bullard is a true NFL defensive lineman who has excellent run-stopping ability. Whitehair comes to the NFL with superior skills and should make an impact immediately. He looks to become one of the best tacklers in the game. Other major picks by the Bears include Leonard Floyd, LB, Georgia, Jordan Howard, RB, Indiana, and DeAndre Houston-Carson, S, William & Mary.
Cleveland Browns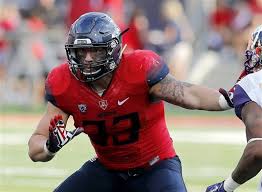 The Cleveland Browns did not score a lot of big players in the draft but what they did get is premium. Three players will join the team, including WR Corey Coleman. He is fast, quick, and tenacious. He tends to have reliable hands, however, at times, he has had concentration problems, which have led to drops. Although he's short, he's still seen as being a receiver who will have a big impact.
The Browns will also enjoy an upgrade on defense due to two new linebackers, Scooby Wright III and Joe Schobert. Wright has the ability to read runs quickly and react accordingly. Look for him to be a two-down player but an effective one. Although Schobert does not have great size, he does have superior skills. His agility, use of his hands, and balance are all to-notch. He looks to be a solid pass rusher who can have an impact.
New York Giants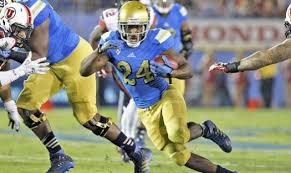 The Giants have managed to snare two offensive players in the NFL draft who can help the team. RB Paul Perkins, who went in the fifth round, is an elusive runner with fine agility and an ability to break tackles. He looks to be an elusive ground gainer. He won't be a major force but he will work well when platooned. TE Jerell Adams is both a fine receiving and blocking threat. He's a fine blocker who possesses excellent speed. He's an able receiver who can break tackles.
Effect of 2016 NFL Draft Picks
In the NFL, receivers and rushers can often be extremely helpful right from the start. Linebackers too can be a major force, depending upon their ability to adapt, learn, and transform themselves into professional players. Most of the players highlighted here fall into those categories.
To see how these players and others who were 2016 NFL Draft picks may affect a team keep focused on training camps, preseason games, and the latest news. The true effect any player may have will become clear as the 2016 NFL season develops.