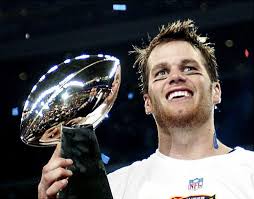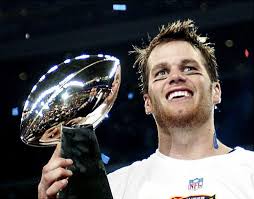 Quite a few NFL players have the potential to enjoy breakout seasons. But a select few, according to our 2016 NFL breakout player analysis, have both the potential to put in breakout seasons and be game and even season changers. In order for players to alter a team's destiny, they have to be in the right place at the right time. Think of Tom Brady so many years ago and how he, as a replacement, transformed the Patriots.
We've got four guys who really could be major difference-makers. Two are from the NFC and two from the AFC. The four we're focusing on are wide receiver Stefon Diggs (Minnesota Vikings), quarterback Jared Goff (Los Angeles Rams), quarterback Marcus Mariota (Tennessee Titans), and tight end Maxx Williams (Baltimore Ravens), Here's a look at each of these players.
WR Stefon Diggs (Minnesota Vikings)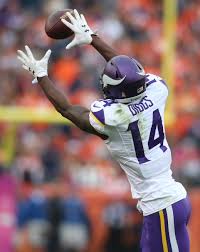 Our 2016 NFL breakout player analysis considers Stefon Diggs to have great potential as he starts his second NFL season. Diggs was inactive in the first three games of his rookie season, but once he started to play, he looked impressive. He was the team's leading receiver with 52 catches for 720 yards and four touchdowns. Diggs averaged 13.8 yards per catch.
He is an instinctive route runner with excellence speed and fine hands. The Vikings have a running game due to the power and speed of RB Adrian Peterson. Plus, they have a decent quarterback in Teddy Bridgewater. If Bridgewater can connect with Diggs on some big plays this season, 2016 could turn into a watershed year for the Minnesota Vkings.
QB Jared Goff (Los Angeles Rams)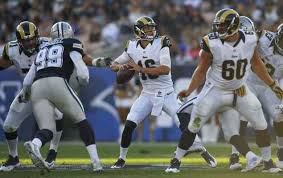 Here's the deal with Jared Goff, the 2016 number one draft pick, he's a rookie. Here's the other deal, he's a rookie quarterback. Goff has a whole lot of potential, and apparently he's a smart cookie. But becoming a competent NFL quarterback takes time. The Rams seem to be reluctant to take too much time with Goff. That means we may see him starting sooner than later.
Of course, Goff will goof at various times during the season. How quickly he can learn from his mistakes will inform his success rate. In addition, his ability to stay healthy will be directly proportional to his impact on Los Angeles. Goff has decent pass catchers and a solid running game. The worry, and it is for any QB, is the O-line.
QB Marcus Mariota (Tennessee Titans)
We are looking at another quarterback in our 2016 NFL breakout player analysis. That signal caller is Marcus Mariota. Mariota tossed for 2,818 yards and 19 TDs. He also put up 10 INTs. This quarterback has a lot of potential and last year's rookie season was a darn good one. But he has to show vast improvement this season and cut back on his mistakes.
It's true that the Titans look like a last place team. But here's the skinny in that idea, if newly acquired RB DeMarco Murray (Eagles) ready to roll, the Titan offense may be greatly improved. One thing working against Mariota are his receivers. They are lacking. Still, there may be enough skill there for an improved Mariota to get this team into the playoffs via a Wild Card spot.
TE Maxx Williams (Baltimore Ravens)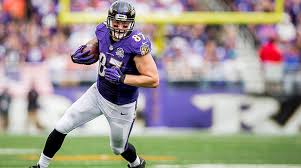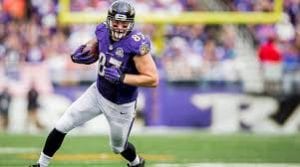 The Ravens have made some decent improvements on both sides of the ball. Their defense is better than last year, which helps. The offense has potential with quarterback Joe Flacco leading the way and a decent running game offering some offensive clout. Maxx Williams showed a lot of potential last year in his rookie season where his playing time was limited.
But Williams is going to have to push hard to get his chance. That's because Baltimore already has a solid group of tight ends, including Benjamin Watson, Dennis Pitta, and Crockett Gilmore. Thus, if Williams does have a breakout season, that means he's going to have to have a major impact. If that does occur, the Ravens may make their way through the AFC North ranks past the Bengals, Steelers, and Browns. It is possible.
Final Word: 2016 NFL Breakout Player Analysis
Our projections from our 2016 NFL breakout player analysis are just that, projections. If one of these guys steps up and everything falls into place, they could end up turning a division or even a conference on its head. The 2016 regular NFL season will be here soon. We'll start to see if any of these four make a difference.