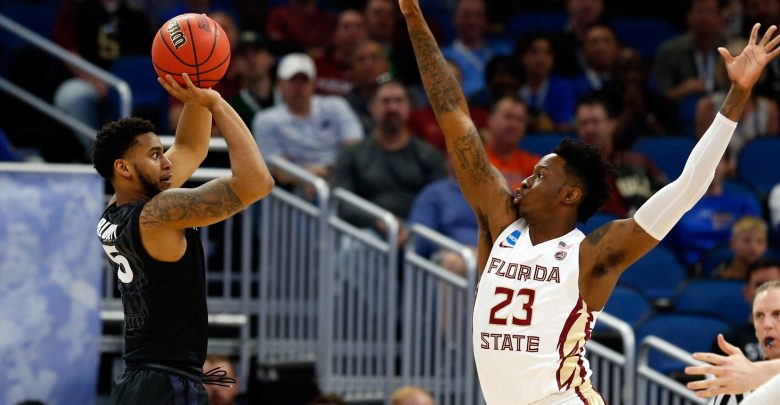 For a number one seed, the Xavier Musketeers aren't getting a whole lot of love from oddsmakers as they are set at a modest -5.5 favorite against Florida State on Sunday. Perhaps you can contribute the 3/18 NCAA tournament free pick to the 'Retriever Effect' as #16 seed UMBC's upset over Virginia on Friday proved that no number one seed is safe at any time. The Seminoles have the talent to send Xavier home early, as they went 21-11 on the year while playing in the tough ACC and breezed through their first round game against a tough Missouri team. Then again, maybe all the Virginia loss did was help Xavier fine tune their focus and they're primed for a blowout win tonight.
FSU Gets A Chance To Avenge Last Season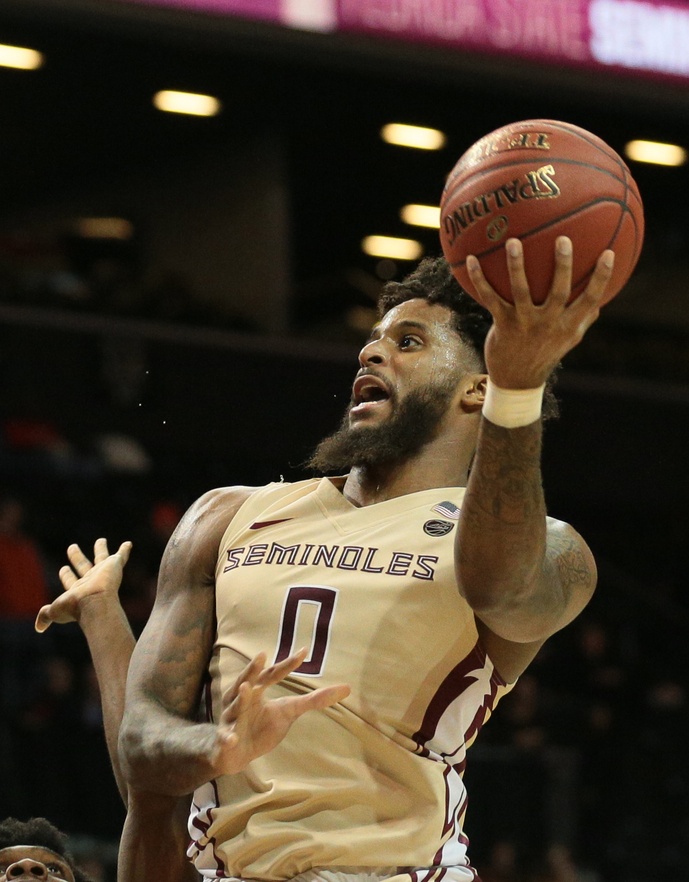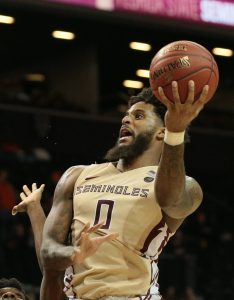 Over 70% of public bettors are backing Xavier giving the points in the 3/17 NCAA tournament free pick and that may have a lot to do with these two teams meeting up in the second round exactly a year ago. The Musketeers dominated that game 91-66 even though FSU was favored by -7.5 and playing in relatively nearby Orlando. Xavier was an 11 seed in that game against the #3 Seminoles and shooting 64.7% from three point range definitely fueled the upset. The Seminoles lost their top two scorers from the game a year ago while Xavier returned their top five.
Florida State is a big team, but they'll be sorely missing the services of 7'0″ C Ike Obiagu who will miss this contest with an ankle injury. Junior G Terance Mann will also be out after aggravating his groin in the first round contest. Even so, 7'4″ C Christ Koumadje will be manning the paint while each of the FSU wing players are 6'5″ or greater. This length disrupted Missouri into shooting 16-49 from the floor in the first round including 8-24 from three point range. Xavier has the 7th highest scoring offense in the country however.
Is Xavier Just a Tougher Matchup for FSU?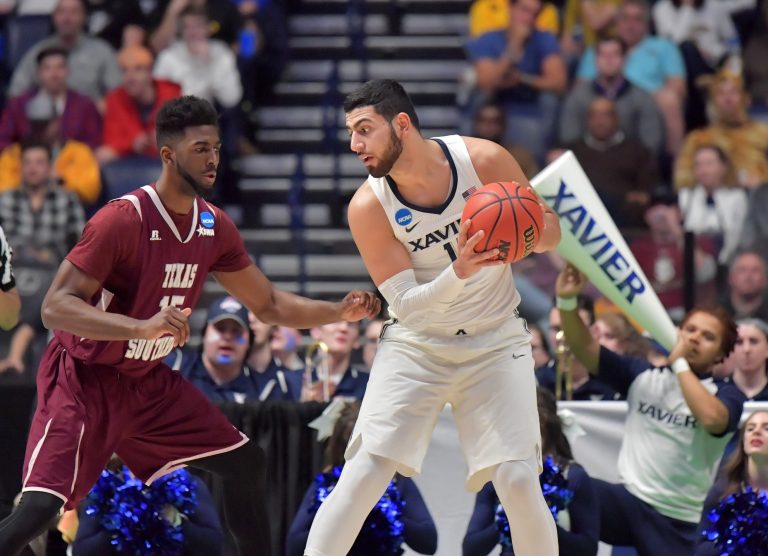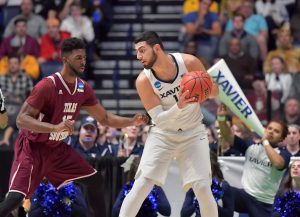 Make no mistake, Xavier is not a small team by any means. 6'10" F Kerem Kanter dominated Texas Southern in the first round with 24 points and he's joined by 6'7″ Naji Marshall in the front court (if he is able to play due to a sore back). The Musketeers backcourt is also big – and can also put the ball in the basket. 6'6″ G Trevon Bluiett averages nearly 20 ppg on the season while 6'5″ JP Macura pumped in 29 points in Xavier's opening round victory. Kanter did not play vs Florida State in last year's tourney game but Macura and Bluiett combined for 39 points in the second round contest a year ago. Kaiser Gates, Sean O'Mara, and Tyrique Jones also all return – they combined for 38 points last year against the 'Noles.
The Musketeers looked pretty dominant in their opening round 103-82 win over Texas Southern although they were -19.5 favorites in that contest. Xavier shot 54.7% from the field and 45.8% from three point range in that game. Perhaps more importantly, the blowout allowed the Musketeers to get a win but without exerting too much energy. Only two players logged more than 30 minutes with 13 total players seeing action. That being said, FSU is well rested for the 3/18 NCAA tournament free pick too thanks to rushing out to a 42-20 halftime lead over Mizzu in the first round.
3/18 NCAA Tournament Free Pick Betting
There's a lot of action coming in on Xavier despite the fact that Florida State is playing in the proverbial revenge game on Sunday night. FSU has a good interior defense, but will struggle on offense when Xavier goes into the 2-3 zone, especially without Mann and Obiagu. Xavier is just a deeper, better, more experienced team and should advance to the Sweet 16 easily once again.
Free Pick: Xavier Musketeers -5.5