NCAA Previews
AAC East Football Preview
Can Knights Hold Off Bearcats?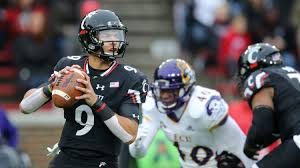 Our AAC East football preview for 2019 notes that Cincinnati has shaken up this conference. In this AAC East football preview, we'll consider how well they will perform in a league that has been dominated by the UCF Knights. The Knights will not only have competition from the Cincinnati Bearcats but also from the USF Bulls. In fact, we project that all three of those teams will earn bowl berths this year. We also see the Temple Owls playing in late December. The remaining two teams in the AAC East, the East Carolina Pirates and Connecticut Huskies, will not receive postseason invitations.
Our 2019 AAC East Football Preview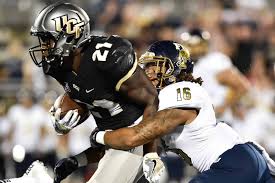 In our AAC East football preview, we do see a major battle between the UCF Knights, Cincinnati Bearcats, and USF Bulls. We like UCF due to their offense, which has exceptional potential, and their effective defense. With the Knights taking first place, we're going with the Cincinnati Bearcats finishing a close second. The Bearcat rush attack will be tough for most teams to stop, and they have a very tight D. The USF Bulls, with a better than average offense but a defense that has some question marks, comes in third in the AAC East.
After that, it's the Temple Owls, who have a fine defense but major questions on offense, fourth. The East Carolina Pirates will struggle on both sides of the ball, but they will win more games than the Connecticut Huskies. That puts the Pirates fifth in the division, while UConn finishes last.
1. AAC East Football – UCF Knights (12-1)
Offense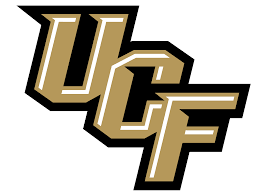 Last season, the Knights offense did what it was noted for, scored a lot of points. The sixth-ranked scoring offense in the country averaged 43.2 PPG. They put up that many points by putting the eighth-ranked rushing game and 36th-ranked pass attack on the field. Who QBs this season? It could be Notre Dame transfer Brandon Wimbush as starting QB McKenzie Milton is recovering from a knee injury. Wimbush is a mobile quarterback who can also pass.
Three-of-four top receivers return. WR Gabriel Davis is back after making 57 catches and scoring seven TDs. RBs Adrian Killins and Greg McCrea both have 1,000-plus yard potential. The UFC O-line is the best in the AAC.
Defense and Special Teams
The Knights were 36th-ranked in defensive points, allowing 22.7 per game. Their rush defense came in at 117th, while they were 50th versus the pass. The D-line has suffered some major losses, but they gain two graduate transfers, Virginia Tech's Cam Goode and Vanderbilt's Jalen Pickney. With those additions, they should do better versus the run. Senior Nate Evans, who posted 99 tackles, 2.5 sacks, 7.5 TFL, and four PBU, anchors a solid LB unit. The defensive backs include two standout corners, Nevelle Clarke and Brandon Moore. They combined for 23 PBU last season. Junior FS Richie Grant comes into this season having made six picks and 109 tackles in 2018. On special teams, both punt and kick runbacks look sound, while the kicking situation is tenuous, as two premium performers, punter Mac Loudermilk and kicker Matthew Wright, have to be replaced.
See our comprehensive preview of NCAAF #11 UCF in our College Football Top 25 Guide for 2019.
2. AAC East Preview – Cincinnati Bearcats (11-2)
Offense
Our AAC East football preview notes that the Cincinnati Bearcats put 34.9 PPG (T-34th) on the scoreboard last season. Just about everyone who was responsible for those points returns, The Bearcat O-line is probably the best in the AAC. They will pave the way for a rush attack that was ranked 15th last season. Junior RB Michael Warren returns after gaining more than 1,300 yards and scoring 19 TDs. Plus, all of his backups are on-board. As a freshman last season, QB Desmond Ridder rushed for 583 yards and scored five times on the ground and threw for over 2,400 yards, hitting pay dirt 20 times. He tossed five INTs. His top receiver, Kahlil Lewis, is gone, but everyone else returns. Senior TE Josiah Deguara had 38 catches with five going for scores, while wideout Rashad Medaris averaged 18.2 YPC.
Defense and Special Teams
The Cincy D was ranked ninth in points allowed (17.2 PG) and 13th versus the run (113.0 YPG). They were also a respectable 26th in defending the pass (190.5 YPG). The defensive line isn't quite what it was in 2018, but it is still sound. However, the LBs and DBs are the true strength. JACK Michael Pitts posted 34 tackles, while accumulating four sacks and 3.5 TFL. Senior MLB Bryan Wright is the top returning tackler with 58. He recorded seven TFL. FS James Wiggins returns after grabbing four picks. At the corners, Cameron Jeffries notched 11 PBU and Coby Bryant had nine PBU and two picks. On kick returns, Wiggins averaged 20.9 YPR, while Audlen Knight was good for 5.0 YPR on punts. Punter James Smith is back after averaging 46.6 YPP and placing 25-of-53 within in the 20. Kicker Cole Smith may be supplanted by graduate transfer Sam Crosa.
See our comprehensive preview of NCAAF #24 Cincinnati in our College Football Top 25 Guide for 2019.
3. AAC East  – USF Bulls (7-6)
Offense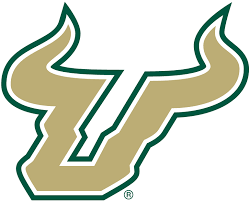 The South Florida Bulls would like to do better than 28.5 PPG (T-69th). They were 43rd in rushing and tied for 54th in passing. QB Blake Barnett, a senior, returns. He completed 61.1% of his passes but tossed 11 INTs while hitting for 12 TDs. About half of the receiving corps is new. Last season, freshman Randall St. Felix topped the team with 679 receiving yards and 20.6 YPC. He scored four times. Look for more from him this season. Senior HB Jordan Cronkrite returns after a 1,000-plus yard season. He scored nine times while averaging 6.1 YPA. The O-line is improved and should help boost scoring. Senior RT Marcus Norman, two-time All-AAC, anchors the front.
Defense and Special Teams
After the Bulls D saw MLB Nick Sawtelle go down with an injury last season, their points per game went up dramatically. Sawtelle is back and healthy, which should be a big help to a team that allowed opponents 32.0 PPG (95th) and 247.5 ground YPG (122nd). This season's defensive line is bigger and more experienced than last year's. That should help. Senior DE Kirk Livingstone, who had 56 tackles, four sacks, six TFL, and five QBHs, anchors the front.
The D-backs, which include corner Mike Hampton, who grabbed two picks and defended 16 passes, and safety Nick Roberts, who took in three INTs, are top-notch. The LB unit has question marks. On special teams, PK Coby Wise's longest field goal was just 38 yards. Punter Trent Schneider has a strong leg, but can be more accurate. On kick returns, Terrence Horne brought back two for scores.
4. AAC East Preview – Temple Owls (8-5)
Offense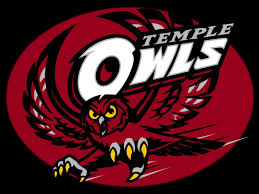 The Owls look to have some major issues on offense this season. In 2018, they did score 34.9 PPG (T-34th) and were ranked 41st in passing. But QB Anthony Russo, who returns as a junior, tossed 14 INTs, which is how many TDs he also threw. Russo returns.
Another question concerns running back, as top performer Ryquell Armstead, who had 13 scores and over 1,000 yards, has to be replaced. Red-shirted freshman Kyle Dobbins may be able to fill the job. He will be helped by an experienced offensive line. The receiving group is thin. Can junior WR Brandon Mack, who had five TD catches last season, step up?
Defense and Special Teams
The Temple defense was ranked 20th versus the pass, while they came in 82nd versus the rush. They allowed 27.1 PPG (66th). Overall, all three units look solid. The frontline includes junior DE Quincy Roche, who was good for 57 tackles, six sacks, and three QBHs. First-Team All-AAC MLB Shaun Bradley, who had 78 tackles, leads the LB group. This is the best linebacking unit in the AAC. The defensive backs have lost some key elements but add Baylor transfer CB Harrison Hand. Safety Benny Walls returns having notched three picks in 2018. Special teams see junior college transfer Adam Barry bring his powerful leg to Temple, while sophomore PK Will Mobley returns. He could use more distance. Isaiah Wright has to be replaced on returns.
5. AAC East Football – East Carolina Pirates (3-9)
Offense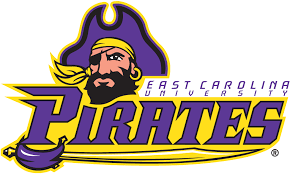 The Pirates will likely suffer this season from what they suffered in 2018, a lack of offense and defense. However, they should show some improvement. Sophomore QB Holton Ahlers returns for his second season after tossing 12 TD passes and rushing for six more scores. Ahlers threw three picks while completing just 48.3% of his tosses. WR Trevon Brown, who had 74 catches with nine going for scores, is gone. Senior Deondre Farrier, who grabbed 30 passes averaging 12.4 YPC, will need to step up. This unit has depth. The offensive line is improved and more experienced, while junior Darius Pinnix, who averaged 4.0 YPA, leads the ground game.
Defense and Special Teams
Our AAC East football preview notes that last year the Pirates were ranked 120th in points allowed (37.3 PG) and 121st in passing yards. East Carolina should improve on this side of the ball. Their D-line is experienced and has solid leadership from senior NT Alex Turner. In 2018, Turner posted four sacks and 6.5 TFL. Starting LBs Bruce Biven and Aaron Ramseur, who had 61 and 66 tackles respectively, return. Plus, there's plenty of returning performers in the secondary, including junior safety Davondre Robinson, who returns as the team's leading tackler with 77. Special teams include PK Jake Verity, who has a strong and accurate leg and was First-Team All-AAC. Punter John Young averaged 40.5 YPP. Brown needs to be replaced on runbacks.
6. AAC East – Connecticut Huskies (1-11)
Offense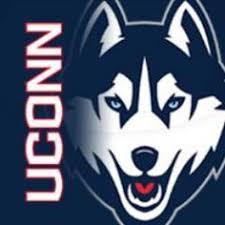 In our AAC East football preview, the Connecticut Huskies are a team in search of offense and defense. On offense, they ranked 111th in scoring (22.2 PPG). The Huskies were 107th in passing yards, while they excelled at rushing, coming in 37th. Last season, they had two 1,000-yard rushers with one being QB David Pindell. Pindell is gone but TB Kevin Mensah returns. He's joined by Toledo transfer Art Tompkins.
It helps that the O-line has a lot of experience and depth. Sophomore Marvin Washington looks to be the likely starter at QB. More of a passer than rusher, he'll be tossing to a young group of receivers. WR Keyion Dixon is the top returning receiver having caught 11 passes and scored twice.
Defense and Special Teams
In 2018, the defense allowed 50.4 PPG (129th). They were 129th versus the rush, 125th against the pass, and 129th in overall yardage allowed. They can go nowhere but up. The defensive line does look vastly improved, as they are bigger, stronger, and more experienced than last season's unit. They are all sophomores and all have starting experience. Junior LB Eddie Hahn returns having posted 59 tackles, four TFL, and two QBHs. In the defensive back area, junior safety Tyler Coyle led the team with 107 tackles. Coyle is also the team's return man on kicks, averaging 22.1 YPR. On special teams, punter Luke Magliozzi will do it again after averaging 42.9 YPP last season. Red-shirted freshman PK Calyton Harris will kick.
2019 AAC East Football Preview
Bowl Projections
Boca Raton Bowl, Dec. 21 – Cincinnati Bearcats and Ohio Bobcats
Gasparilla Bowl, Dec. 23 – USF Bulls and FAU Owls
Military Bowl, Dec. 27 – Army Black Knights and Temple Owls
Birmingham Bowl, Jan. 2 – UCF Knights and North Texas
2019 AAC East Football Preview
Projected Best Bets
Aug. 29 – Wagner @ Connecticut – Take the Huskies and pray.
Aug 31 – Bucknell @ Temple – Bet the Owls at around -10.
Sep. 14 – Cincinnati @ Miami (OH) – Bearcats by between three and seven points.
Sep. 28 – East Carolina @ Old Dominion – Pirates at -3.0 or fewer.
Oct. 19 – UCF @ East Carolina – The Knights win easily.
Oct. 26 – USF @ East Carolina – The Bulls at around -20.
Nov. 8 – UCF @ Tulsa – Bet the Knights at -21 or so.
Nov. 16 – Tulane at Temple – We like the Owls at around -12.
Nov. 23 – Temple @ Cincinnati – A win for the home team Cats.
Nov 30 – Connecticut @ Temple – Take the Owls by about 20 points.
Utilize this 2019 AAC East preview to give yourself an added edge this NCAA football season. For more information on the AAC, go to our AAC West preview. You can access other conferences through our hub page.