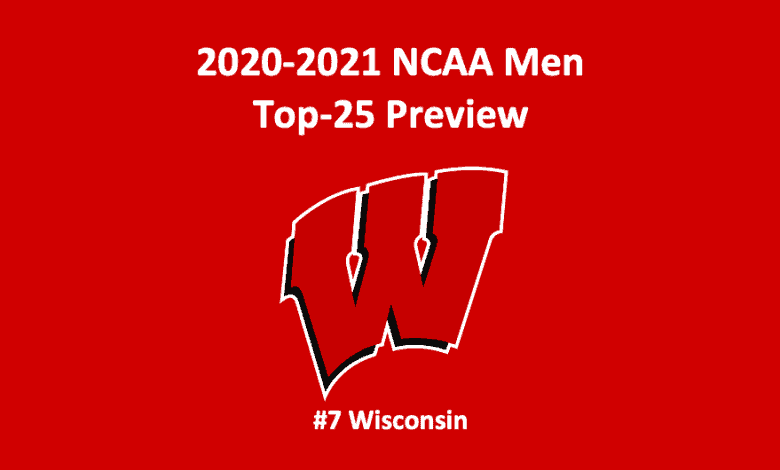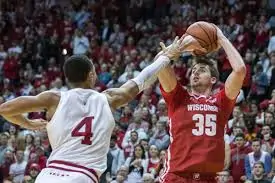 Our Wisconsin basketball preview 2020 – 2021 observes that the Badgers are a team on the rise. Last season, they finished 21-10 overall and 14-5 in the Big Ten. That conference record was good enough to earn them a three-way tie with the Maryland Terrapins and the Michigan State Spartans for first place and the 2019 – 2020 Big Ten title. It's the first championship the Badgers have won since coach Greg Gard took over in 2015 – 2016. Last season, with eight conference games left to play, Wisconsin's Big Ten record was 6-5. Then, from February 9 through March 7, they ran off eight straight wins, securing the title. That winning streak occurred after guard Kobe King left the program and transferred to Nebraska where he planned to play for the Cornhuskers. But this summer, Kind sited personal reasons when he decided he would not play for nor attend Nebraska.
Stats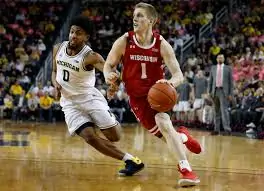 Last season, the Badgers thrived on defense, exploited three pointers, and utilized the charity stripe to its fullest. Although they only scored 67.2 PPG (284th Nationally, 13th Big Ten) and completed just 42.5% of their field goals (242nd Nationally, 10th Big Ten), the Badgers scoring defense of 62.2 PPG (13th Nationally, 1st Big Ten) while recording a field-goal defense percentage of 41.0 (70th Nationally. 7th Big Ten) kept them in the game. They hit 35.2% of their three-pointers (76th Nationally, 2nd Big Ten) and 76.4% of their frees (20th Nationally, 1st Big Ten). Plus, the Badgers were fifth in the nation and first in the conference in turnovers, giving up just 10 per game. However, Wisconsin was far from perfect. Their rebound margin of -0.6 was 210th in the country and 12th in the league. Plus, they were dead last in the Big Ten and 256th in the nation in assists (12.0 APG). Still, this Wisconsin team exploited their strengths to make up for their weaknesses.
Wisconsin Basketball Preview 2020 – 2021 – Players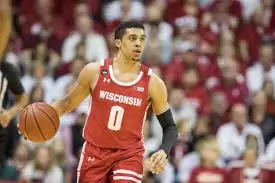 Those who won't be returning from last season include guard Brevin Pritzl (8.0 PPG) and, of course, King (10.0 PPG). But the rest of the guys are back, and that's great news. Plus, six freshmen, comprised of three forwards and three guards, arrive. Will they be successful? What this team has to do is prove that the stretch run the enjoyed last year was not a fluke. That they actually have the skill, talent, and stamina to sustain long winning streaks in the midst of a brutal, unrelenting schedule. They certainly have a solid group of experienced starters that include forwards Nate Reuvers, Micah Potter, and Aleem Ford and guards Brad Davison and D'Mitrik Trice. All of whom are seniors. Last year, this was a team that ably adjusted to the ebb, flow, and flux of the game. As seniors,, they should be able to do the same but with even more insight and confidence.
But there's one problem this team has when it comes to its roster. That is depth. There's precious little experience coming off the bench. Expect to see freshman Johnny Davis and Lorne Bowman in the third-guard role and redshirt senior Trevor Anderson as a solid replacement. When you consider the replacements in the backcourt, you realize that the loss of Pritzl, who was an excellent defender and ballhandler, is huge
Frontcourt
Nate Reuvers returns after scoring 13.1 PPG, grabbing 4.5 RPG, and blocking 1.9 SPG. Reuvers' true worth is in his ability to stretch opponent defenses by knocking in shots from the perimeter and in the manner in which he intimidates opposing shooters. Micah Potter, who's also a sound defender, has a fine shot. In 2019 – 2020, he averaged 10.3 PPG while bringing down 6.2 RPG. He hit 52.0% of his field goals and 45.1% of his threes. Aleem Ford was good for 8.7 PPG and 4.4 RPG. Expect freshman forward Ben Carlson to get some time on the court. Also, sophomore Tyler Wahl, who has a sound shot and fine rebounding instincts, will likely see his minutes multiply.
Backcourt
D'Mitrik Trice proved to be a sound playmaker, dishing off 4.2 APG. A 38% shooter from anywhere on the court, Trice averaged 9.8 PPG. He also took in 4.0 RPG. The second guard in, Brad Davidson, averaged 9.9 PPG and 4.3 RPG. He hit field goals at a rate of 39.5%. However, after these two guys, there's little to pull off the bench when it comes to experience. Gard will likely give freshmen Johnny Davis and Lorne Bowman a chance. But our Wisconsin basketball preview 2020 – 2021 points out, they're going to have to mature quickly to be difference makers or even, simply, sound fill-ins.
Badgers – Make or Break for 2020-2021
Our Wisconsin basketball preview 2020 – 2021 notes that when it comes to starters this team looks very solid. It would be extremely helpful if they could secure more rebounds and utilize ball movement more effectively. Those who live by the three-point shot also die by it. Last year, the Badgers were living large off the downtown shot, as Wisconsin averaged 8.7 3PTA-PG. That placed them first in the conference and 46th in the nation. More reliable shooting from the field overall would be helpful.
However, the most important thing that these Badgers have to do is exploit the swing offense, which is an inverted attack where there's a guard in the post and the forwards take charge of the perimeter. Wisconsin has all the makings of a successful swing offense including field-goal shooters such as Nate Reuvers, Micah Potter, and Aleem Ford. Another concern is the bench, which is ever so young.
Wisconsin Basketball Preview 2020 – 2021- Final Word
Our Wisconsin basketball preview 2020 – 2021 notes that this team does have some solid foundation elements. Their defense is unrelenting, they don't beat themselves by turning over the ball, and they make the most of their free throws. When you play solid, fundamental basketball, the fact is you can take advantage of the sloppy play of other teams. Coach Gard has an experienced and skilled team that knows how to play disciplined ball. Those attributes and some improvements in other areas could just secure the Wisconsin Badgers another Big Ten title and a deep run in the NCAA Tournament.
Wisconsin Badgers – 2020-2021 NCAA Projection
Big Ten Finish – Second
NCAA Result – Elite Eight