NCAA Previews
#4 USC Trojans Preview
Are the Trojans the Best Team in the Pac-12?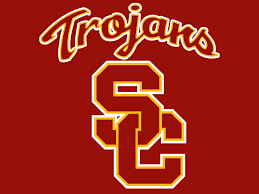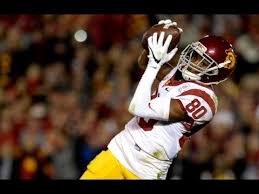 Our 2017 USC Trojans college football preview finds that this team is on the upswing and after finishing second in the Pac-12 South last season, could end up first in the division this season. The USC Trojans (10-3) finished with a 7-2 conference mark last year and then hosted Penn State in the Rose Bowl. The Trojans beat the Nittany Lions in a close one 52-49. Might this Trojan team contend for a CFB Playoff spot? They will if they can win their division and then the Pac-12 title.
Offense
In his freshman season last year, QB Sam Darnold put up impressive numbers, as he completed 67.2% of his passes and three for 3,000-plus yards. He had 31 TDs passes and tossed just nine picks. This season the experienced Darnold should do even better. Darnold is a Heisman Trophy candidate and projected to be the number one pick in the 2018 NFL Draft. He's a multi-tasking player who can sidestep rushing defensive players while targeting an alternate receiver. Although numerous starter have to be replaced on the O-line, the Trojans are deep in this area and will put one of the best front men in the conference on the field.
Top receiver JuJu Smith-Schuster, who had 10 TD receptions and averaged 13.1 YPC, is gone. But there are planet of fine receivers on this team, including junior wideout Deontay Burnett (56 REC, 11.1 YPC, 7 TDs) and sophomore TE Daniel Imatorbhebhe (17 REC, 14.7 YPC, 4 TDs). Junior TB Ronald Jones (177 ATT, 1,082 YDs, 12 TDs, 6.1 YPA) offers this team another fine weapon. He's joined by talented freshman Stephen Carr. This season, the Trojans could certainly exceed its 2016 average point total of 34.4 per game.
Defense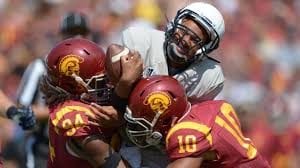 On defense, coordinator Clancy Pendergast returns for his second season with USC. This year he'll benefit from having six returning starters. In 2016, the Trojans placed third in the Pac-12 for total yards allowed (367.2 YPG) and fifth for points allowed (24.2 PPG). With the departure of big, hulking NT Stevie Tu'ikolovatu, Pendergast does have a major hole to fill. Kenny Bigelow and Marlon Tuipulotu will rotate and try to fill that void. DE Porter Gustin, a junior, returns having accumulated 5.5 sacks, 7.5 TFL and four PBU, as well as 68 tackles last season. DT Rasheem Green was good for 55 tackles and six sacks.
The LB unit brings back three starters, including junior MLB Cameron Smith. Smith topped all tacklers with 83 bring downs. He had six TFL and four PBU. NB Ajene Harris (30 TCKLs, 4 PBU, 2 INTs) and CB Iman Marshall (51 TCKLs, 8 PBU, 3 INTs) are skilled, experienced, and savvy. Junior FS Marvell Tell (43 TCKLs, 2 PBU, 1 INT) is solid.
Special Teams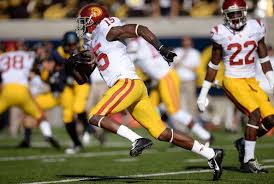 As the season approaches, pecial teams are a question mark. Reliable placekicker Matt Boermeester was jettisoned from the team in February due to a conduct issue and Adoree' Jackson, the dynamic and productive return man who had four return TDs, has gone to the NFL. Punter Chris Tilby gets the basic job done.
2017 USC Trojans College Football Preview: Final Word
Entering his third year as USC head coach, Clay Helton (16-7 Overall, 2-1 Bowls) has done a good job in ensuring quality play on both sides of the ball. Our 2017 USC Trojans college football preview finds that with Darnold calling signals this Trojan team has a shot at the national title.
The initial big test for this team will be when Stanford visits on Sep 9. The Cardinal club has won seven of the last nine contests. On Oct 14, Utah visits USC. In the last four meetings between these teams, the home club has won. USC will play Notre Dame on Oct 21 for the 88th time. This should be a wild one. Nov 11 may be a time when the elements come into play, as USC visits Colorado. UCLA meets USC on Nov 18. This could be for the Pac-12 South title.
Top Three Takeaways
Darnold is a super-talent with super powers.
Great O-line, receivers and running backs
Defense brings back solid group
2017 USC Trojans College Football Preview Projection: Record: 11-2 Overall/8-1 Pac-12; Finish: 1st Pac-12 South