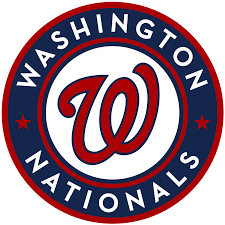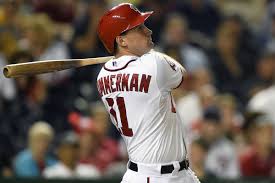 The NL East Washington Nationals (97-65) had the second-best record in the NL last season and took the East by 20 games. In 2017, the team, which has been to the playoffs three of the past four years, barely missed going to the NLCS. The Nats jettisoned veteran manager Dusty Baker and have replaced him this season with Dave Martinez. Martinez, a rookie at the number one spot, has been over the years a prime candidate for the top spot with many teams. The Nationals are the first big league club to give him a shot. Our Washington Nationals 2018 preview see this club as being very competitive in the league. They could go all the way!
Pitching
The Washington Nationals have one of the better pitching staffs in the league. In the league, the group was third in total strikeouts. They possess two top starters and the other three guys in the rotation have all showed promise. The Nats relievers are especially solid and are adept and holding onto and securing wins.
Starters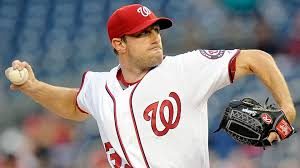 Righty Max Scherzer (16-6 W/L, 2.51 ERA, 12.0 K/9) is certainly the real thing. The veteran won his third Cy Young last season as he struck out a minimum of 10 batters in six straight starts last season. Second in the rotation is another righty, Stephen Strasburg (15-4 W/L, 2.52 ERA, 10.5 K/9). Strasburg was sound throughout last season and exceptional in the stretch. In his last eight starts in 2017, he was 5-1 with a 0.84 ERA and 0.78 WHIP.
The guy who was tough to beat on the road in 2017, Gio Gonzalez (15-9 W/L, 2.96 ERA, 8.4 K/9), is back. Last season, 11 of the lefty's wins were during away games, as he posted a visitor ERA of 2.76. Tanner Roark (13-11 W/L, 4.67 ERA, 8.2 K/9) showed a lot of promise after the All-Star break, as he held batter to a .223 average and posted an ERA of 3.90. A.J. Cole (3-5 W/L, 3.81 ERA, 7.6 K/9), who has travelled back-and-forth from the minors to the bigs over the past two seasons, will hold a spot in the rotation if he can earn it.
Relievers
Closer Sean Doolittle (2.81 ERA, 24 SVs, 10.9 K/9), a lefty, was able to convert 21 of 22 save opportunities last season. Righties Ryan Madson and Brandon Kintzler managed tp stabilize the pen. Along with Doolittle, they came to the Nationals in July via two trades. Madson was the fifth-ranked reliever in the majors last season, while allowed no runs in his first seven appearances with Washington.
Everyday Players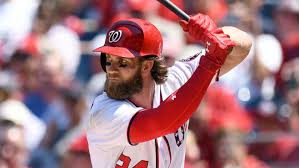 Although the Nationals were ranked 14th in MLB in homeruns, they could hit. They batted .266 (4th), had a slugging percentage of .449 (2nd), and 796 RBI (3rd). They were also fifth in stolen bases with 108 and fifth in runs with 819. In the field, Washington was tied for 20th in double plays with 139 and 11th in fielding percentage at .985.
Hitting
This team is loaded in the middle of the order with right fielder Bryce Harper (.319 BA, 87 RBI, 29 HR) batting third, third baseman Anthony Rendon (.301 BA, 100 RBI, 25 HR) fourth, second baseman Daniel Murphy (.322 BA, 93 RBI, 23 HR) fifth, and first baseman Ryan Zimmerman (.303 BA, 108 RBI, 36 HR) sixth. Shortstop Trea Turner (.284 BA, 45 RBI, 11 HR) led the team in stolen bases with 46. He bats second, while left fielder Adam Eaton (.297 BA, 13 RBI, 2 HR) will likely lead off. He started well last season, hitting safely in 17 of his first 23 games, before a late-April injury sidelined him for the rest of the season. Catcher Matt Weiters (.225 BA, 52 RBI, 10 HR) bats eight and center fielder Michael A. Taylor (.271 BA, 53 RBI, 19 HR) occupies the ninth spot.
Defense
At third base, Rendon is a vacuum cleaner, taking in everything that even remotely comes near him, while first baseman Zimmerman offered a solid comeback season. Turner is solid at short, and Murphy should do a fine job at second as long as he stays healthy. Despite being a liability at the plate, Weiters was exceptional at handling pitchers and framing their throws.
Center will no longer be manned by Jayson Werth, who had been in decline. Turner looks to be the heir apparent there. Left is patrolled by Eaton, that is if he can stay healthy. and right by Harper, who is exceptionally talented, enters his sixth season, which is also his big contract year.
Management and Front Office
Martinez comes in with a three-year contract and a new staff of coaches with third-base coach Bobbie Henley the only holdover from the Baker era. GM Mike Rizzo has had his ups and downs, and the feeling is, as this is the final year of his contract, he may be out after this season. Two things are certain about the GM, he likes to make bold moves, and he's a good evaluator of talent.
Washington Nationals 2018 Preview: Final Word
We certainly like this team. They have a core of solid hitters and the starting rotation and bullpen are skilled and proficient. This is a club that's capable of dominating the division. It's easy to see the Nationals as taking the NL East once again. One thing we wonder about in our Washington Nationals 2018 preview is how will Martinez do at the helm? We expect that he will do well, but it is a long season and a lot can happen.
Projected Finish: 1st NL East, Record: 99-63