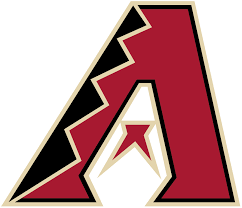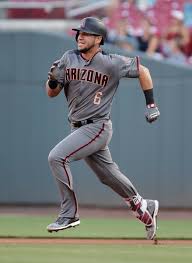 The Arizona Diamondbacks (93-69) finished second in the NL West last year and made it into the postseason as a wild card. That marked a 24-gsame improvement over the prior season when they finished fourth. Our Arizona Diamondbacks 2018 preview likes the chances of this team finishing in the money again in 2018. They bring a quality pitching staff and solid offense to the field, and will be competitive in what is a tough NL West.
Pitching
The pitching staff finished third in ERA (3.66), seventh in opponent batting average (.240), and tied for ninth in saves (43). The rotation looks solid, and there are some good choices when it comes to the closing situation. Overall, there is depth amongst relievers. Their bullpen allowed 10 fewer homeruns than the NL average, and their ERA and opponent batting average was under the league average.
Starters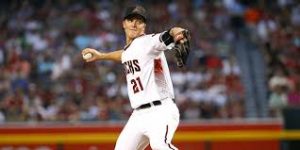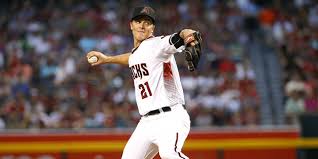 Right-handed starter Zack Greinke (17-7 W/L, 3.20 ERA, 9.6 K/9) is a classic ace. Due to his advancing years, his fastball is a tad slower, but it's still effective, and his curveball moves nicely. Lefty Robbie Ray (15-5 W/L, 2.89 ERA, 12.1 K/9) was a Cy Young consideration last season, as the 2017 All-Star fine-tuned his curve while supporting it with a slider/fastball combination. In 2017, righty Taijuan Walker (9-9 W/L, 3.49 ERA, 8.4 K/9) came to the Backs from the Mariners and put up better-than-expected numbers. In the fourth spot, lefty Patrick Corbin (14-13 W/L, 4.03 ERA, 8.5 K/9), four years after his Tommy John surgery, utilizes his slider with skill and dexterity. Zack Godley (8-9 W/L, 3.37 ERA, 9.6 K/9) brings a lethal combo of pitches that includes a cutter, sinker, and curve.
Relievers
The Diamondbacks will look to Archie Bradley (3-3 W/L, 1.73 ERA, 9.7 K/9) to take on the closer role. Bradley has little MLB experience but is seen as having a lot of potential. Brad Boxberger (4-4 W/L, 3.38 ERA, 12.3 K/9) comes to the team in a trade with the Rays where he served as closer. Yoshihisa Hirano, who pitched in Japan for 11 years, is a workhorse.
Everyday Players
Diamondback batters were ranked fifth in slugging percentage (.445), eighth in RBI (776), and seventh in stolen bases (103). They were also eighth in runs (812) and sixth in total bases (2,457). However, as a team, Arizona hit .254 (17th). They were a bit better than average in homers and on-base percentage, finishing 12th with 220 round trippers and 11th on OB%.
Hitting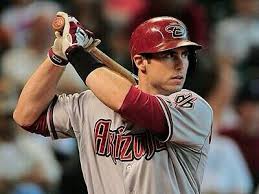 The batting order includes right fielder David Peralta (.293 BA, 57 RBI, 14 HRs), a dependable hitter. leading off. A.J. Pollock (.266 BA, 49 RBI, 14 HRs) is second in the order. The centerfielder has had two off seasons due to injuries and will try to stay healthy and be more productive in 2018. Batting third is first baseman Paul Goldschmidt (.297 BA, 130 RBI, 36 HRs), one of the toughest hitters in the majors. Slugger Jake Lamb (.248 BA, 105 RBI, 30 HRs), Arizona's third baseman, is a potent producer of runs.
Injured for much of the 2017 season, left fielder Yasmany Tomas (.294 BA, 32 RBI, 8 HRs) has the potential to accumulate big numbers. Ketel Marte (.260 BA, 18 RBI, 5 HRs), who came up from the minors last June to play short, bats sixth. The last two spots in the order occupied by second baseman Brandon Drury (.267 BA, 63 RBI, 13 HRs) and catcher Jeff Mathis (.215 BA, 11 RBI, 2 HRs). Neither was much of an offensive force last season.
Defense
Mathis is noted from his abilities behind the plate and not in the batting box. Mathis handles pitchers well and is a fantastic game caller. He's also got a better-than-average arm. On the other hand, at third Lamb is a liability on defense, while Goldschmidt offers fine defense at first. Drury is sound at second and Marte is a first-rate talent at short. The outfield, Tomas is below average in left, while Paralta is better-than-average in right. Pollock has dealt with injuries that have hampered his effectiveness.
Management and Front Office
GM Mike Hazen brought in a lot of new talent last year, and his moves paid off. Hazen, formerly with the Red Sox front office, tempted some of Boston's guys to come to the Diamondbacks. He also hired Red Sox bench coach Torey Lovullo to manage. It all seems to have paid off for the Diamondbacks. Look for the combo of Hazen and Lovullo to keep working towards improving this team.
Arizona Diamondbacks 2018 Preview: Final Word
Our Arizona Diamondbacks 2018 preview is quite optimistic concerning this team's ability to be highly competitive in the league. They have a very good chance of making it to the playoffs again. It will be difficult for them to over the Dodgers, but such an achievement is not out of the question, especially if some of the players who were hurt by injuries last season have comeback years.
Projected Finish: 2nd NL West, Record: 95-67