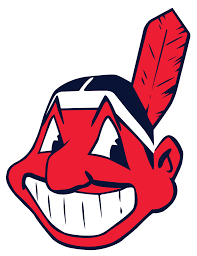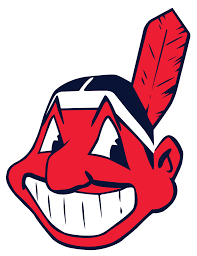 Can the 2017 Cleveland Indians (94-67) do it again? They finished first in the AL Central, won the AL series, and came close to taking the World Series, which they lost to the Chicago Cubs four games to three. That final series game was thrilling, as the Cubs went ahead in the top of the 10th by two and held on to win the contest as the Indians scored one run in the bottom of that same inning.
Our 2017 Cleveland Indians preview anticipates the Tribe once again winning the AL Central and getting back into the playoff mix.
Starting Pitching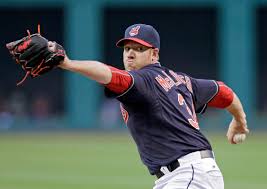 The Cleveland rotation is one of the best in MLB. Included is number one starter Corey Kluber (R, 18-9 W/L, 3.14 ERA) and number two starter Carlos Carrasco (R, 11-8 W/L, 3.32 ERA). Kluber won the Cy Young in 2014 and finished third in the voting last season. He was 4-1 over six starts in the postseason. Danny Salazar (R, 11-6 W/L, 3.87 ERA), Josh Tomlin (R, 13-9 W/L, 4.40 ERA), and Trevor Bauer (R, 12-8 W/L, 4.26 ERA) follow as the three, four and five starters. Both Carrasco and Salazar were injured in September and saw very little action after that. we expect both to be back and completely healed in 2017. This is a massive starting five that accumulated a total of 65.
Bullpen
The Indian bullpen is formidable. Closer Cody Allen (R, 3-5 W/L, 2.51 ERA, 32 SV) Is just the tip of the iceberg. He's a quality ninth-inning guy. In addition, there's Andrew Miller (L, 4-0 W/L, 1.55 ERA) who posted a strand rate of 97.5%, which is the second best mark for a reliever since 1987. Only Huston Street's 99.5% in 2013 was better. Bryan Shaw (R, 3-5 W/L, 3.24 ERA) is also a major force.
Hitting and Fielding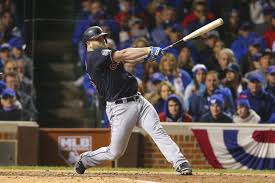 In the middle, second baseman Jason Kipnis and shortstop Francisco Lindor are solid one-two hitters. Plus, in the field, they offer strong, consistent play. First base will be the purview of Carlos Santana and newly signed Edwin Encarnacion from Toronto. Encarnacion will also DH. Jose Ramirez is a fine fielder and premium switch-hitter. It's hoped that Yan Gomes and Roberto Perez, both fine catchers, will be healthy in 2017. Both missed a significant number of games in 2016.
The outfield is deep in talent. In left, Brian Brantley (.231 BA, 0 HR, 7 RBI) offers top chops, but he missed most of the season due to injury. He's expected to be back in 2017. In right, Lonnie Chisenhall (.286 BA, 8 HR, 57 RBI) provides stability. Centerfielder Tyler Naquin (.296 BA, 14 HR, 43 RBI) finished third in the Rookie of the Year balloting. Look for him to be a major producer at the plate Brandon Guyer (.333 BA, 2 HR, 14 RBI) and Abraham Almonte (.264 BA, 1 HR, 22 RBI) can each play the outfield.
Coaching and Management
Terry Francona is one of the best managers in MLB. He's proven himself first with the Boston Red Sox and now with the Indians. He's a great player's manager and also a find strategist. Indian GM Mike Chernoff did well in grabbing Encarnacion from the Jays. It's perhaps the best offensive move of the hot stove season.
2017 Cleveland Indians Preview Final Word
The Indians have made it to the postseason two of the past five years and should steamroll into the playoffs once again. This team is loaded when it comes to starters and the bullpen is impressive. Plus, they have a fine lineup of everyday players. Additionally, the bench depth is solid. Finally, team coaching and management are some of the best. These guys should dominate the AL Central.
2017 Cleveland Indians Preview Projected Finish: 1st AL Central