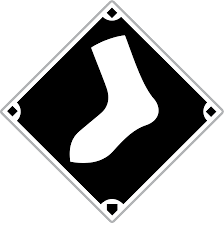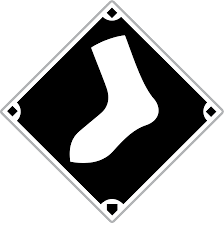 Over the past five years the Chicago White Sox (78-84) have had one winning season. That was in 2012 when they went 85-77 and finished second in the AL Central. Since that season, they have averaged just 72.5 wins per year finishing no higher than third. In the off-season, the White Sox traded five-time All-Star starter Chris Sale to the Red Sox for four prospects. They then sent centerfielder Adam Eaton to the Nationals for three, young righthanders. What our 2017 Chicago White Sox preview determines is the Sox are looking towards the future and that does not bode well for a strong finish this season.
Starting Pitching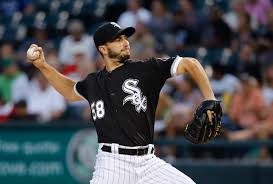 With Sale gone, it looks like Jose Qunitana (L, 13-12 W/L, 3.20 ERA) will be the primary starter for the White Sox. He's a solid starter who can throw strikes and keep the ball in the park. It's thought that Carlos Rodon (L, 9-10 W/L, 4.04 ERA) could be due for a big step forward. Last season, he went 7-2 with a 3.20 ERA in his last 11 starts. James Shields (R, 2-7 W/L, 4.28 ERA) has shown marked decline over the past few seasons, and is a worrisome starter. Miguel Gonzalez (R, 5-8 W/L, 3.73 ERA) is also a questionable commodity as he continues to see his velocity decrease. Lefty Derek Holland, a free agent from the Rangers, will certainly be in the rotation. Last season, he was 7-9 with a 4.95 ERA.
Bullpen
Closer David Robertson (R, 5-3 W/L, 3.47 ERA, 37 SV) placed 19th amongst 23 pitchers who has 60 or more save opportunities over the past three seasons. Last season, he saw his walks per nine innings go to 4.6, which was more than double his mark in 2015 (1.8). Also, his strikeouts declined. Nate Jones (R, 5-3 W/L. 2.29 ERA) did prove to be a solid setup man. He's got excellent velocity. He pitched 70.2 innings last season and struck out 80 while walking 15. In 2016, Michael Ynoa (R, 1-0 W/L, 3.00 ERA) struck out 30 in 30 innings. He may get more work.
Hitting and Fielding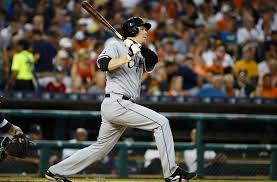 Here's something worth noting. Overall, the White Sox were average when it came to hitting. The AL batting average was .257, as was the team's. Other averages that were close include OBP .317 for the team and .321 for the league and OPS .727 team and .744 league. Their stolen base total of 77 matched the league's exactly.
In terms of hitting, shortstop Tim Anderson (.283 BA, 9 HR, 30 RBI) played 99 games last season and was impressive. He needs to be more attentive to the strike zone and cut down on his strikeouts, which totaled 117. There are a few guys who can play second. We expect Tyler Saladino (.283 BA, 8 HR, 38 RBI) to get the nod. He's a solid fielder with good speed. At first, Jose Abreu (.293 BA, 25 HR, 100 RBI) has good power, as does third baseman Todd Frazier (.225 BA, 40 HR, 98 RBI). At this point, DH prospects are slim, as are those in the catching ranks.
Melky Cabrera (.296 BA, 14 HR, 86 RBI), in left field, is a good hitter. Centerfielder Charles Tilson could be a force if his hamstring has healed. He played one game last season. Right field is a big question as Rymer Liriano comes back from a spring training injury he sustained last year and rookie Jason Coats, who hit .330 in AAA last season, gets a chance to become an everyday player.
Coaching and Management
With so many question marks, manager Rick Renteria has a lot to do. He was bench coach last season and replaces Robin Ventura who proved to be ineffective. GM Rick Hahn, who replaced Kenny Williams in 2012, will need to continue to make some deals and be involved in player development. Might this team look a lot different by midseason? .
2017 Chicago White Sox Preview Final Word
When you get rid of players like Sale and Eaton for so many prospects that sends a very clear message that you're looking towards the future. It appears as if the White Sox will have a tough year ahead of them, but it should be one of growth, including for Renteria. Let's see how this team is doing in about two more seasons. Our 2017 Chicago White Sox preview sees this team as struggling but growing.
2017 Chicago White Sox Preview Projected Finish: 4th Al Central