Legal
The Wire Act Continues to Muck Up the Works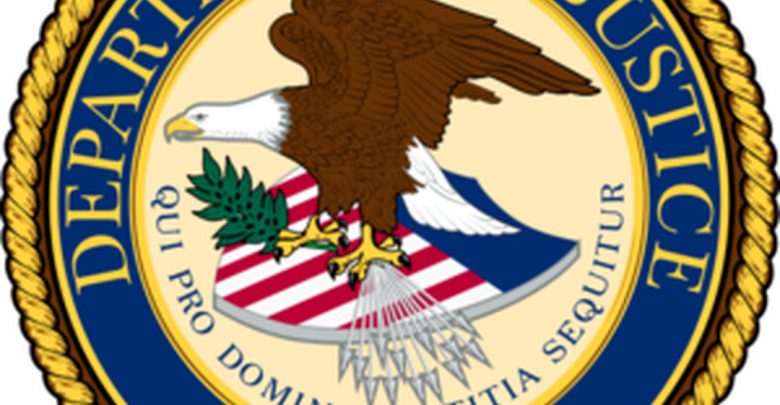 Whether it's good news or bad news, one thing's for sure, an opinion from the Department of Justice appears to be coming that reverses the DOJ's current stance that the Wire Act applies only to sports betting, and instead applies to all forms of betting that crosses state lines in any way. We're not sure what the opinion would say, if it's released, other than it contradicts the 2011 opinion from the DOJ's Office of Legal Counsel (OLC). Still, the OLC opinion helped spark the rise of intrastate online gaming in Nevada, New Jersey, Delaware and Pennsylvania. And intrastate online sports betting has gotten underway with few real worries about the Wire Act. All of this back and forth begs the question: what would a reversal of the DOJ stance mean in practice?
Court Precedent
Mark Hichar, a shareholder with Greenberg Traurig, is an expert on the Wire Act and the way it affects gaming across the US.
"I think a short answer is that a reversal of the 2011 opinion likely would lead to litigation. There are decisions from the Fifth Circuit and the First Circuit Courts of Appeals holding that the Wire Act applies only to sports betting. So a hypothetical reversal of the 2011 opinion from the Department of Justice Office of Legal Counsel would not reverse those circuit court opinions. We would be left in a curious state where we'd have two circuit courts that have held that the Wire Act applies only to sports betting, and the DOJ's Office of Legal Counsel saying otherwise."
This outcome has years long court mess written all over it. However, it does mean it would live and die in the court system and the case could find itself in front of the U.S. Supreme Court, which, of course, got us into this mess earlier this year when it ended the federal ban on sports gambling.
This Could Get Weird, Like Weed Weird
A good comparison for what a DOJ rollback on guidance under an existing law, you don't have to look far. From earlier this year:
"I guess one really messy reversal would be one similar to what Attorney General (Jeff) Sessions did several months ago when he declared that the Obama-era guidance on cannabis was no longer applicable, but nothing was put in its place,he just said it's gone, ignore it. But that left people wondering — what does that mean?
"If the OLC were to simply say that the 2011 opinion is no longer applicable, we would be left with that same question, except in the Fifth Circuit and First Circuit. And I don't know if it would be correct to assume then that the Trump-era Department of Justice had adopted the pre-UIGEA (Unlawful Internet Gambling Enforcement Act), Bush-era interpretation of the Wire Act."
We Have the Technology
The good news is; we've got the technology. A problem with the Wire Act is just how old and antiquated it is and trying to apply it to today's world. One thing for sure now is we have the technology to stop people from wagering online where it's not legal and it is extremely effective. New Jersey has proven that with its online casino industry for more than five years. Daily fantasy sports companies have been using geolocation technology for a few years now. Geofencing is here and it works and making many aspects of the Wire Act obsolete. Given that intrastate sports betting is already going, there's certainly a school of thought that messing with the Wire Act would really do nothing at all.
A Minefield Awaits
One thing the legal sports gambling industry has on its side is that any reversal by the Department of Justice would certainly cause issues for all the legal state-sanctioned gaming markets, not to mention all of the states who are in the middle of framing their own form of legal sports gambling. Not only that, but it would also further solidify the stranglehold offshore gaming outfits have on the U.S. online gaming industry, which is most rapid in sports betting. So, by trying to clean up the legality of legal sports gambling, they will in effect make it much worse.
Americans like gambling on sports. The industry is so big no one can agree on an estimate of just how much money is spent in the online sports gambling black market. Every estimate is staggering, never consistent. The early returns from legal sports gambling put it over $40 billion though. And, of course, this is a cash cow lawmakers are eager to milk which is, ultimately, why legal sports gambling will prevail.
That said, there's also the matter of state's rights as relating to the easiest way to combat the illegal black market. For instance, Competitive Enterprise Institute Senior Fellow Michelle Minton sent a subtle reminder:
"The Department of Justice's rumored memo could jeopardize the progress states with legal online betting have made at chipping away at the illegal online betting market. The original intent of the Wire Act was that it only applied to sports betting and never sought to strip states of their power to decide whether or not to legalize any form of intrastate gambling. Allowing the executive branch to bypass Congress, seemingly in the service of special interests, sets a dangerous precedent."