Legal
NFL Quarterly Report plus State News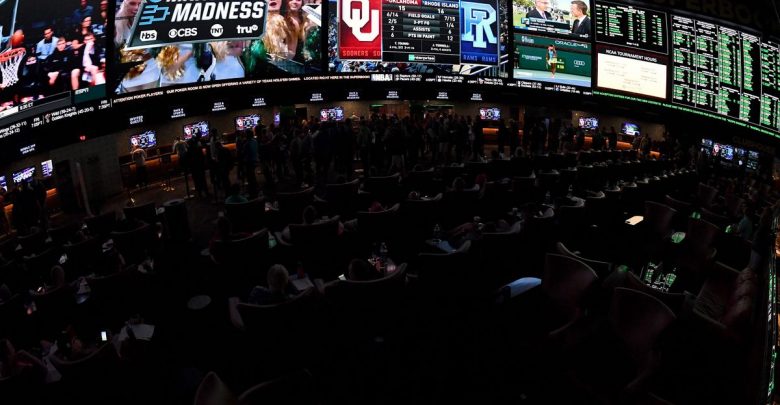 Take a look at some of the latest news in the world of sports betting:
Quarterly Report
We are about a quarter of the way through the NFL season and the sports betting industry has seen some interesting trends. The leading storyline being that betting on teams getting the minority of spread bets are having the best season through four weeks that we've seen dating all the way back to 2003.
It pays to be a contrarian bettor. It does not pay to bet favorites apparently as they are 28-34-1 against the spread thus far this season and a very low 39-22-2 straight up. It also pays to take underdogs. Totals are also in a weird place as Over wagers are coming in more often this year.
Expect more and more big numbers to be posted by the oddsmakers as Overs are 34-29, but the real killer is that Totals with at least 70% of the wagers are a whopping 10-6. The gamblers had the house's number through the first four weeks. Expect some big adjustments coming soon.
Pennsylvania Inching Closer to Legal Sports Betting
In the recent years leading up to the Supreme Court overturning the PASPA and legalizing sports betting, Pennsylvania has been one of the most aggressive proponents and now it looks as if all their hard work and angling has paid off as the state is only a few weeks away from becoming the sixth state with sports betting. State regulators awarded the state's first sports betting licenses to two casinos this week. These casinos have a few more requirements to meet before swinging their sportsbook doors open but they should all be resolved by November at the latest.
But Pennsylvania isn't stopping at sports betting either as they are set to become the fourth state to allow online casino gambling after awarding licenses to seven casinos in recent weeks. Pennsylvania knows what they are doing too as their casinos already rake in more gross revenues than any other state's casinos outside of Nevada. The American Gaming Association figures show the state as number one in tax revenue from the casino industry with $1.4 billion in the 2016-17 fiscal year.
Delaware Doubles Up
The state of Delaware saw a record $16.8 million placed in sports wagers in the month of September. This amount wagered was more than double of August's totals of 7.7 million, with monthly revenue was $3.6 million, up from about $700,000 in August. Delaware Park was the hot spot of the three state regulated venues, with a total of $11.6 in wagers, which made up 69% of all the statewide action. The market went live in back in June where it saw $322,000 in action placed the first day and the sportsbooks haven't looked back since.
NHL Wants In
According to a study commissioned by the American Gaming Association, annual revenue for the National Hockey League could increase by as much as $216 million due to the impact of legal, regulated, and, of course, taxed sports wagering. The study found more revenue streams across the board to be affected positively by the influence of legal gambling where $151 million would come from overall increased consumption of the league's products including media rights, sponsorships, merchandise, and ticket sales.
In addition to this payday, $65 million would be generated from spending by wagering operators and data providers, spread out between advertising, sponsorships and data. Sarah Slane, AGA Senior Vice President of Public Affairs said, "Today's announcement reaffirms that legal, regulated sports betting will create significant new revenue opportunities for sports leagues.
Much like the NHL's recent successful expansion in Las Vegas, legal sports betting will continue to expand across the country, bringing with it a $216 million opportunity for the league." The AGA produced a similar report last month for the National Football League. This study found the NFL would generate $2.3 billion a year from legal and regulated sports betting. Of course, we've always known that it's just a matter of time before every league is partnered, but with numbers like these, it will be sooner than soon.
Will Hill Going for the Kill
William Hill has recently signed on with Golden Entertainment to take over management for its race and sports wagering operations in Nevada, Maryland and Montana. While the companies already had a partnership in place, this new agreement expands that existing relationship. The key factor in the deal is the sports betting operations in Montana and Maryland as both states are quickly moving toward regulation and legalization.
Joe Asher, CEO of William Hill US, said, "Since entering the United States, William Hill has had an excellent relationship with Golden Entertainment and we look forward to continuing it for many years to come in Nevada and elsewhere as opportunities arise." The more states able to pass the proper legislation, the more states William Hill will be visiting