Legal
Queens Senator Wants To Strike Now On Mobile Betting For New York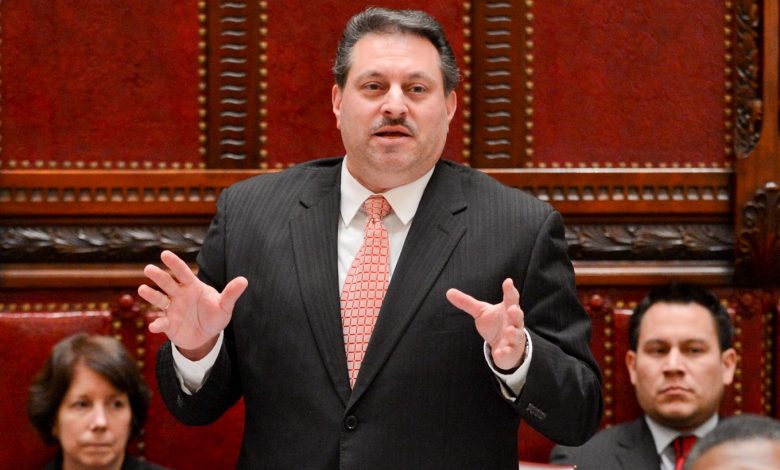 Neighboring New Jersey and Pennsylvania have been flourishing with sports betting available in those respective states. Now, the advent of mobile betting has helped those states even more, and it's about time New York gets involved in the mix.
New York State Senator Joseph Addabbo Jr. has always been at the forefront of getting sports betting off the ground. But now, he's ready to take the next step in truly getting The Empire State into the frenzy, which could create tons of extra revenue.
According to the New Jersey Department of Gaming Enforcement, the state's Sports Wagering Gross Revenue in September totaled about $38 million, which was an increase of about $24 million from that time last year – an increase of nearly 60 percent in that year-long period. A lot of that had to do with mobile betting, and the numbers through that method are increasing slightly as well.
"New Jersey continues to release astounding sports wagering numbers month after month, while New York remains largely out of the conversation since we do not allow mobile sports betting as of now," Addabbo said. "With football season now in full swing, the MLB Playoffs underway, hockey season dropping the puck, and basketball season beginning soon, the only way these numbers can go is up."
Missed Opportunities
At a hearing last May in front of the Senate Racing, Gaming and Wagering Committee, which Addabbo has a chair on, Kip Levin of FanDuel and Lindsay Slader of GeoComply said that about 24 percent of New Jersey's sports bets are wagered by New York residents. Along with those numbers, they also said that New Yorkers placed about $9.5 million in bets within New Jersey's state borders last month.
"With New York not allowing mobile sports betting, our revenues will continue to be poured into New Jersey and surrounding states that have mobile sports betting, in addition to a missed opportunity for increased educational funding that is generated from our state's gaming operation and creation of new jobs," said Addabbo.
New Jersey has a gross revenue of $190.6 million since the start of the year. Based on that number, Addabbo believes that New York is missing out on about $50 million in revenue. Also, New York is missing out on other money that is going to betting on sports illegally.
"Just because New York does not allow mobile sports betting does not mean that people are not making sports wagers; they are just doing it illegally," Addabbo said. "Many residents do not want to take a long car ride to make a sports bet, so they go to their local bookie.
"I believe with mobile and an increase in accessibility to authorized sports betting, we can recapture the revenue currently being lost to illegal sports wagering and as a consequence, increase educational funding as well. I will continue to push for mobile sports betting when the session begins again in 2020."
It's also worth noting the sports betting that is legal at four upstate casinos brought in a revenue of about $2.3 million in September.