Legal
Puerto Rico Eyes Legal Sports Betting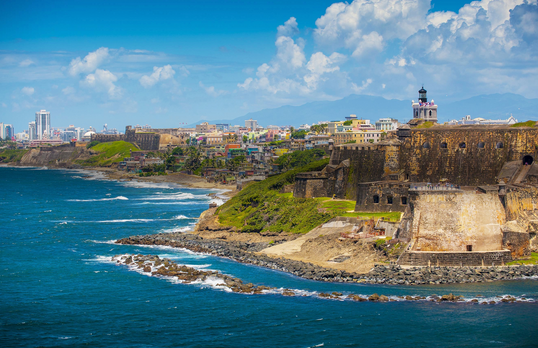 In another move to create more tax revenue for the island, Puerto Rico Governor Ricardo Rosselló recently proposed new legislation to legalize online and live gambling. A full suite of gambling is in the bill, including esports, fantasy sports, and sports betting, both on and offline. Rosselló explained in a press release:
"Our administration is committed to new and creative ways to improve the lives of all Puerto Ricans, especially as we continue our reconstruction in the aftermath of Hurricane Maria. This legislation, made possible by a Supreme Court decision last year, will make Puerto Rico an attractive place to visit, which will greatly benefit our tourism industry."
The Governor has done his homework, and he was able to quote two studies on the potential revenues legal sports betting could bring. The first was commissioned by the Chamber of Commerce of Puerto Rico and prepared by The Innovation Group. The government commissioned the second from the Spectrum Gaming Group. Both companies made strong forecasts in their studies for the island's potential tax revenues to say the least as Innovation Group estimates revenues to be $29 million for 2020, $51 million for 2021, $68 million for 2022, $77 million for 2023 and $87 million for 2024. Not to be outdone, Spectrum Gaming Group estimates the sports betting tax revenues, both physical and online, to be between $44 and $62 million every year. That's big money—and money Puerto Rico needs.
Projections on the High Side
It may just be the nature of such estimations, but both of these companies' projections seem a bit on the high side. It's important to keep in mind that Puerto Rico's population is only 3.2 million whereas New Jersey's population is just under nine million. Also, PR's GDP per capita is about half that of New Jersey. While this difference is important, the Garden State's proximity to the populous New York City is another factor to bear in mind when noting the estimates. New Jersey did pull in gambling tax revenues of $20.5 million in February of 2019, a short month at that. Experts have New Jersey's tax revenues for 2019 coming in at well over $250 million.
However, if Puerto Rico can generate just a sixth of that, it could collect about $42 million a year. The Esports and fantasy sports angle is another good idea, but those added revenues will not add much more to their total tax revenue, especially in the short term. This tax rate has not yet been made public, and the final number will have a hard time bringing in as much as New Jersey or living up to those estimates. New Jersey will be the roadmap for Puerto Rico as it has set its tax rates at levels ideal for creating the maximum revenues.
Puerto Rico Desperate
The last few years for Puerto Rico have been a struggle to say the very least, and now the island is forced to concentrate all of their efforts toward bringing in money and creating new tax revenue. First, there was their debt crisis of 2017, which saw their government face down a shutdown and left them unable to even fund healthcare. Then, if this wasn't enough, Hurricane Maria hit in September later that year, and it was the most destructive storm the island has ever seen. All of Puerto Rico's infrastructure was badly damaged and, in some places, completely destroyed. Electricity and access to clean water were out for months in some of the more hard-hit areas, and it took over 6 months for the territory's airports to re-opened. On top of the destruction, the island has been totally ignored by the White House as well as Congress. Providing disaster relief is usually not a problem. However, while millions of dollars of relief have been allotted to the island, none of it has moved out of D.C. and reached Puerto Rico due to bureaucratic infighting and ineffectiveness.
What's Next
PR's Legislative Assembly will now have to approve the legislation before it goes to the governor's desk for signing. While the tax revenues may be urgent to Puerto Rico, the legislative process is a time-consuming one. At best estimates, 2020 would be the very earliest that any legal sports betting would be ready to launch. Consider Puerto Rico motivated and, while they face the same obstacles every state attempting to legalize sports gambling does, there are good odds they'll pass the legislation they need in a timely matter. Just as with every state in the union, the United States Supreme Court decision on sports betting in May of 2018 allowed Puerto Rico the opportunity to legalize sports betting. Although not an official U.S. state, Puerto Rico is still bound by federal law as one of its territories. Prior to the overturn of PASPA, sports betting would not have been legal.