Legal
Nevada Sports Betting Growth In February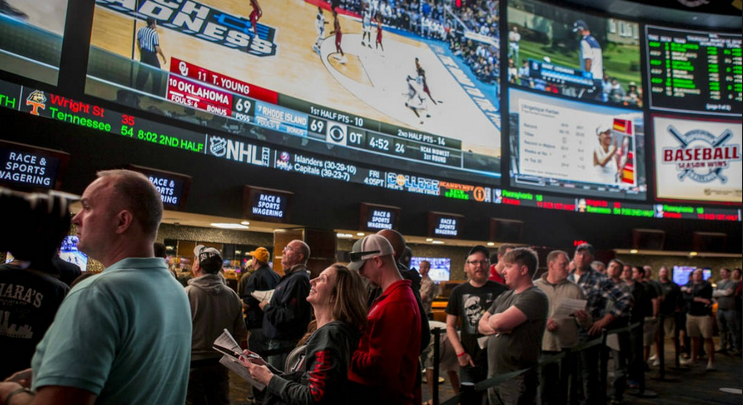 Nevada has been a bit shaky lately, and no one really knows why. Even the sports gambling industry has its ups and downs but, the trends usually remain onward and upward. However, once again, the latest numbers on Nevada's February have left many scratching their head. Common sense and historical facts would tell you if Nevada suffered a major drop in the Super Bowl handle, the entire month of February would also suffer. As it turns out, common sense and historical facts are wrong on this one, because the Nevada sports betting handle last month grew more than 10 percent year-over-year to $458 million. This includes the Super Bowl betting of $146 million on the big match-up between the New England Patriots and Los Angeles Rams.
While the Nevada bettors wagered over $12 million less on the Super Bowl than they did in 2018, the state's handle for February still surpassed last year's $411 million with little problem. While no one has been able to make real sense of these topsy-turvy moves, one thing's for sure; this is a strong indication that Nevada sports betting remains as robust as ever, despite the rapid rise of New Jersey sports betting and other states giving chase in what once was a much less crowded market.
East Coast vs. West Coast
Major events such as the Super Bowl are great indicators as to how a state's market is performing. However, they are important to the revenue as well, and the differences we see between the two coasts is interesting to note and something the major sportsbooks are going to have to study. When the Philadelphia Eagles took the Super Bowl last year, it hit Nevada sports betting hard as their sportsbooks held just less than $11 million on the Eagles' surprise upset victory.
This year was a bit different. The state's sportsbooks were able to avoid the same mistake with a better split between the two teams. Obviously, Nevada's proximity to California and the Los Angeles Rams assisted in this. New Jersey sportsbooks felt the brunt of the homers this year and lost more than $4.5 million on about $35 million in betting on the first Super Bowl with legal sports betting outside Nevada. New Jersey is too close to New England for Patriots' fans not to make the short drive to place a wager, and that's just what they did. When the Patriots' easily covered the spread, there were many happy gamblers in Jersey.
Coastal Differences Begin to Show Themselves
There is a very wide gap between Nevada and New Jersey total sports betting revenue, and this is definitely due at least partially due to the regional bias that exists in sports betting. Homers are going to bet on their hometown squads, and we've now seen this as clear as day since New Jersey legalized sports betting last year. The differences between the two states' gambling preferences are as different as their topographies. For instance, as you'd expect, the East Coast sports bettors loaded up their Super Bowl wagers on the Patriots, in some areas putting better than 80 percent of the money on New England, whereas Nevada saw a more even split allowing them to collect on the game.
Since March has come and gone, the March Madness betting numbers are due and will likely provide another picture of just how different the country treats legal sports wagering by region. Anecdotal reports in Nevada indicated a strong beginning to the college basketball tournament this year which has not slowed down. Not only is the March Madness tournament wildly popular, it also reaches more regions of the United States than, say, the Super Bowl, and it will be interesting to note the differences in these trends.
Sports Numbers Breakdown
As for the Nevada numbers of the month, the figures look good for Nevada in the long haul. For a second consecutive month, it was basketball driving the Nevada sports betting handle in February. The basketball handle passed $250 million once again and accounted for more than half of wagers in the month where sportsbooks held nearly $20 million in tickets.
Football betting—which was basically just the Super Bowl—totaled more than a handle of $142 million, producing $11 million in revenue. This 7.71 percent hold equals that of basketball for the month of February.
Baseball season is just getting started, and the February betting that included both spring training games and futures added up to $1.2 million in handle and a loss of $267,000. Major League Baseball asked Nevada and New Jersey sportsbooks to remove spring training games this year. Neither complied.
While the numbers in Nevada may be odd, they are still producing the returns the state likes to see. This is a new world of sports betting we are living in these days and noting the differences regionality will bring will be interesting, and important, to follow.