Legal
Iowa Could Have Sportsbooks Ready Before Football Season Opens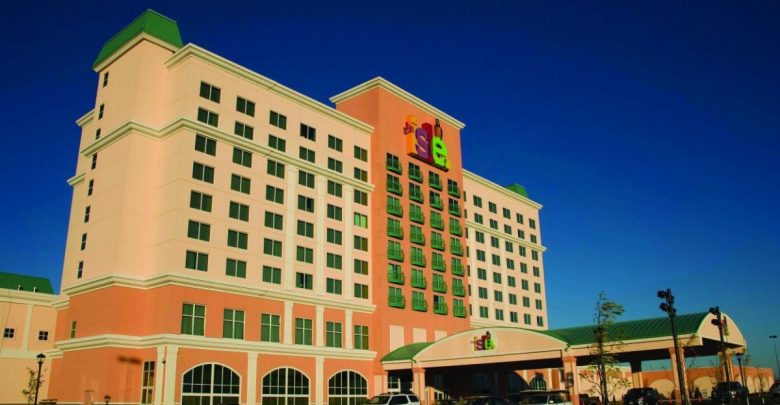 Back in May, Iowa Governor Kim Reynolds signed a law that would make them the 11th state to legalize sports betting. Now, it finally looks like The Hawkeye State could have its operations up and running before the start of the college football and NFL seasons.
The Iowa Racing and Gaming Commission (IRGC) issued a statement on Friday saying it is conducting a meeting Tuesday to open discussions back up for the state's sports betting plans.
"If rules were adopted on Tuesday, casinos will be working to get their controls approved," said IRGC Administrator Brian Ohorilko. "There would likely be a number of controls that (the commission) is looking at between July 30 and Aug. 15."
The Hawkeye State has 22 casinos, three of which are tribal venues. Eighteen of the 19 state-licensed casinos have already applied for licenses to run sportsbooks. The Casino Queen in Marquette is the only one in the state that has not tried to lock down a sports betting permit.
Meeting Agenda
According to a copy of the agenda for the July 30 IRGC meeting, it shows that the regulatory agency will talk about sportsbook licenses for Eldorado Resort's Isle Casino Hotel Waterloo and the Isle Casino Hotel Bettendorf, Boyd Gaming's Diamond Jo casinos in Dubuque and Worth, and Penn National Gaming's Ameristar Casino in Council Bluffs, among others.
"We're working diligently to get the sportsbook open," David Strow, a spokesman for Diamond Jo parent company Boyd Gaming, said. "It will be a great addition to Diamond Jo and one that customers will greatly enjoy."
Earlier in July, William Hill said it would be running the sports betting operations for the two Isle properties, thus continuing on with its partnership with Eldorado Resorts. Just a few days later, British sports betting company Betfred was approved by the IRGC as an out-of-state vendor to manage the business side of sports betting operations for Elite's Grand Falls Casino Resort.
At the July 30 meeting, the IRGC will also consider numerous requests to approve online betting licenses, which could realistically happen before the brick-and-mortar sportsbook venues open in Iowa. There is, however, an Iowa law which dictates that bettors opening online sports betting accounts within the first 18 months of sports betting available must do it at a casino that is tied to an online partner.
Betting Neighbors
One of the major aspects of Iowa getting legalized sports betting is the fact that six different states border them. Only Illinois has signed off on sports betting, and it won't even be ready for business before the start of football season.
Of those six states that border Iowa, only three (Illinois, Minnesota, and Wisconsin) have NFL teams. Five of the six (Illinois, Minnesota, Missouri, Nebraska, and Wisconsin) have a Power 5 college football program.
With all of that impending business, residents of those states are expected to cross the border into Iowa and place their bets. One estimate has Nebraska residents possibly spending upwards of $330 million at casinos in The Hawkeye State this upcoming year.