Legal
Atlantic City Continues Absence in Reaping NJ Sports Betting Funds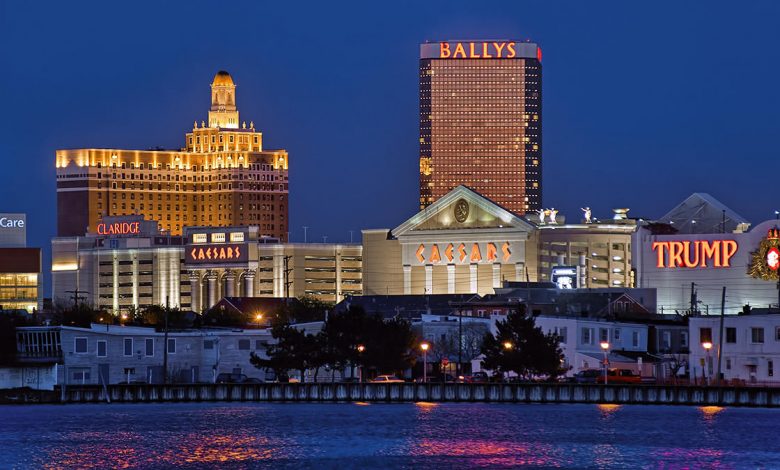 While most of New Jersey is raking in the dough from sports betting, it seems like the state is forgetting where its roots are. Tax revenue, casinos and online gaming partners are all seeing a massive boost to their bottom dollar, but not the city that could undeniably call itself the "Godfather of Gambling" for a number of decades.
Atlantic City claims that it is not getting any money from the sports betting craze that has taken over The Garden State. In just over a year, New Jersey has taken in more than $3 billion in legal wagers, which has generated more than $284.6 million in gaming revenue and more than $36 million in tax revenue.
"In 14 months, New Jersey has overtaken Las Vegas as the No. 1 sports betting destination, and a lot of it has to do with the success of Atlantic City and online," Mayor Marty Small Sr. said during a recent meeting of the city Taxpayer's Association. "But we don't get one penny. That's unacceptable."
Small has expressed a desire to have Atlantic City get the additional sports betting tax so that it can be used for property tax relief.
"My first and foremost goal, as it was as council president and will continue to be as mayor, is more rateables for the city and more revenue streams to offset our taxes," said Small Sr.
No Tax Revenue
Unlike many other places in New Jersey – East Rutherford (Meadowlands Racetrack), Bergen County, Oceanport (Monmouth Racetrack) – Atlantic City is a host to eight different sports betting facilities. Unfortunately, it does not receive any direct tax revenue that is generated from sports betting.
According to a passage from a bill in 2018 to regulate and tax sports betting in The Garden State, lawmakers proposed a second piece of legislation – A4230 – that put an additional tax on gross sports betting revenue. That bill easily went through committees in the state Senate and General Assembly and got approved by both chambers with only one dissenting vote. Governor Phil Murphy, who conditionally vetoed the original legislation, signed the bill into law back in October 2018.
The bill requires that an additional 1.25 percent tax generated by an Atlantic City casino from sports betting or a "joint sports wagering operation" go to the Casino Reinvestment Development Authority for "marketing and promotion" of the city.
Small Sr. said that city officials are "ecstatic" about the "excitement and energy" that sports betting has brought to Atlantic City, and they want the gaming industry to flourish there. However, the mayor and other elected officials believe that the city should be getting some of this extra revenue.
"Money generated in Atlantic City needs to stay in Atlantic City," said Assemblyman John Armato, D-Atlantic, who voted in favor of the sports betting tax legislation.
Armato, along with his district partner, Assemblyman Vince Mazzeo, said they haven't been approached by city officials to address the issue. Both parties have indicated they're willing to discuss how the tax revenue should be allocated.
In theory, it's good to have advertising dollars for Atlantic City because it increases visitation, which, in turn, gets more people to spend money in Atlantic City," Mazzeo said. "But, we need to be looking at long-term sustainability, and we're certainly open to ideas for long-term property tax relief."