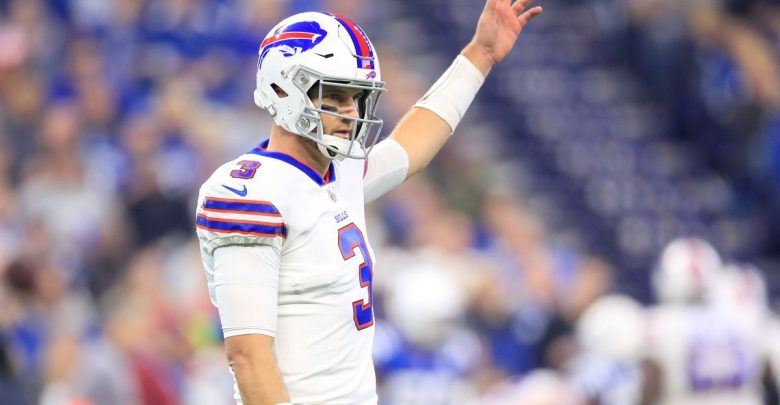 A matchup between AFC East rivals takes center stage on Monday night football this week as the Buffalo Bills host the New England Patriots. It will be the first time Buffalo has hosted a Monday night game since 2008. However, the Patriots are 14-point road favorites with an over/under of 44 points.
For the last month, the Patriots have been steamrolling everyone, making their 1-2 start to the season a distant memory. Coming off last week's win over the Bears, the Patriots have now won four games in a row to get to 5-2. To be fair, three of those four wins came at home in Foxboro. However, the Patriots have scored at least 38 points in all four of those games, so offensively, they look like the Patriots of old.
The Bills, meanwhile, are coming off a humiliating 37-5 loss to the Colts last week. Of course, that's only the second-most lopsided loss they've suffered this season. Buffalo has dropped two in a row and sits at 2-5 on the season. In their defense, only two of their first seven games have come at home, so it's possible their record and terrible performances are in part a result of hitting the road so frequently early in the season.
Can't Get Worse
Veteran Derek Anderson will make his second straight start for the Bills with rookie Josh Allen still nursing an elbow injury. It doesn't get much worse than Anderson throwing three interceptions and the Bills managing just five points. Buffalo is currently last in the NFL in both points and passing yards. To make matters worse, LeSean McCoy is questionable to play Monday night after suffering a concussion last week.
The good news is that there's nowhere to go but up for the Buffalo offense. Also, New England's defense isn't exactly the most reliable. There's only one game this season in which they've held a team under 20 points. They've also allowed at least 24 points in each of the last three weeks. With Anderson getting another week to practice and learn the playbook, he may have better success with the Buffalo offense this week, especially against a team that's vulnerable on the defensive side of the ball.
Can't Stop It
Of course, no team has been able to stop Tom Brady and the New England offense the past few weeks. With Julian Edelman back and Josh Gordon being integrated into the offense, the Patriots are looking like the Patriots of old. Rob Gronkowski is also expected to play after missing last week's game.
However, rookie running back Sony Michel is doubtful to play on Monday. That could put a crimp in New England's inconsistent rushing attack. It's also worth noting that Brady has thrown seven interceptions this season, including five during their current winning streak. The Bills have a good pass rush and a surprisingly adequate pass defense, so they could provide some resistance for Brady and company.
Run Away
Even if the Buffalo defense can hold their own, there are serious doubts about how the Bills can score points in this game. Without more reliable quarterback play, it'll be tough for the Bills to keep this game competitive over four quarters. Bet on New England -14 covering the spread on Monday night.