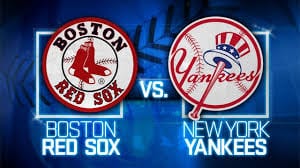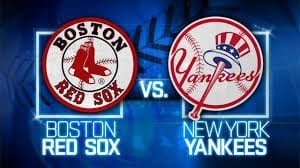 Our Yankees play Red Sox 2017 MLB free pick has NY at +163 while Boston is favored at -170. After last night's loss, the New York Yankees (45-42 Overall, 19-25 Away), the team fell to third in the AL East, a game behind the Tampa Bay Rays. The Boston Red Sox (51-39 Overall, 26-14 Home) are 4.5 games ahead of NY and 3.5 ahead of the Rays. This game features two pitchers who are having solid seasons.
Pitching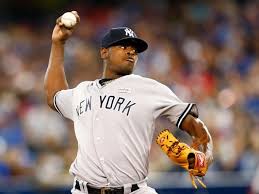 The struggling Yankees put Luis Severino (5-4, 3.54 ERA) on the mound today, as they attempt to stop what has become a free fall for them. Severino, who was an All-Star this year, does have the stuff to stop that fall. Last Saturday, he struck out 10 against the Milwaukee Brewers. He did allow a three-run homerun in the initial inning of that game. In his career numbers against Boston, the Yankee pitcher is 1-3 with a 4.07 ERA, while at Fenway he is 1-1 with a 4.26 ERA.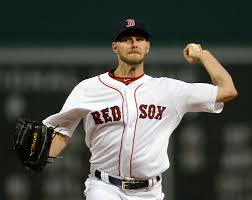 Six-time All-Star Chris Sale (11-4, 2.75 ERA) pitched two scoreless innings, giving up three hits while mowing down two in the Midsummer Classic. Sale leads the majors in Ks with 178, and he has pitched well against NY, going 4-2 with a 1.31 ERA in 11 career appearances, which includes eight starts. He did lose a start this season to the Bronx Bombers in a rain-shortened game where he pitched well. That April 27 game saw Sale strike out 10 while giving up three runs (two earned) on eight hits. He walked none. At home this season, Sale is 6-1 with a 2.34 ERA.
Hitting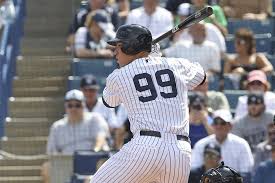 The Yankees have a sound .263 BA with Aaron Judge (.326 BA, 66 RBI, 30 HR) leading the way. Judge has faced Sale twice and struck out both times. Other Yankees hitters who have done well against the Boston starter are Chase Headley who has gone 6-for-17 (.353) with two solo round trippers and Matt Holliday who is 2-for-3 with two RBI. This season Starlin Castro (.313 BA, 45 RBI, 12 HR) is hitting .333 against Red Sox hurlers.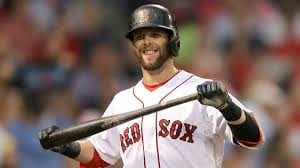 The Red Sox have a .268 batting average. They are a solid double-hitting team with 168 two-baggers, but their homerun production contioues to lag at 93. To compare, the Yanks have smacked 138 homeruns this season. Mookie Betts (.274 BA, 53 RBI, 16 HR) leads the team in homers and RBI while Dustin Pedroia (.306 BA, 42 RBI, 4 HR) is tops in batting average. Xander Bogaerts (.305 BA, 42 RBI, 6 HR) and Jackie Bradley Jr. (.280 BA, 38 RBI, 12 HR) are also very dangerous at the plate. Dustin Pedroia has gone 3-for-7 with a home run and five RBI against Severino.
Yankees Play Red Sox 2017 MLB Free Pick
New York is three and seven for their last 10, while Boston is 6-4. The Bronx Bombers have been in a funk for more than a month now and can't seem to catch a break. Even with a sound performance from Severino today, NY hitters still need to assail Sale. That's not an easy charge. Our Yankees play Red Sox 2017 MLB free pick is Boston at -170. The game, which will be played at Fenway Park, has a 4:05 start time.
Yankees Play Red Sox 2017 MLB Free Pick: Boston Red Sox at -170