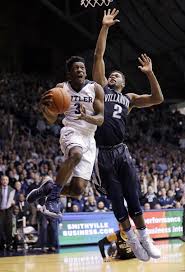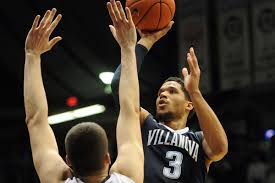 The unranked Butler Bulldogs (17-8 Overall, 7-5 Big East) will meet the #1 Villanova Wildcats (22-2 Overall, 9-2 Big East) today, Saturday, February 10 at noon at the Wells-Fargo Center in Philadelphia, PA. The Bulldogs are three games behind the first-place Xavier Musketeers (10-2 Big East), while the Wildcats sit in second place in the Big East just one-half game out of first.
Our Butler plays Villanova 2018 NCAA basketball Big East pick has the Wildcats at -10.5 and the over/under at 156.5.
Recent History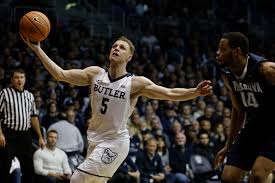 The Bulldogs are 5-5 for their last 10 games. That record includes an 86-79 loss to #5 Xavier on Jan. 2. Their most recent loss was to #5 Xavier 98-93 in OT on Feb. 6. Prior to that last loss, Butler had gone a a four-game winning streak. The Wildcats were on a nine-game winning streak when they ran into St. John's on Feb. 7. They lost to the Red Storm 79-75. That long list of wins includes a big victory over #10 Xavier 89-65. Butler and Villanova met on Dec. 30. The Bulldogs won that one 101-93.
Matchup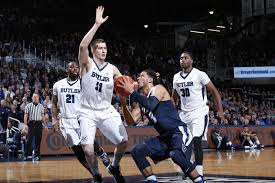 In many ways, these two teams match up well statistically. Butler is giving up 71.7 PPG, while Villanova is offering up 70.2 PPG. In the Bulldogs/Wildcats comparison, rebounds come in at 34.6 to 35.4 per game, free throw percentages 77% to 76%, and steals 6.9 and 6.8 per game respectively. The Cats have an edge in assists 17.0 to 14.7, field goal percentage 50.6 to 47.9 percent, and points per game 87.9 to 80.4 PG. Nova also tops the Dogs in three-point shot success 41% to 36%.
Players to Watch
There are two sparkplugs for Butler. The first is senior forward Kelan Martin who leads the team with 20.3 PPG and 6.5 RPG. He's shooting 45% from the floor and 35% from beyond the arc. Sophomore guard Kamar Baldwin is a complete player, averaging 15.6 PPG, 5.2 RPG, and 3.1 APG. Senior forward Tyler Wideman is connecting on 70% of his attempts from the floor.
In the frontcourt, the Cats will counter with freshman Omar Spellman. Spellman is grabbing 7.5 RPG while averaging 11.0 PPG. Guards Jalen Brunson and Mikal Bridges are good for 19.8 and 16.6 PPG and 3.1 and 5.7 RPG respectively. Brunson is averaging 4.9 APG.
Our Butler Plays Villanova 2018 NCAA Basketball Big East Pick
Nova is coming off a startling loss to St. John's and will be wanting to get back on track. Plus, they have home court and will also want to take down the Bulldogs who beat them in Dec. Butler has a solid team and the spread is big. Our Butler plays Villanova 2018 NCAA basketball Big East pick is the Bulldogs at +10.5 and the over at 156.5. Tipoff is at 12 p.m. E.T.
Summary Bulldogs at Wildcats Picks- Butler at +10.5 and over 156.5