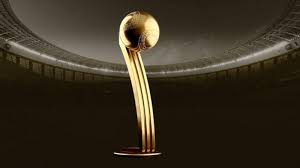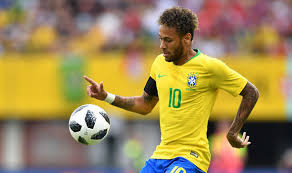 As the World Cup starts its Group Stage, it's a great time to finalize your prop bets for who will be the best player in the tournament. We've got the 10 players who are considered to be the most likely to win the World Cup 2018 Golden Ball Award. In order to win the trophy, they need to not only have a great tournament, but their team will have to go deep. Here's our World Cup 2018 Golden Ball Award picks
Top 10 Contenders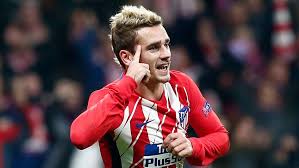 According to odds makers, the 10 players listed below are most likely to win the World Cup 2018 Golden Ball Award.
Neymar (BRA) +700
Lionel Messi (ARG) +900
Antoine Griezmann (FRA) +1800
Gabriel Jesus (BRA) +1800
Cristiano Ronaldo (POR) +2000
Kevin De Bruyne (BEL) +2000
David Silva (ESP) +2000
Eden Hazard (BEL) +2200
Paul Pogba (FRA) +2500
Isco (ESP) +2500
Of course, there's a lot that can happen that can derail any of these player's chances of taking home this trophy. These include injuries, one bad game, their team being upset in a match or eliminated early, and so forth. All of the teams that the above players are on do have a decent shot of making it out of the Group Stage and winning at least one knockout match.
Who We Like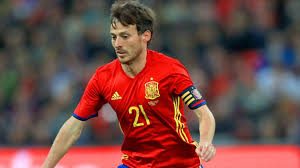 It's hard not to like Neymar for various reasons. First, he is young and at the top of his game. Second, Brazil is slightly favored over Germany to win the whole thing. Finally, he seems to be in the right place and the right time to win this award. Neymar is an exceptionally creative player with a nose for the goal.
We're less partial to Messi for a few reasons. He's no longer in his prime and Argentina has had its issues coming into this event. Still, he's a mature and smart player. Cristiano Ronaldo of Portugal falls into this same category. By the way, both are great footballers.
We do like Antoine Griezmann of France. Known as a team player, he has a good eye for the goal, but can also set up other players. This is the second World Cup for the 27-year-old forward. In the past few years, he's garnered or been nominated for various awards. He was named La Liga Best Player in 2016. He's also been nominated for the 2016 Best FIFA Men's Player and 2016 Ballon d'Or awards. The following year, he became Atlético Madrid's record goal scorer. Consider him for the Golden Boot too!
Our dark horse in this event is David Silva from Spain. The 33-year-old, who plays for Manchester City and Spain's national team, is an exceptionally versatile midfielder. He can play central or attacking from the midfield, winger, and second striker. Also, Spain does have a solid team, and that could help his chances.
What About Thomas Muller?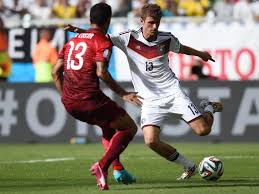 No player from Germany made the top 10, however, there's a decent chance that Germany could be in this thing to the very end. Germany's Thomas Muller (+2500) is eleventh in the odds listing and worth considering. The 28-year-old can play midfielder or forward, and specifically he can contribute as an attacking midfielder, second striker, or center forward. He's in the action constantly and can create and score goals.
A note of clarity. When you come down to it, Muller is in the top 10 as far as odds are concerned. He is tied with three other players at +2500. Overall, he's not a bad bet.
Our World Cup 2018 Golden Ball Award Pick
We are going to hedge our bets in this one and go with four players. We'll take Neymar (+700) for four units, Griezmann (+1800) for two, Silva (+2000) for two, and Muller (+2500) for one or two. Those are our World Cup 2018 Golden Ball Award picks. We have more World Cup picks and information for you on our hub page. Check it out today!