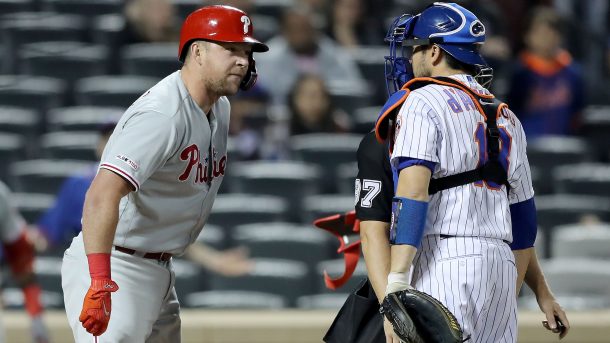 There's value – or lack thereof – on both teams in the June 24th MLB betting free pick. On one side, you've got the visiting New York Mets who had a nice split of a 4-game series with Chicago over the weekend only to have players and managers get in a beef with a beat reporter after Sunday's loss. Across the diamond, the Phillies aren't much better as they are in the midst of a 7 game losing streak and defeats in 9 of the last 10.
Can Mets Regroup Before Monday's Game?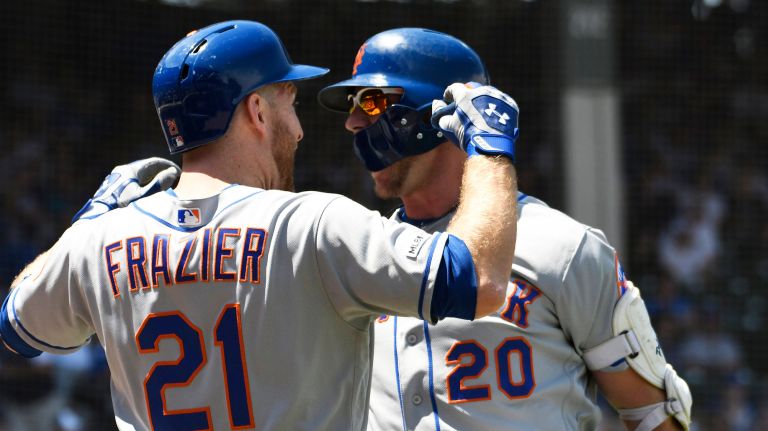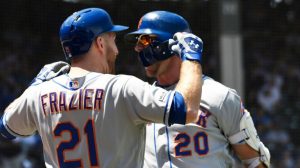 New York was an 8th inning HR by Javier Baez away from taking 3 of 4 vs. Chicago over the weekend and building momentum heading towards a big series with 2nd place Philadelphia. Instead, the loss to the Cubs Sunday sent the Mets locker room spiraling as manager Mickey Callaway had an obscenity laced tirade towards a Newsday beat reporter and Jason Vargas physically threatened the writer. Is the dysfunction water under the bridge heading into the June 24th MLB betting free pick – or is this the beginning of the end for a Mets team that is 9GB in the East?
Back to the positive things. New York looked pretty good vs. the Cubs over the weekend especially in Saturday's 10-2 win. Pete Alonso absolutely destroyed Chicago pitching in the series going 5-13 with 3 HR. The Mets also have value on Monday as +115 underdogs with Steven Matz on the hill. Matz does have a 6.21 ERA on the road however. The left-hander has also allowed 5ER in 2 of his last 4 starts. The Mets are also just 1-5 in Matz's last 6 road starts.
Philadelphia a Tough Team to Wager on Right Now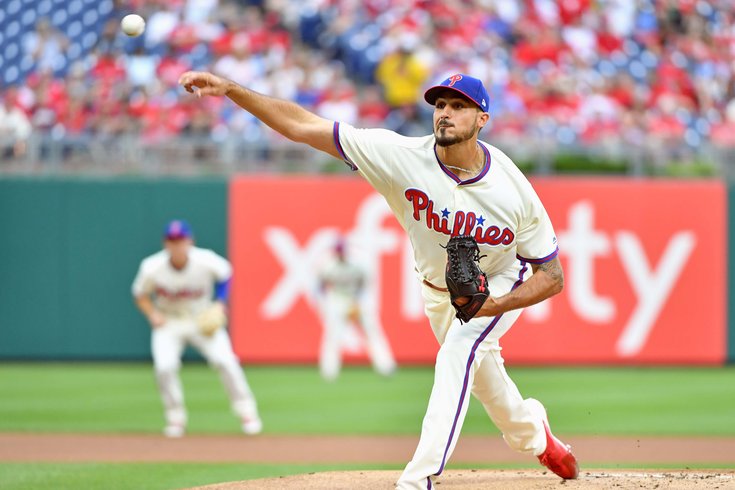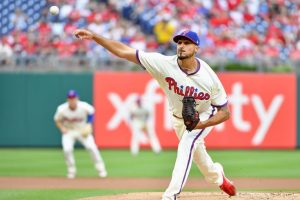 The Phillies suffered an embarrassing sweep at home to the Marlins over the weekend in a series that was supposed to help Philadelphia make up ground on their now 6.5 deficit in the division. Philadelphia bats have gone quiet in being held to 3 runs or less in 5 of the last 7. Bryce Harper is just 4-19 with 5 K's vs. Matz but Scott Kingery has gone 4-8 with 2 HR's vs. the New York starter. Harper, Rhys Hoskins, and Cesar Hernandez also all have an OBP over .450 during the last week despite not many wins coming from their being on base.
The Phillies may actually have the pitching edge in the June 24th MLB free betting pick. That's because Zach Eflin has been their most consistent starter as of late. Eflin has a 2.13 ERA in 6 home starts on the year and has allowed 5ER in 20.1 IP through June so far (2.21). The Phillies have lost 7 in a row and 9 of 10, but are still 23-17 at Citizens Bank Park on the season. Monday night's game has an O/U of 10 so oddsmakers are at least expecting some runs.
Top Trends:
Mets are 8-22 last 30 road games
Mets are 1-4 last 5 Monday games
Mets are 1-5 in Matz's last 6 road starts
Phillies are  1-5 their last 6 vs. a LH starter
Phillies are 6-2 in Eflin's last 8 home starts
Mets are 1-4 last 5 in Philadelphia
June 24th MLB Free Betting Pick
There's decent value on the Mets in this one especially as Philadelphia has struggled mightily lately. Matz has not been as good on the road however and it's Eflin's time to step up and be a slump-buster for the Phillies. New York has a lot of clubhouse distractions coming into Monday night's tilt and Philadelphia knows it's time to put up or shut up after being swept by the Marlins.
MLB Free Pick: Philadelphia Phillies -129