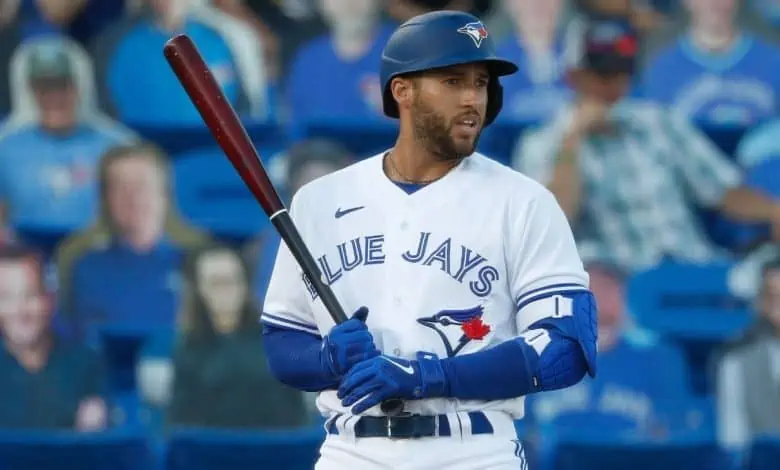 It can potentially be a big night at the Rogers Centre on Monday. New York can clinch the AL East with a win in 9/26 Yankees at Blue Jays matchup while Aaron Judge also remains a home run shy of tying Roger Maris (61) for the most single-season long balls by an American League player.
Toronto shouldn't worry, they've got a 99.6% chance of making the postseason as currently the top wild card seed. The Blue Jays have gone 7-9 in the head to head series this season and are slight -124 favorites in the series opener with public betting split nearly 50/50.
Yankees Rolling Into the Postseason
New York comes into Monday's series opener on a 7-game win streak, successfully completing the 4-game sweep of the Red Sox with a 2-0 rain-shortened win on Sunday night. It's been a nice turnover for the Yankees with a 15-6 September, especially after it looked like they might lose their grip on the division lead after going 13-13 in July and 10-18 in August.
Of course all eyes are going to be on Judge in the 9/26 Yankees at Blue Jays matchup as he's been stuck on 60 HRs for the last five games. Judge still has a .462 OBP over the past week thanks to 7BBs as he's not seeing a lot of pitches, while Gleyber Torres has also been hot with 3 HRs and a .538 OBP in his last six games.
One big reason New York is a +106 road underdog on Monday is because Luis Severino (6-3, 3.36 ERA) is making just his second start since mid-July after a lengthy trip on the I.L. with a strained lat. That being said threw 5 innings of 2-hit ball in his return last Wednesday against Pittsburgh.
Toronto With the Wild Card Lead
The Blue Jays are 8.5 back from the Yankees with 9 to play so Toronto can probably throw their hopes for a division crown out the window. That being said, you never want to see an opponent celebrate on your field which is why the Blue Jays want to aim for a three game sweep this week. Regardless of what happens against New York, Toronto still sits comfortably in the wild card spot and will be headed to the playoffs.
Toronto can pick up the win in the series opener if George Springer stays hot. He was 3-4 with 2 HRs and 3 RBI in the Blue Jays' 7-1 win over Tampa Bay on Sunday as +122 underdogs to help get the 4-game split at Tampa Bay. Springer has 2 HRs in his career against Severino but just a .136 average vs. the New York starter.
Kevin Gausman (12-10, 3.32 ERA) goes on Monday trying to follow up 6 shutout innings against the Phillies in his last start. Gausman is 1-1 with a 1.42 ERA against the Yankees this season.
Free 9/26 Yankees at Blue Jays Betting Pick
This is a tough game to call and the line reflects it. The Yankees are red hot with a 7-game win streak but are also on the road and starting Severino in his second game back from the 60-Day IL. Gausman has pitched well vs. New York this season, but in this coin-flip contest the value is on New York.
Free Pick: Yankees +106