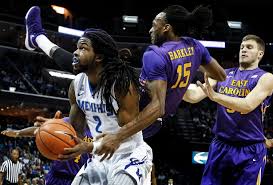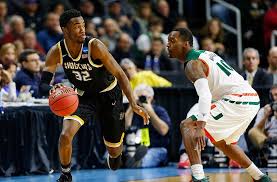 At 9 p.m. E.T. Thursday, Jan 11, the #15 Wichita State Shockers (13-2 Overall, 3-0 AAC) will tip off against the East Carolina Pirates (7-8 Overall, 1-3 AAC). The Shockers, who are second in the ACC just behind the Cincinnati Bearcats, come to this game having won five straight, including a 95-57 beating of the South Florida Bulls on Jan. 7. East Carolina, which has gone 2-3 for its last five, last played Jan. 6, losing to the Connecticut Huskies 70-65. Our Wichita State plays East Carolina 2018 AAC college basketball pick has the Shockers favored by 23.5 and the over/under at 140.5.
Recent History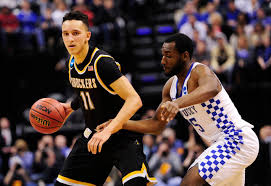 Wichita State lost for the first time this season on Nov. 22 in a squeaker when they met #13 Notre Dame. The final on that game was 67-66. On Dec. 2, the Shockers beat the #16 Baylor Bears 69-62. Their last loss was on Dec. 16 to the Oklahoma Sooners 91-83. Besides beating Cincinnati in their last game, other conference wins for the Shockers include Connecticut (72-62) and Houston (81-63).
The pattern for the Pirates this season has been win one and lose two. That pattern was broken when ECU managed three straight victories in late Nov. and early Dec. beating UNC Wilmington 93-88 in OT, Delaware State 63-57, and Campbell 69-65. Since that streak, they have gone 2-4, with their one conference win being against FSU 67-65.
Match Up
Both teams are keeping opponents to an average of 69 PPG, but that's the only stat where these two teams are in any manner equal. The Shockers are averaging 85.1 PPG, while the Pirates are 65.7 PPG. Wichita State is connecting on 49% of their shots, grabbing on average 42.1 RPG, and making 18.6 APG. In comparison, ECU is hitting 42.4% of their field goals, taking down 37.3 RPG, and dishing off 12.1 APG.
Players to Watch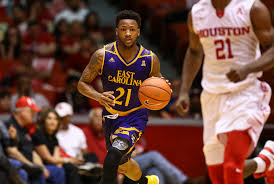 For the Shockers, guard Landry Shamet (16.1 PPG, 4.7 APG, 55 FG%) and center Shaquille Morris (12.2 PPG, 4.8 RPG, 53 FG%) are both quality shooters. Shamet is good on 53% of his threes, while Morris is making 44% of his shots from downtown. Forward Darral Willis Jr. (11.6 PPG, 6.9 RPG, 50 FG%) is sound under the basket. Also, junior forward Markis McDuffie is back after missing the first 11 games of the season due to a stress fracture in his left foot. McDuffie led the team in scoring and rebounding last season. He should continue to expand playing time as the season progresses.
An important player for the Pirates is guard Kentrell Barkley (12.4 PPG, 6.4 RPG, 46 FG%). He's a major offensive and defensive force who thus far this season has 10 blocked shots and 18 steals. Junior guard Isaac Fleming (12.7 PPG, 3.0 RPG, 4.8 APG), a 45% field goal shooter, is a major playmaker, while senior guard B.J. Tyson (15.7 PPG, 4.9 RPG, 45 FG%) is the major contributor when it comes to points.
Our Wichita State Plays East Carolina 2018 AAC College Basketball Pick
Two other stats to consider, the Shockers are good on 41% of their threes and 73% of their frees. The Pirates are hitting 29% of their three-point attempts and Wichita State plays East Carolina 2018 AAC college basketball pick 64% of their shots from the charity stripe. In our Wichita State plays East Carolina 2018 AAC college basketball pick, we like the Pirates at +23.5 and the over at 140.5.
Summary Shockers at Pirates Picks- ECU at +23.5 and over 140.5